As a Higher Logic user who likely belongs to one or more communities with dozens or even hundreds of other members, you'll likely meet a lot of great people you'll want to keep in contact with. Fortunately, staying connected with other members is easy, and is as simple as adding them to your Contacts List. Let's learn how.
How to add someone to your Contacts
There are four primary ways to add someone as a Contact:
NOTE: Adding someone as a Contact is not an immediate action; with all the methods discussed below, the action sends a request to the user which they need to accept before they're added to your Contacts.
1 - From a user's profile
You can access user profiles a number of ways: Generally, wherever a user's name is associated with something, whether it be content they've contributed or network you both belong to, it's provided as a hyperlink to their profile.
Click these links to view their profile, and from there, click Add as Contact to send the request.

2 - From the Member Directory
After performing a search, you'll be able to add any resulting users as a Contact.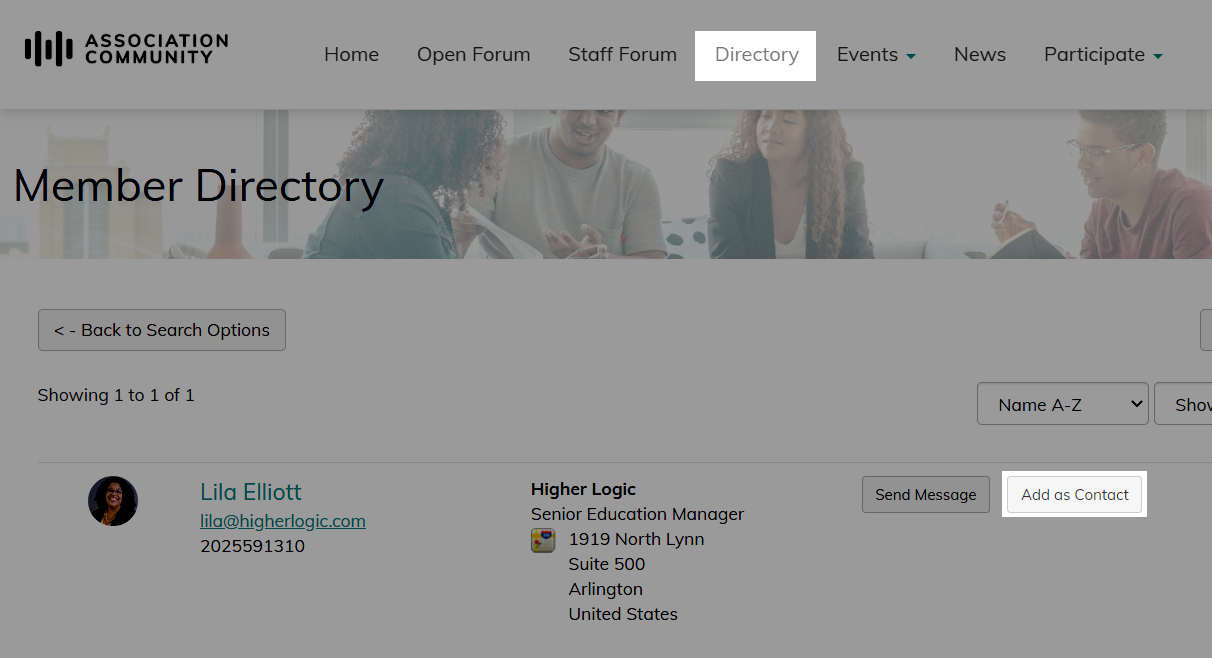 3 - From a community's Members tab
Connecting with members of a specific community is especially easy, as all of a community's members are listed on its Members tab; from there, all you need to do is click the Add as Contact button to send the associated user an invitation to connect.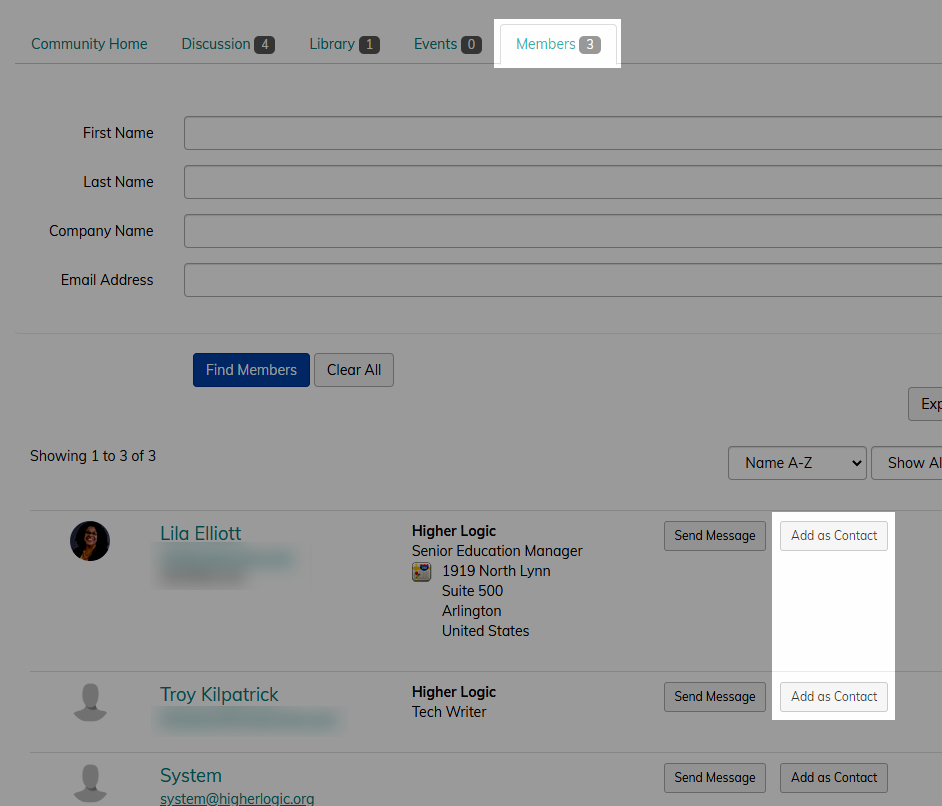 4 - From Discussions and Libraries
When viewing Discussion posts and Library Entries, you can select Add Contact from the Actions menu next to their name.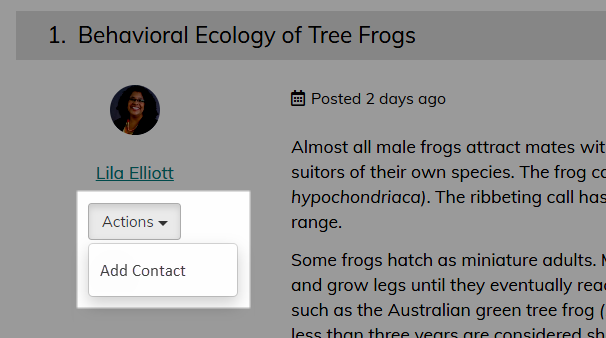 How to view your Contacts
After using any of the methods above to add someone as a Contact, they're sent a notification email letting them know you want to connect with them. Only people who have accepted your invitation to connect are added to your Contact List (and vice-versa), and you can view and manage them from your profile's My Connections > Contacts page.
From there, you can:
Click their name to view their profile
Send them a message
Remove them from your Contact List