Ribbons and badges promote participation and commitment to your online community, and serve to recognize and reward accomplishments and community participation. Because of this, they're an important part of its social environment, as they give users extra incentive to be active and engaged members.
NOTE: Because there's no technical difference between Ribbons and badges, this documentation will refer to both as "badges."
At any time, you can create new badges, and even manage the requirements that must be met for users to earn them (via Automation Rules); if these requirements are met, badges are displayed prominently on the user's profile for everyone to see.
How do users get badges?
NOTE: View the New Admin Experience version of this process.
Users can receive badges in two ways:
1 - Super Admins can give users a badge
This method is useful when you need to retroactively award a badge or give someone a specific badge based on their position, like being on the Board of Directors, etc.
From a user's profile:
Click the Admin tab.
At the bottom of the page, select the desired badges from the menu.
Click Add.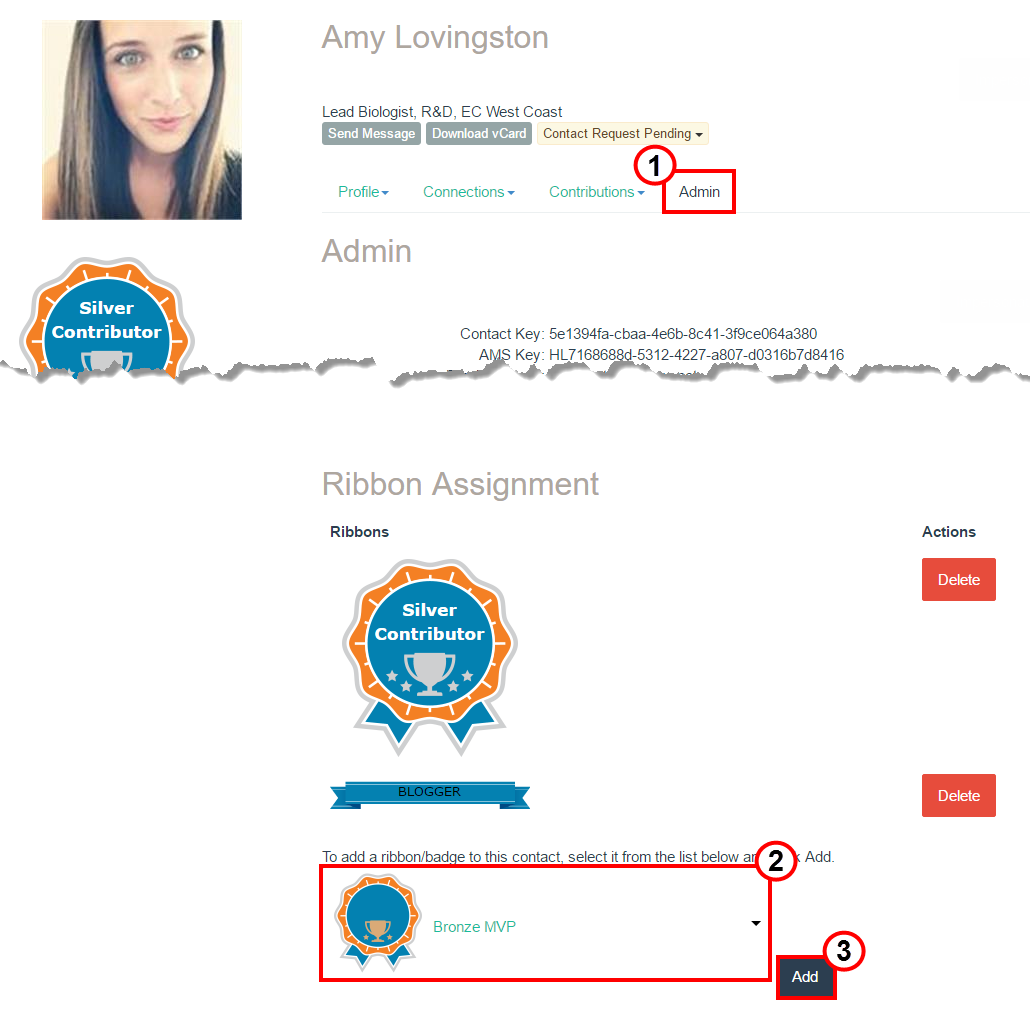 2 - Users Can Earn Them Via Automation Rules
There are two ways to earn badges via Automation Rules:
Meeting a rule's criteria, like writing more than X blog articles, belonging to X community, etc.
Earning the specified amount of engagement points by performing activities on your site, like posting messages to your Discussions, uploading files to your Libraries, commenting on and Recommending content, etc.
On the Admin > Tools > Automation Rules > List of Rules page, select Ribbon from the Show menu to view all of your badge Automation Rules. As shown in the image below, the criteria for each of your badge Automation Rules is displayed, and you can view the badge associated to a Rule via its Edit button.
From here, you can also edit any of your existing badge Rules and create new ones. When creating a new badge Rule, select the Add a Ribbon to category and establish your desired criteria.
See Create & Manage Automation Rules to learn more about configuring Automation Rules.