When users post to a discussion, the system automatically applies their Discussion Signature to the bottom of their messages (unless they've chosen to not include one).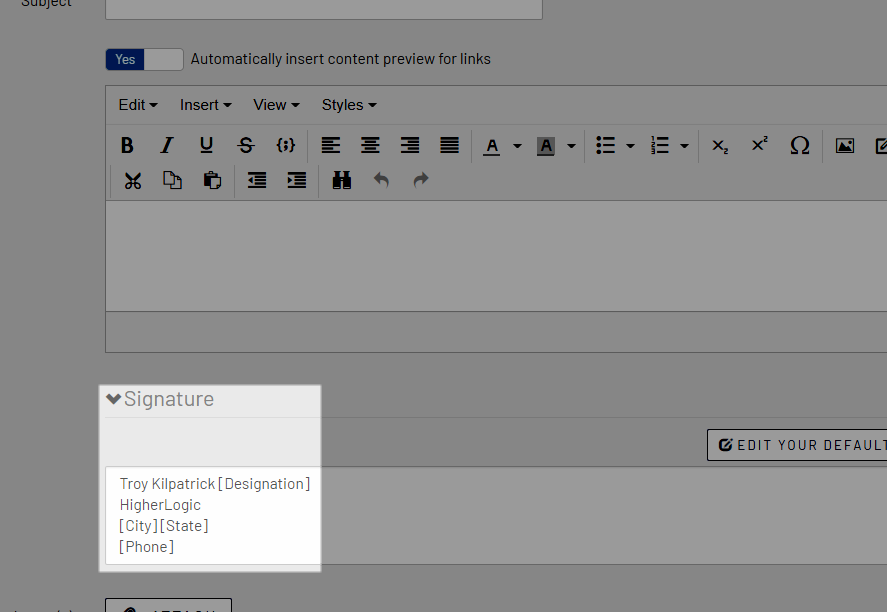 You can define which signature variables will be available to ALL users so that your organization can maintain a baseline signature appearance. The system will then make these variables available to users, who can then select them for their default Discussion signature.
NOTE: Users can create a custom signature to override this default, if desired. They can do so from their profile by selecting Discussion Signature from the My Account menu.
To manage your default signature:
In the Admin Toolbar, click Admin.

Navigate to Community > Discussions > Signature.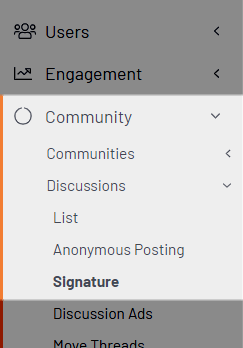 Select your Variables
Several variables are listed at the top of the page. Toggle these ON and OFF to control which variables:
Users can select on their profile to create their custom signatures
You can use to create the default signature in the area below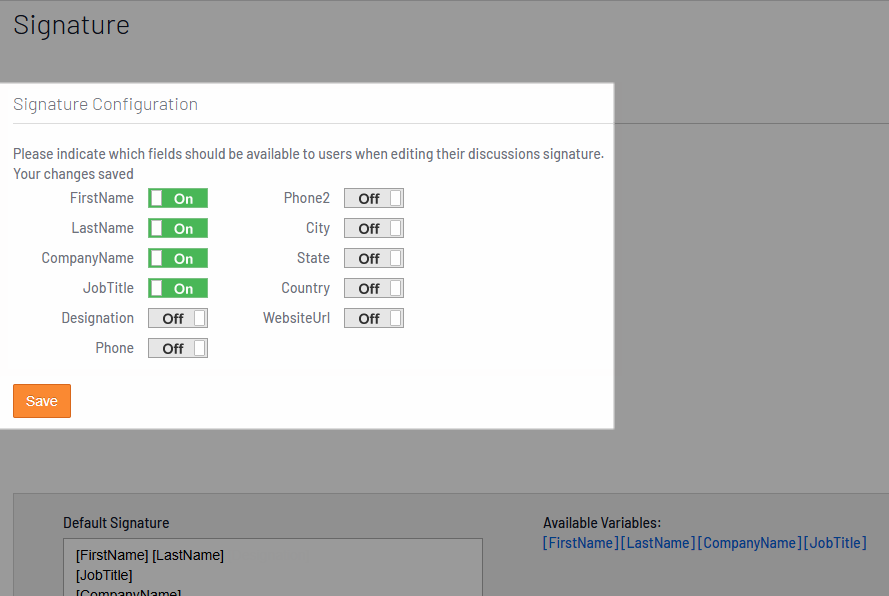 If you make any changes, click Save to apply them.
Manage your Default Signature
You can use the variables toggled ON in the area above to create your default signature at the bottom of the page. Just click any of the variables in the Available Variables area on the right to add them to the Default Signature box.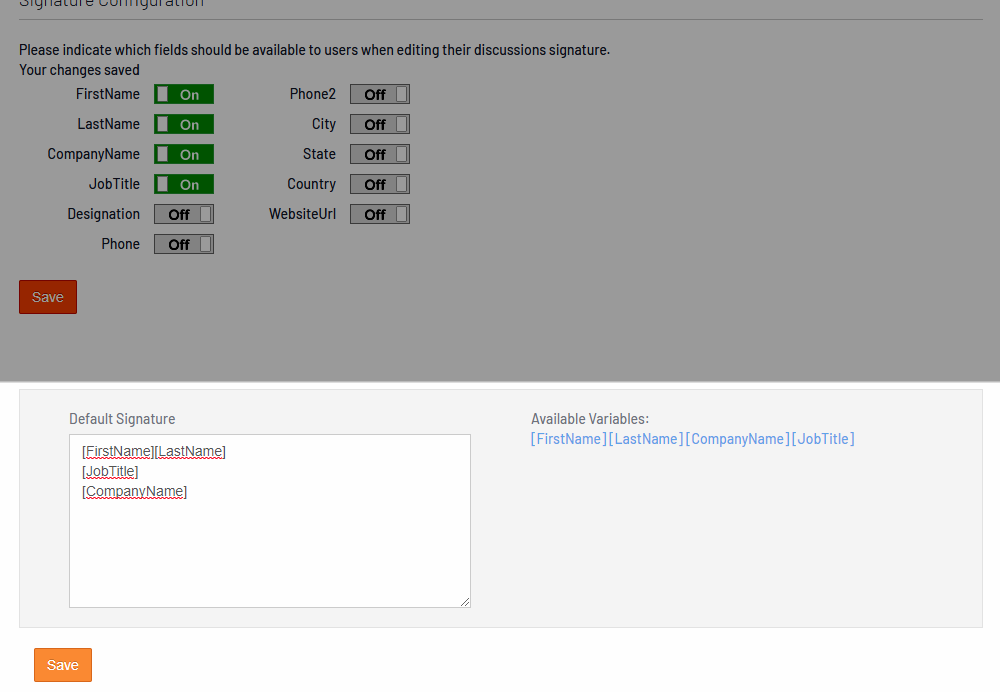 TIP: You can click in the Default Signature box to position where the variables are placed.
If you make any changes, click Save to apply them.