It's not uncommon for users to post a message in a discussion they think is appropriate but one you may not. If this happens, you can easily move the thread to another discussion.
To move discussion threads:
Access the Admin interface.
Navigate to Community > Discussions > Move Threads.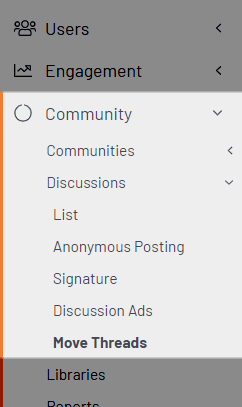 Select the community where the thread(s) you want to move are located.
Select the thread(s) from the menu below.
Select the community to move the thread(s) to.
Click Move Threads to complete the action.