Informz allows you to use the Remote ID as a personalization value in mailings in integrated accounts. This uses the %%REMOTE_ID%% placeholder tag. It pulls information from the remote_key_ident field in the subscriber table and replaces the tag with the corresponding value in the mailing. This does not affect the default values for personalizations.
Insert a Personalization Code
Open the Mailing Designer and navigate to the Design tab.
The Remote ID option is available in the Mailing Designer in the Personalization toolbar icon.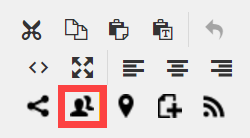 In the Insert Personalization Codes window, click the Select a Personalization Type dropdown list and select Personal Info.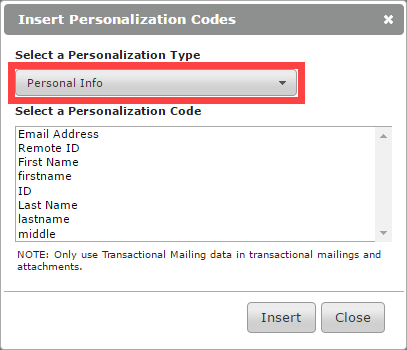 Select Remote ID and click Insert.
The Remote ID personalization code now appears in your content.

Personalized Mailings
Personalized mailings receive more attention than generic ones. Leverage Informz and your integrations to make your mailings more appealing to your subscribers.