Sending a mailing to a target group - consisting of data from a saved search in MemberSuite - is easy to do. Once the search exists and is synced with Informz, it's just a few clicks to select it for your mailing or subject line.
Send to MemberSuite Target Group
Navigate to the Set-Up tab in the Mailing Designer.
Click the To field or click EDIT to the right of the field.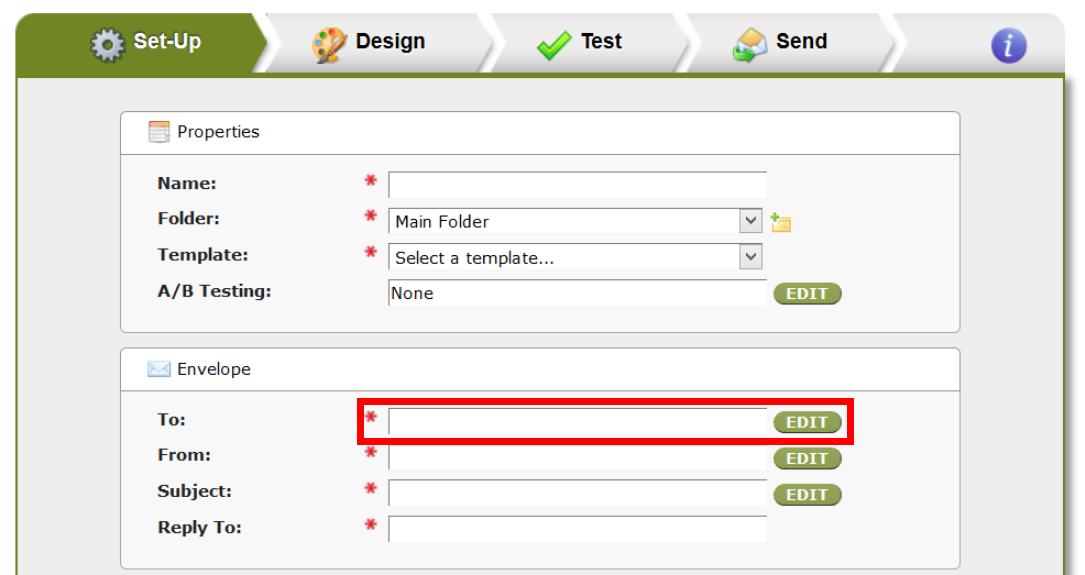 Select the option that corresponds to your targeting preference.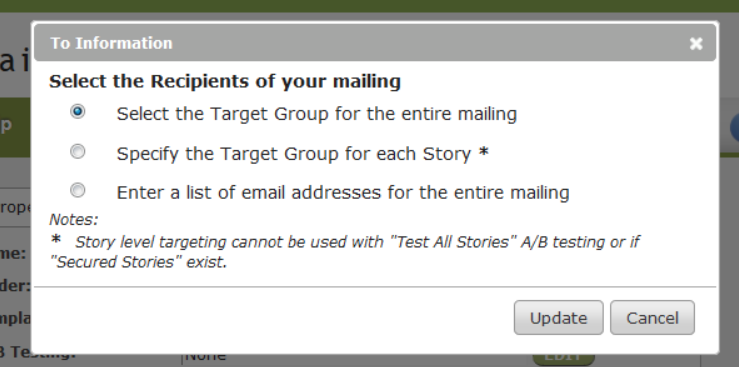 Click Update.
If you have selected the Select the Target Group for the entire mailing option:
Click on the Folder list and select the MemberSuite folder that holds your target groups.
Click on the Target list and select the desired target group.

Click Update to return to the Set-Up tab.