Before you get started with netFORUM Enterprise (2011 & 2013), you'll first need to configure the integration. This begins with purchasing an xWeb license from Abila. The Abila and Higher Logic Thrive Marketing Professional (Thrive Marketing Professional) implementation teams then coordinate to establish the connection between your Thrive Marketing Professional account and netFORUM Enterprise. Once these teams have built the connection, all you need to do is follow the configuration steps below to get started.
Activate the Integration
Log in to Thrive Marketing Professional with an account that has Administrator privileges.
Navigate to Admin > System Settings.
Scroll down to the Integration Settings area and click Edit Integration Settings.

On the resulting page, check the Active box.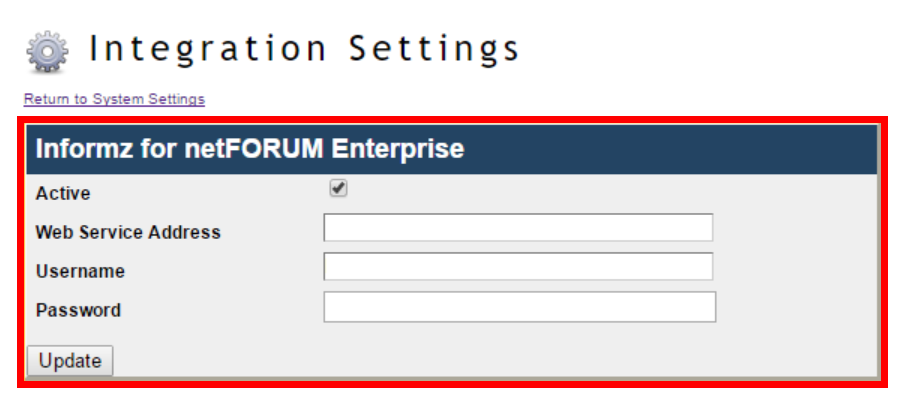 Enter the URL to the netFORUM Enterprise web service in the Web Service Address field.
Enter the username and password (provided by Abila).
Click Update.