All newly created queries that enter Higher Logic Thrive Marketing Professional (Thrive Marketing Professional) as target groups are initially placed in two default netFORUM Enterprise folders in Thrive Marketing Professional:
netFORUM Audience Queries
netFORUM Individual Queries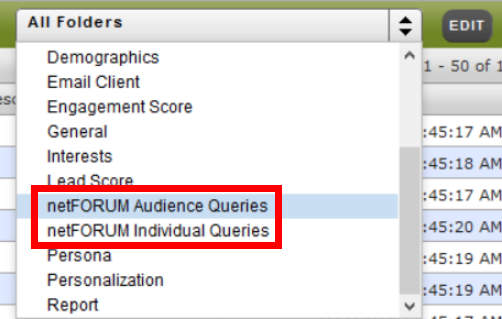 NOTE: This process is automatic - it will occur when you sync with netFORUM Enterprise.
You can manually reorganize your netFORUM Enterprise target groups after they've been imported. To learn how to do so, see Move Target Groups to Different Folders.
Refreshing folders
To refresh your folders:
Navigate to Subscribers > Target Groups.
Click Refresh Target Group List.