The version control feature allows you and your peers to work collaboratively in a Resource Library by uploading multiple versions of your files. This can be an incredibly useful feature for working groups who are dealing with certain file types, like Word documents, PowerPoint slides, etc., as it serves to both create an archive of past versions for historical referencing and ensure previous content is never lost.
NOTE:
1. By default, version control is not available for a community or stand-alone Library. If you are unable to complete these steps, ask your administrative staff if they can enable this feature for you.
2. This scenario assumes files are already available in a Library, and that you know how to create a Library Entry and upload files; if not, see Upload & Download Files.
In this article, we'll walk you through how you and your peers can use version control to work collaboratively in a Resource Library. You'll learn how to download a file and upload your updated version.
After navigating to the Library Entry containing the file you want to download and update, click Download.
NOTE: You'll notice the current number of versions of a file is shown to the right of its title (see image below).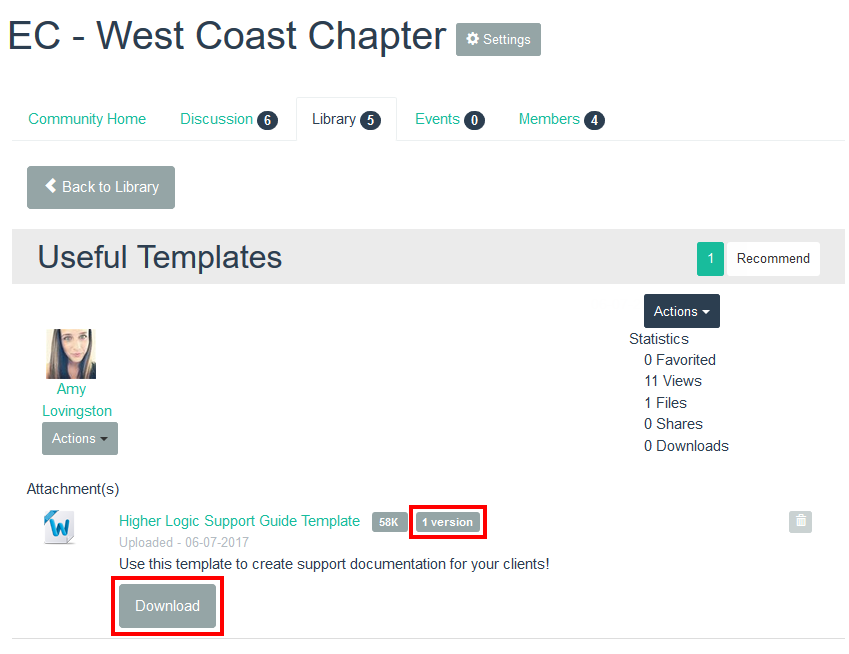 After making the desired updates to the file, it's time to upload your version. Navigate back to the Library Entry and select Edit from the Actions menu.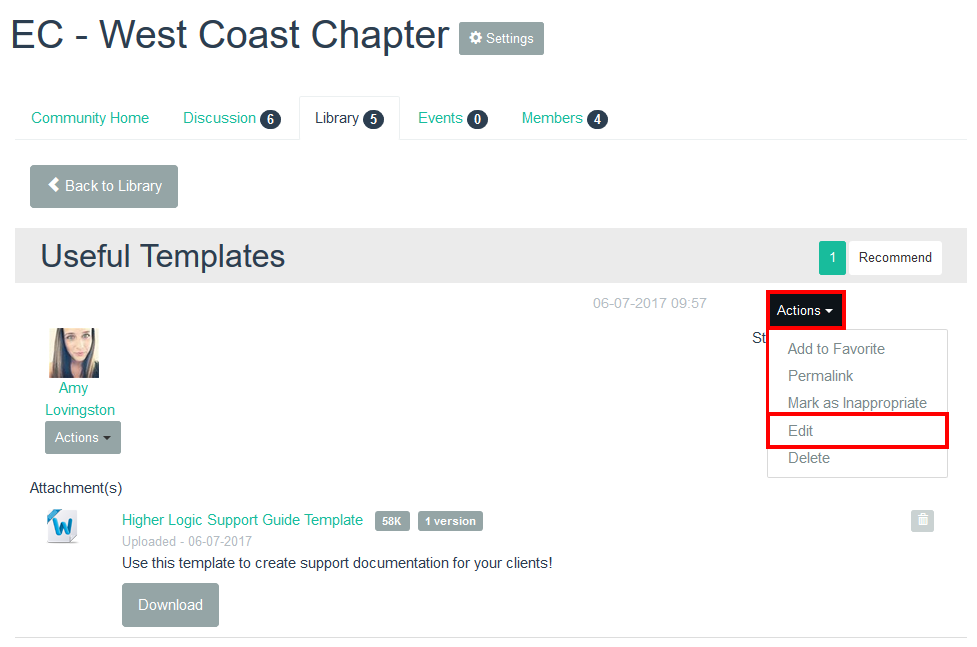 On the resulting page, click Next to access the upload file interface.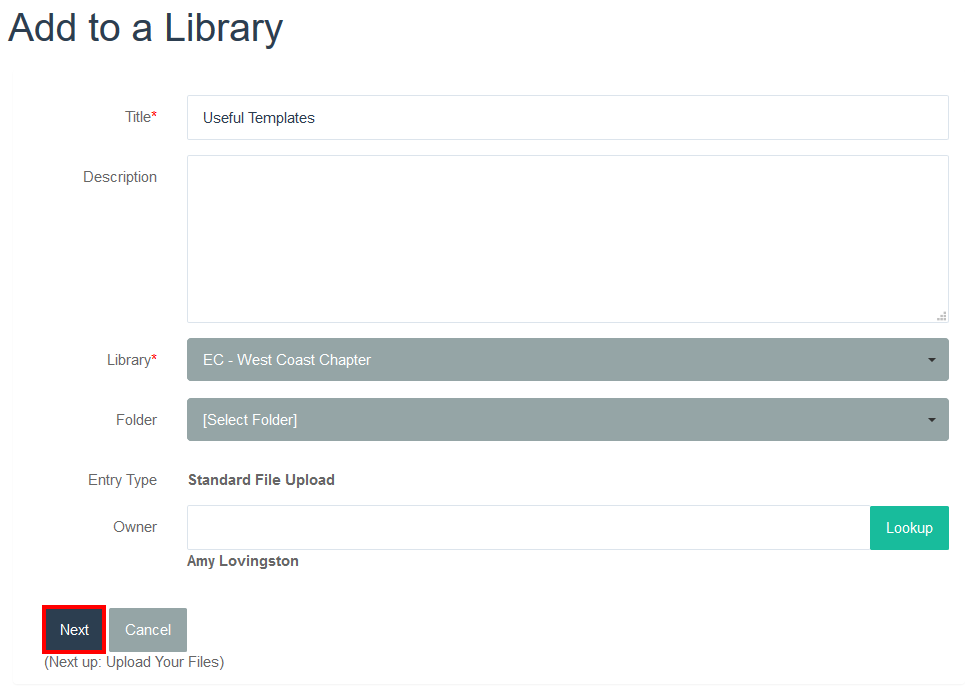 Notice the original file is in the list. Click Choose and Upload, and then browse for and upload your new version of the file.
WARNING: The new version of the document MUST have the exact name as the original!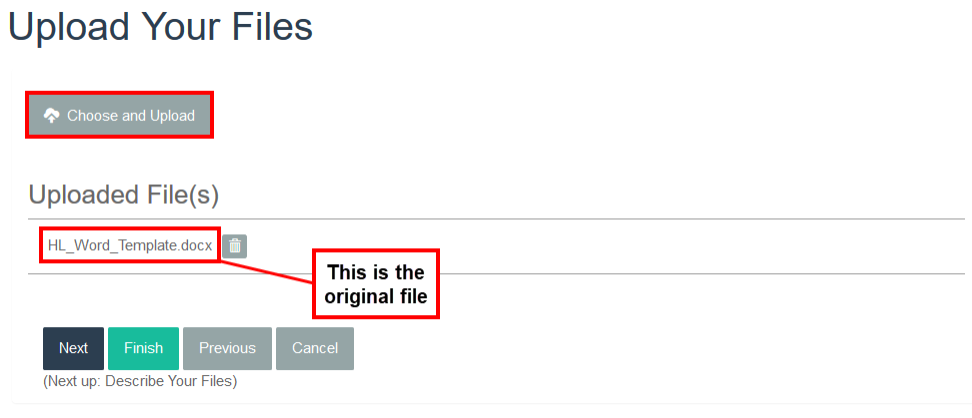 You'll notice two files are now listed in the Entry, both with the same name. Click Finish.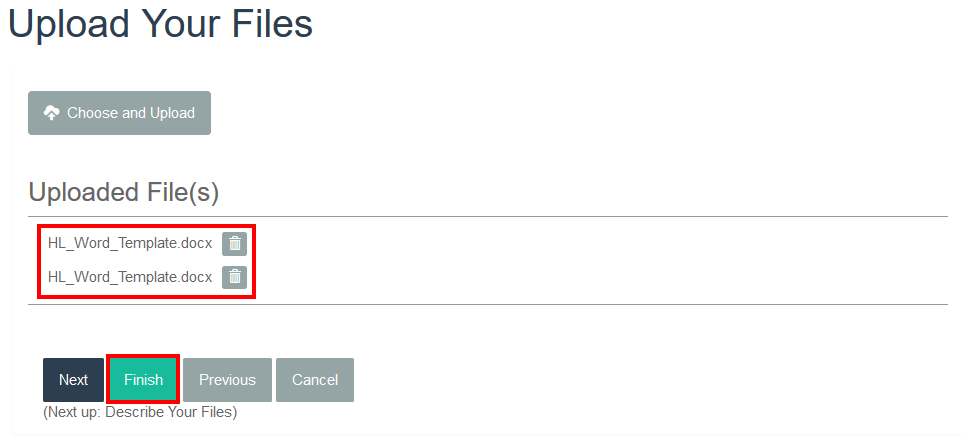 Now, there are two versions of the document, indicated in the Attachment(s) area. Click this link to view a list of all versions of the file. In the resulting pop-up, you can view which file is the Current version (the one that will download when users download this file), download any version, and use the Actions menus to delete a version or make an old version the Current one.