Higher Logic Thrive Marketing Professional (Thrive Marketing Professional) has an account-protection mechanism to prevent unauthorized access to your account.
Any unsuccessful login attempt (i.e., invalid username or password) will present the following message.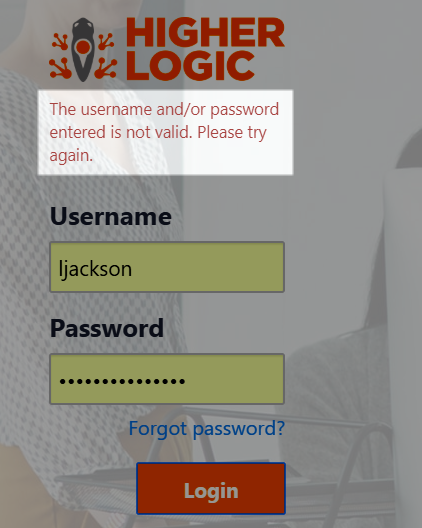 Login attempts
Users can try to log in again. However, each unsuccessful attempt will result in the message shown above.
IMPORTANT: The fifth (5) consecutive unsuccessful attempt will result in the user account being locked; the following message displays.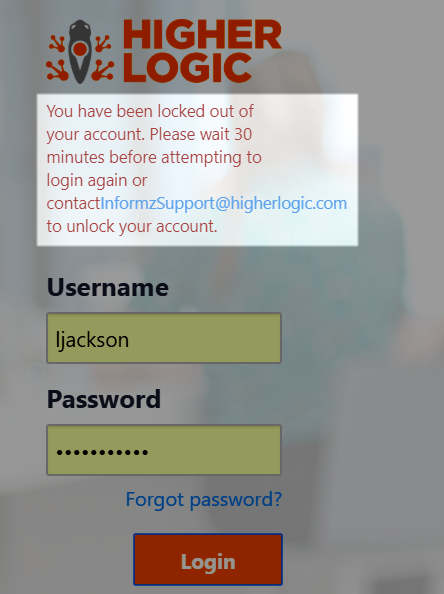 Regain account access
If you get locked out of your account, you can:
TIP: If you change your password OR if you are issued a new password, be sure to note it somewhere secure.
Related articles