Opt-outs allow your contacts to stop receiving a certain type of message that you send from your account, instead of globally unsubscribing from all your messages.
Create an Opt-Out field
Access the Admin interface.
Navigate to Contacts > Profile Fields.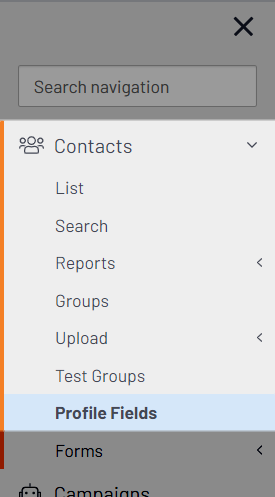 Click the plus sign to the right of the page title.
Select Opt-Out from the menu.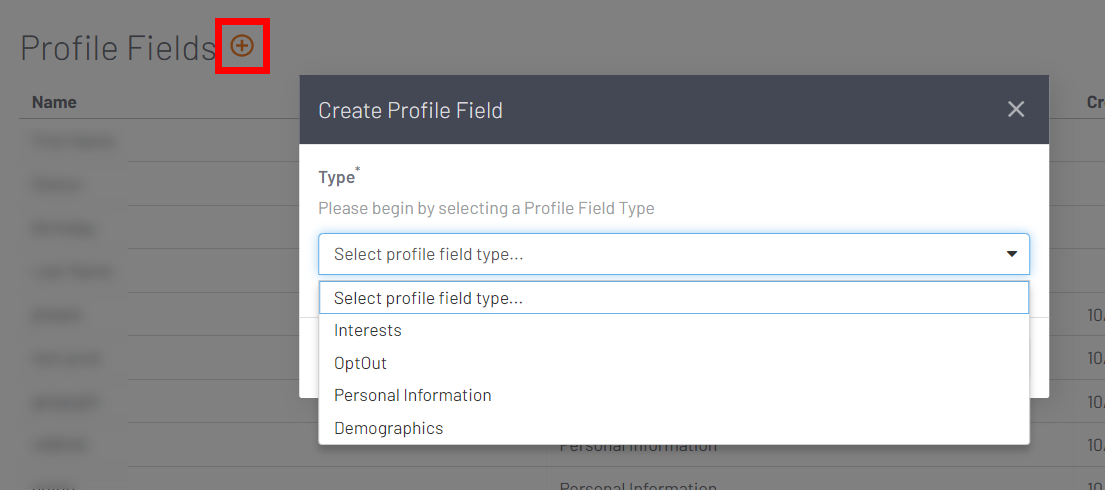 Give your opt-out a name and (optional) description.
Click Save to create it.
What's next
When contacts click an opt-out link within a message, it will take them to the data input form of your choice. You can either create a new data input form or use an existing one. Once your data input form has been established, add the opt-out link directly to your template.
NOTE: The use of opt-out links isn't tracked. If you want to keep track of their activity, use an Interest as the basis for your opt-in/opt-out management. See Opt-Outs as Interests.