Higher Logic Thrive Marketing Professional (Thrive Marketing Professional) can track interactions on your site, like filling out forms, playing videos, downloading white papers, or anything that you can control with Javascript. This can be an incredibly helpful tool for following up with contacts who've performed specific actions on your site.
You have many options for tracking page interactions. You can go through your website page-by-page and map out each interaction you want to track in Thrive Marketing Professional. Ultimately, look for interactions that will identify the intent or level of interest of the user.
NOTE: Tracking too many interactions will make it difficult to use later.
Set up interaction tracking
NOTE: These steps assume you've already set up the domain(s) you want to track.
Once you have determined which interactions you want to track, you need to access the Web Tracking Setup page:
Classic admin interface - Navigate to Admin > Setup > Web Tracking
New Admin Interface - Navigate to Settings > Setup > Web Tracking
Then, click View Instructions for the domain you're tracking.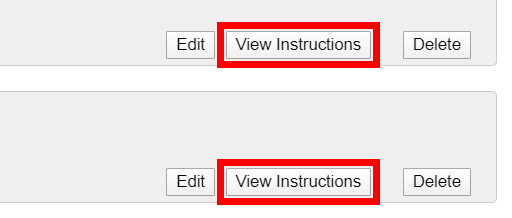 On the resulting page, in The Code > Interaction Tracking Code section, you'll see the interaction Web Tracking code you need to add to your website.

View your interaction data
Once the code has been added to the site:
Classic admin interface - Navigate to Marketing Automation > Web Tracking
New Admin Interface - Navigate to Web Tracking
Then, click the Interactions tab to view the details for the interactions you're tracking.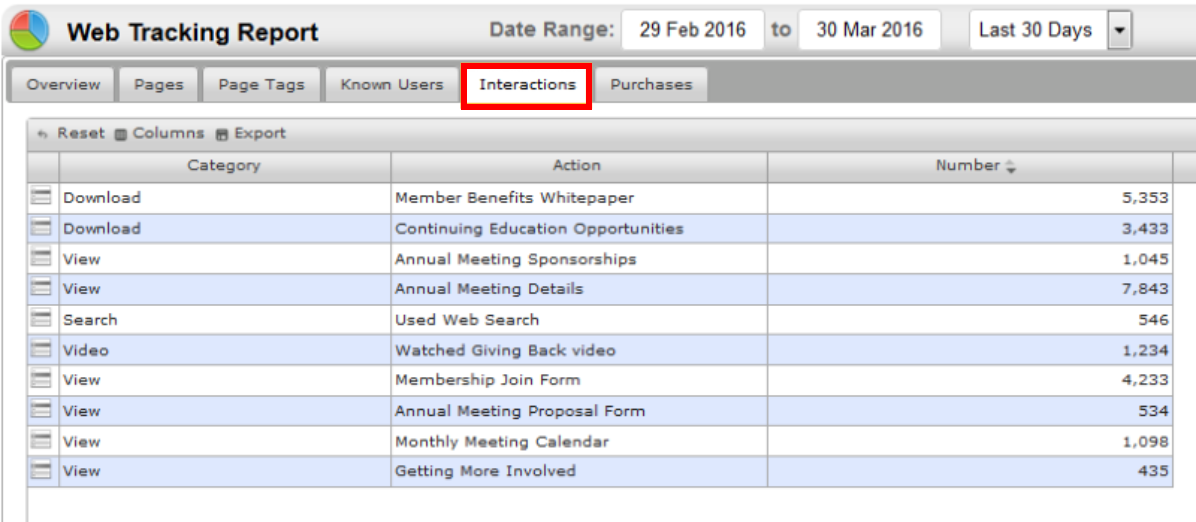 NOTE: This tab only displays if "known" users have made purchases within the defined time frame. Why? Web Tracking only tracks users who are "known" in the system. How do users become known? You'll need to send a message to your contacts that contains at least one link to the website that you're tracking. When contacts click a link to your website, Thrive Marketing Professional will add two parameters to the end of your URL. Those parameters are analyzed by the Web Tracking codes to add cookies into the browser to track all future visits by the contact in question.
Take away
Your contacts are the most important aspect of your online community, and you can learn a lot by tracking their interactions across your site using the Web Tracking feature. You can create Web Tracking Target Groups based on the interactions your contacts have performed, which is a great and time saving way to feed your campaigns, or to create message lists to follow up with them.