Whether you're implementing a new design strategy or simply aligning your templates with a big event or holiday, you'll probably find that you need to change an in-progress message's template at some point. Let's learn how.
NOTE: If you decide to change templates, it's important to understand that if the new template does not support a Message Content layout that was in the old template, any stories using that Layout are lost when you apply the new template.

If the new template supports the Message Content layouts from the old template, the stories should migrate without any issues. However, depending on where these Message Content layouts are supported in the new template, you may see your stories shift to another area of the message.
To switch a message's template:
Navigate to Mailings 2 > View to open the Mailings List page.
Hover over the desired message's Menu icon and select Edit.
Click the Template tab.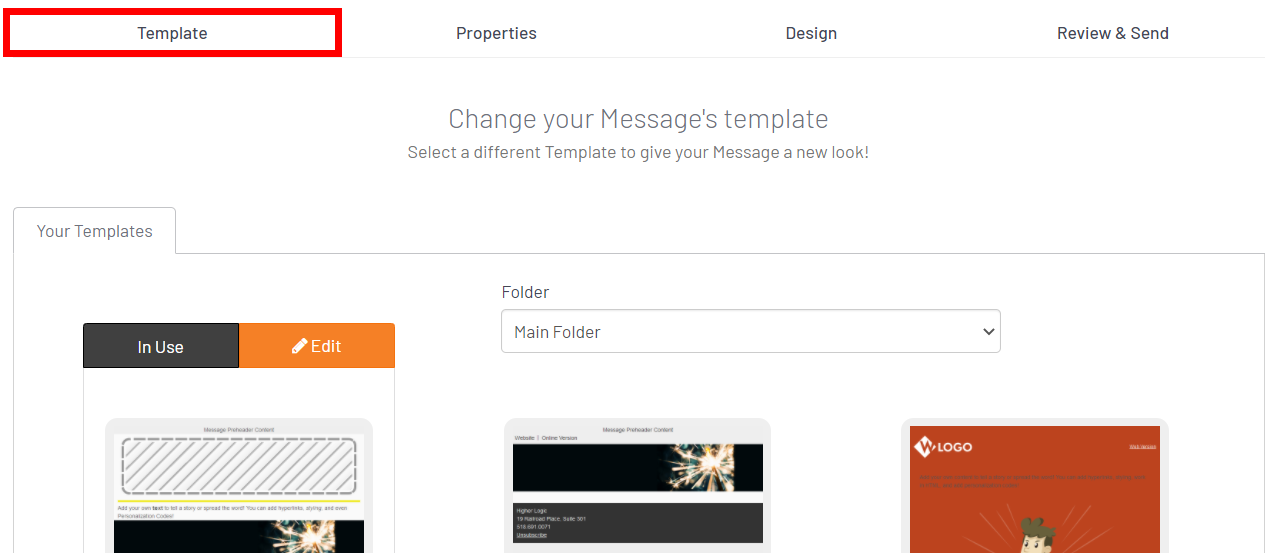 Select the new template you wish to apply to your message. Higher Logic Thrive Marketing Professional (Thrive Marketing Professional) validates the new template for any differences:
If there are no formatting discrepancies or restrictions, the template changes immediately.
If there are differences, they'll be identified in the Confirm Template Migration window (and any changes that occur because of those differences).
To continue, check the I understand that the Stories listed above will be lost box. When checked, the window displays the Update button.
Click Update to apply the new template.