You can run the following reports to analyze and understand the results of your surveys.
Page Summary Report
This report reviews each page of the survey to show how many viewed it, how many completed it, the percent completed, and the average completion time. Click View Results to view each page's results.

Results by Question
This report shows the results of each question, as well as how many answers were returned.

Click View for the each question to see the total answers and percentages.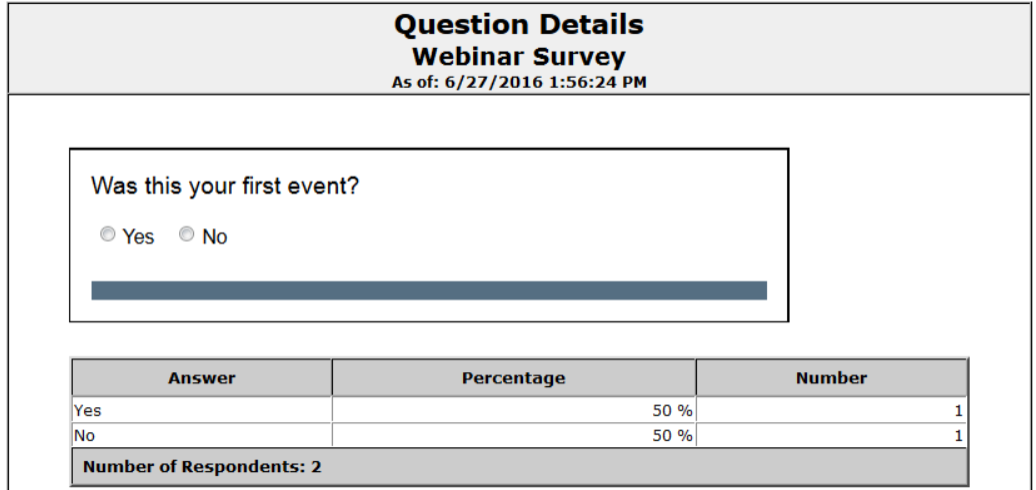 Results by Individual
This report lets you review the results provided by each individual survey-taker. It shows their:
Email - Email address of survey-taker (only if the survey link was inserted in a mailing using the Insert Hyperlink tool)
Completed Survey? - If they completed the entire survey
Date - Date and time the survey-taker completed the survey
Number of Questions Answered - Number of questions the survey-taker answered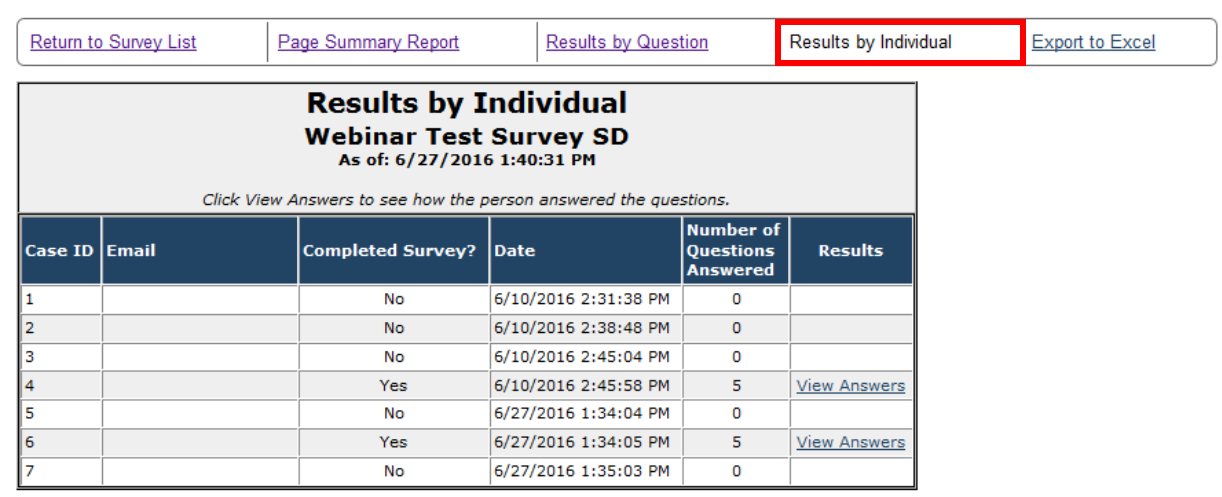 Export to Excel
By clicking on Export to Excel, a pop-up appears (shown below). Choose to Open with Microsoft Excel and click OK. This will open up an Excel spreadsheet with all report information inside.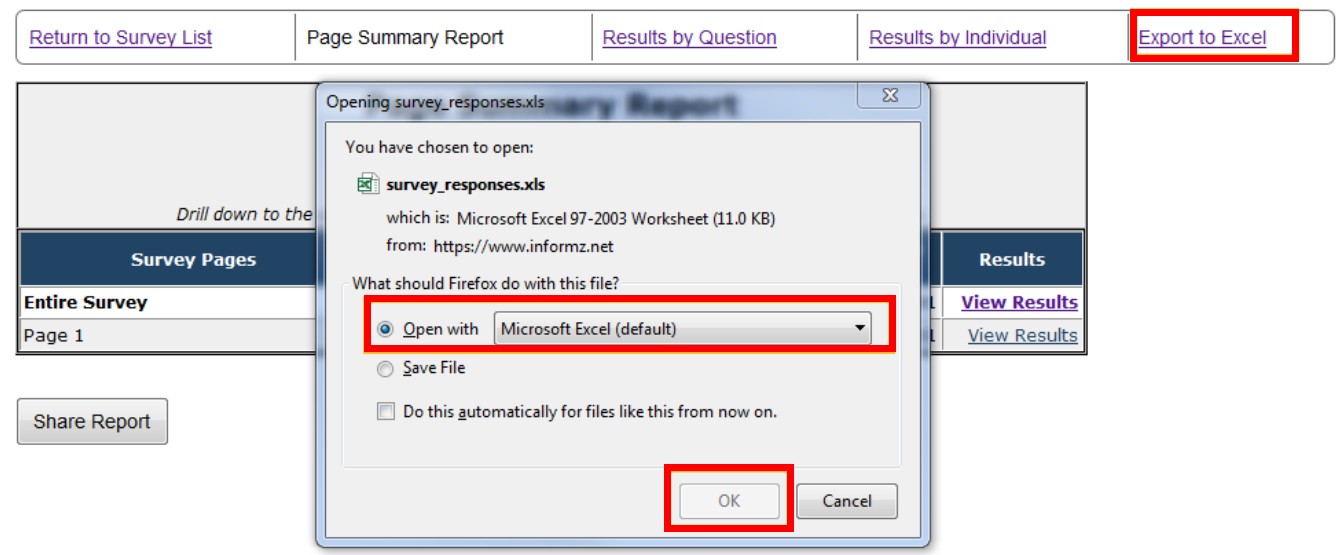 Set a Score for Each Answer
You may want to rank answers to get overall scores for individual survey-takers. To set a score for each answer, the survey must be in the In Progress tab. Hover over the Menu icon to the left of the survey name and select Scoring.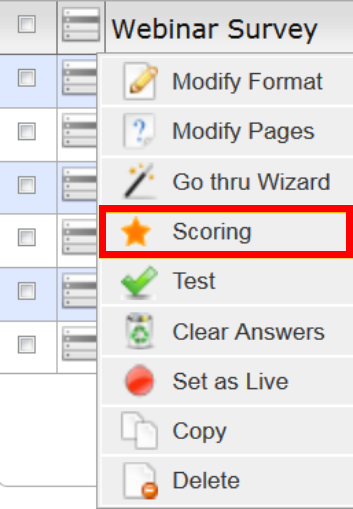 A pop-up window opens where you can select a score value for each answer. Once a score has been set, the score for each survey-taker is displayed under the Results by Individual report.