You can test any transactional mailings before they're sent. Let's learn how.
On the Transactional Mailings page, hover over the Menu icon and select View and Test to open the Transactional Mailing Data page.

This page displays the data for all recipients in the transactional mailing file, along with their associated information fields.
In the list, hover over the Menu icon for a recipient and select View on Screen.

The recipient's information displays on the Test Transactional Mailing page.

You'll see the name of the mailing and recipient name.
Select a Format (HTML or Text) and a Test Method option (View on Screen, Email It, or Spam Filter Test) and click Submit.
You'll see the mailing as the recipient would and, if available, have the option to view the transactional document as a PDF (see below).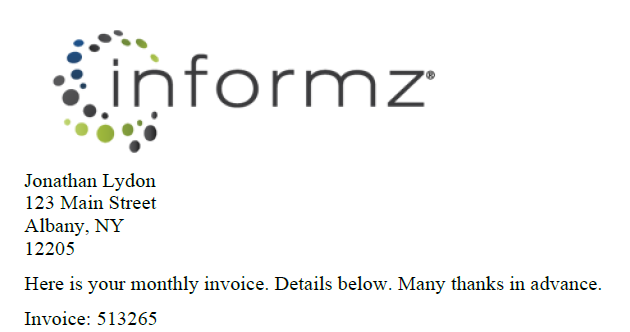 Next Steps
Now that you've created and tested a transactional mailing, check out how to send it. You can also review opens, clicks, and forwards statistics in the mailing's report.