When viewing the Mailing Activity Report, you can view the online version of the published mailing. Here, you can see the entire mailing along with a heat map that shows where subscribers have clicked. This gives you a unique perspective on how the mailing appears to your subscribers and how they interact with the different links. Ultimately, the heat map can help you identify the prime real estate for link placement in your mailing.
View the Heat Map
NOTE: See Mailing Activity Report Overview for help accessing the MAR for a message.
While viewing the MAR, click the Published Mailing tab.
A heat map displays over the mailing. The key to the heat map is in the upper left corner.

The warm colors (red, yellow) indicate more clicks, while the cool colors (blue, green) indicate fewer clicks.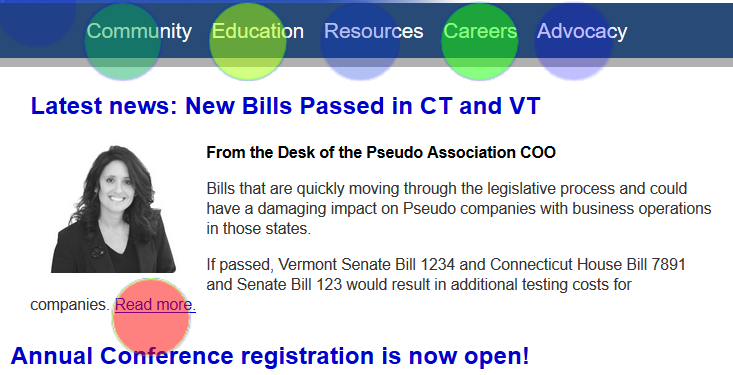 By understanding where in your mailing your subscribers interact, you can improve your layout and content. These insights are extremely valuable when you move forward, revise, and refine your mailings.