NOTE: View the New Admin Experience version of this article.
The Asset Manager enables you to upload your own images and documents to add to your mailings. After having uploaded images and documents, you can organize them into folders and edit them. Essentially, the Asset Manager can be your "file library."
Accessing the Asset Manager
There are two ways to access the Asset Manager.
Open directly
Navigate to Mailing Designer 2 > Asset Manager. The Asset Manager page opens and loads the Asset Manager window.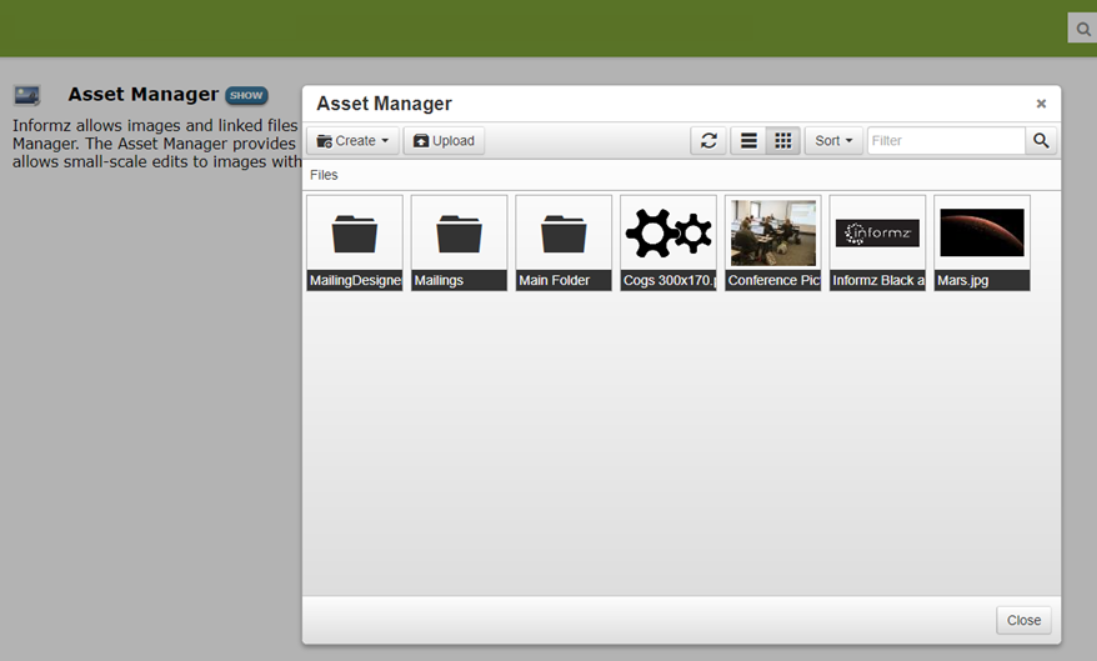 Open from TD/MD 2
In either TD2 or MD2, you'll generally access the Asset Manager when you add a layout or story with an Image.
At that point, select the image to open the Properties panel.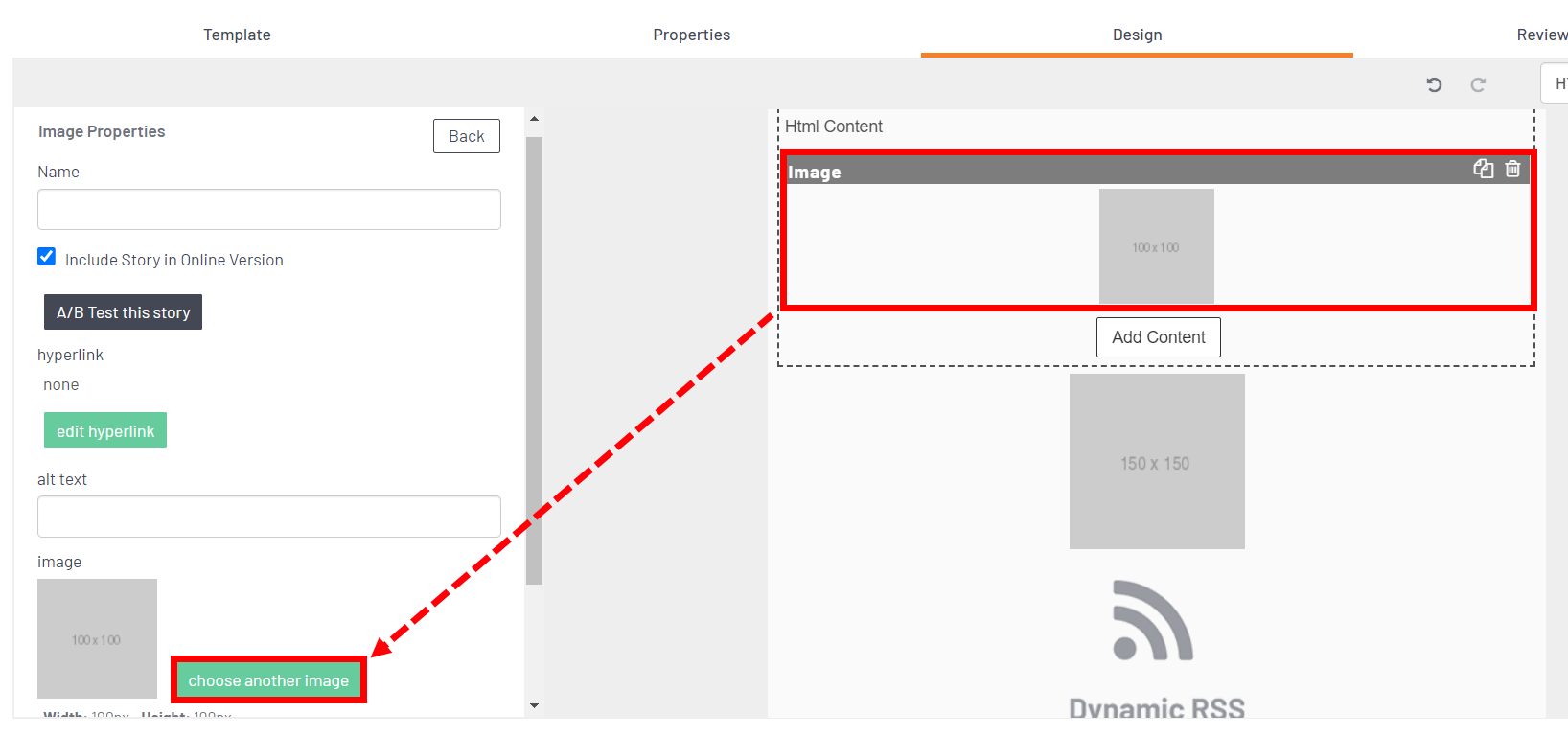 Click Choose Another Image to open the Asset Manager.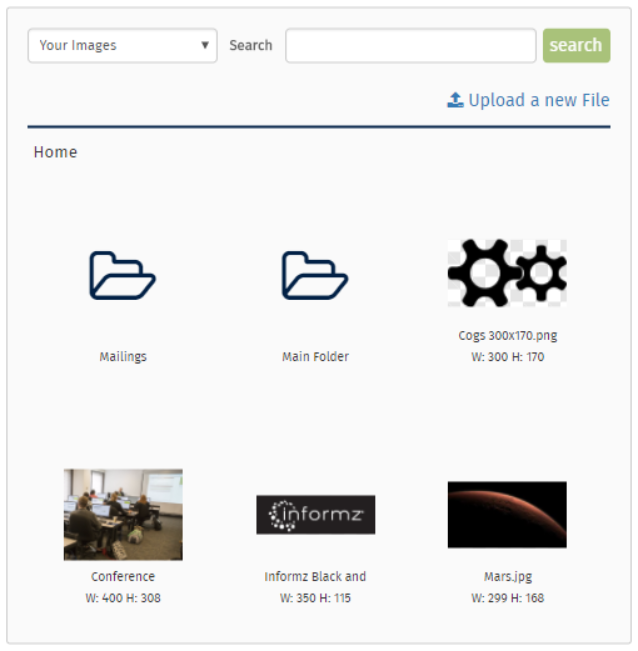 Here, you can select an image for your template or mailing or you can click Upload a New File to upload a new one.
Because you can link directly to files from a template or mailing, you can also access the Asset Manager by adding a Document Hyperlink.
In the Rich Text Editor, click Insert/Edit Hyperlink.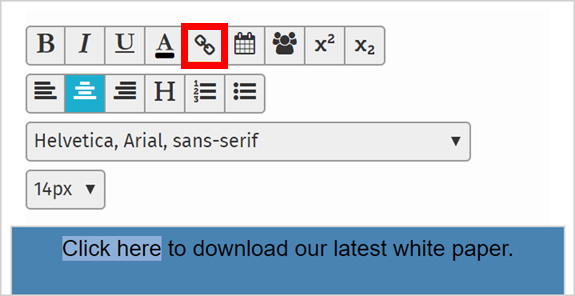 The Hyperlink window opens. Click the dropdown list and select Document.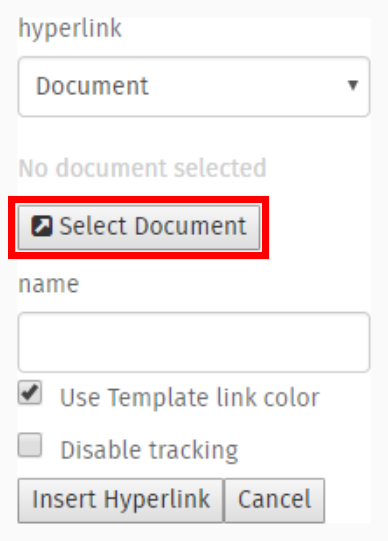 Click Select Document to open the Asset Manager.
Searching the Asset Manager
You can search the Asset Manger directly in TD/MD 2 to locate files.
Enter a search term in the field and click Search.
Any results with that name display in the Asset Manager window.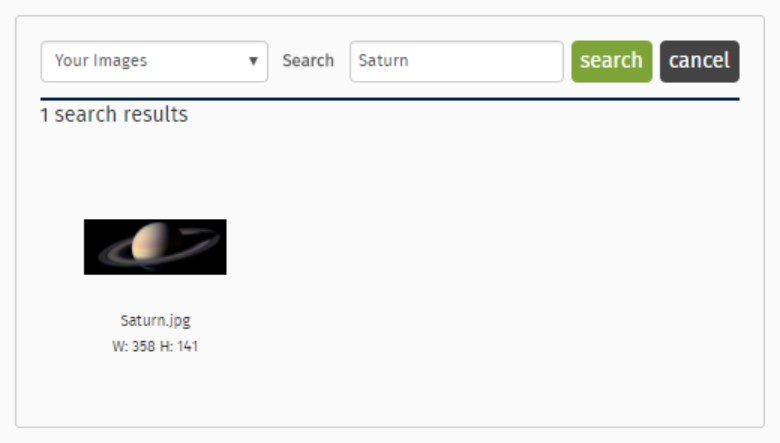 File properties
The following properties apply to Asset Manager files:
When gallery images/folders load, they'll display their name on one line. If the name is longer than the space provided, the UI cuts the filename off. Simply hover over a gallery image/folder to display a tooltip with the full filename.
Image dimensions display below each image.
The Edit Image icon ("pencil icon") displays when hovering over an image.

NOTE: Documents in the Asset Manager do not display dimensions.