Dividers are horizontal lines that help you create a physical division in your template. The image below shows a template that includes a yellow divider.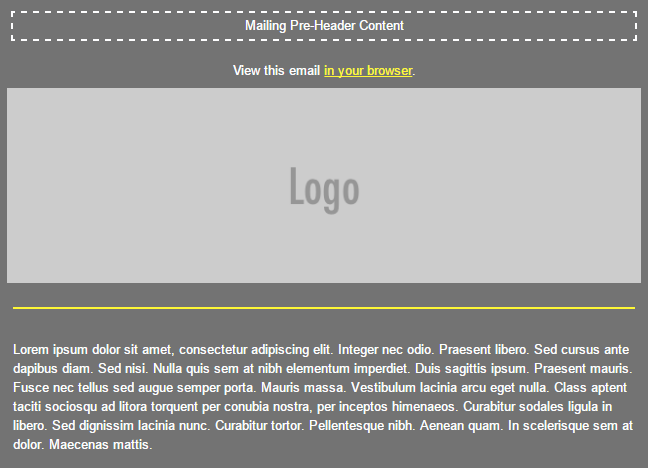 Adding a Divider
On the Design > Build tab, you'll find the Divider layout in the Static Elements category.
Drag and drop this layout onto the canvas.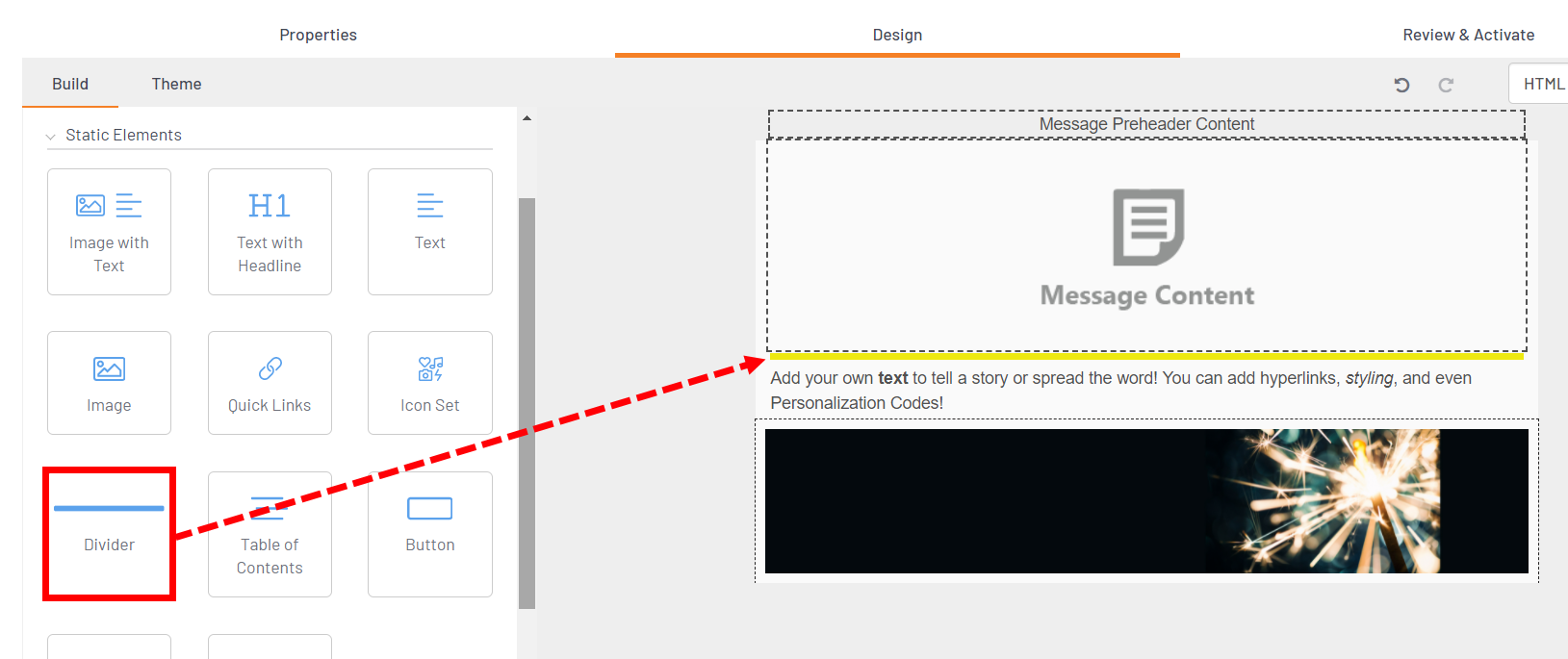 Divider properties
You can set the following properties for a divider: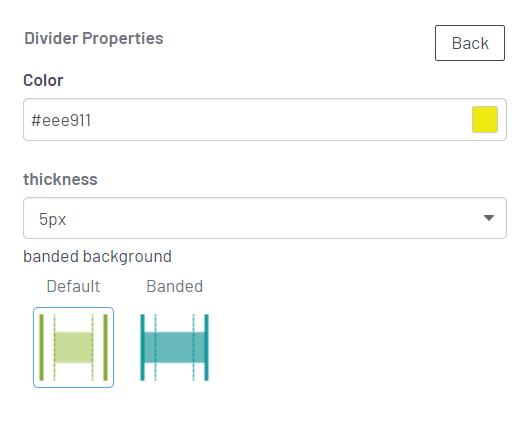 Color - Click to open a color picker where you can select a color for your divider.
Thickness - Click the dropdown list to set the thickness of your divider (1-20 pixels).
Banded background - Click the icon that represents your desired "banding" effect.
Select Default to keep your layout within the message body.
Select Banded to extend your layout to the edges of the page.