With the default site configuration, you can access the Mentor and Mentee Directory by selecting Mentoring Directories from your site's Navigation bar.

On the resulting page, click either the Find a Mentor or Find a Mentee tab to find a Mentor or Mentee based on a selection of:
Mentoring demographics (these are the same demographics users choose when enrolling as a Mentor/Mentee)
Name, organization, and email criterion in the Name area.
City, state/province, and country criterion in the Location area.
After specifying your search criteria, click the Find button at the bottom of the page to initiate the search.
NOTE: Mentors who have reached their Maximum Number of Mentees threshold (as set in their Mentor profile) no longer display in Mentor search results.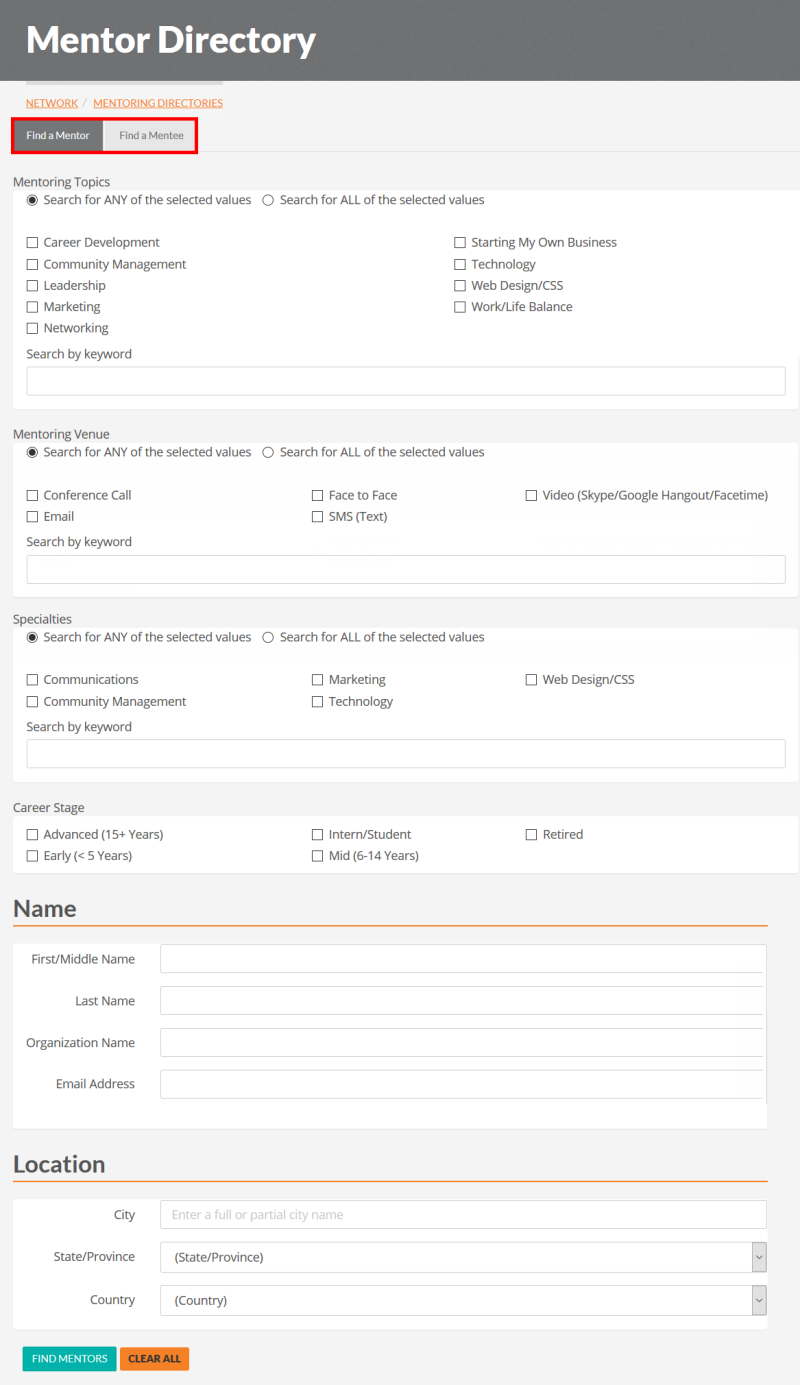 The resulting page lists all users who match your criteria, and you can:
Click Send Message to personally connect with the user
Click a user's name to access their Mentor or Mentee profile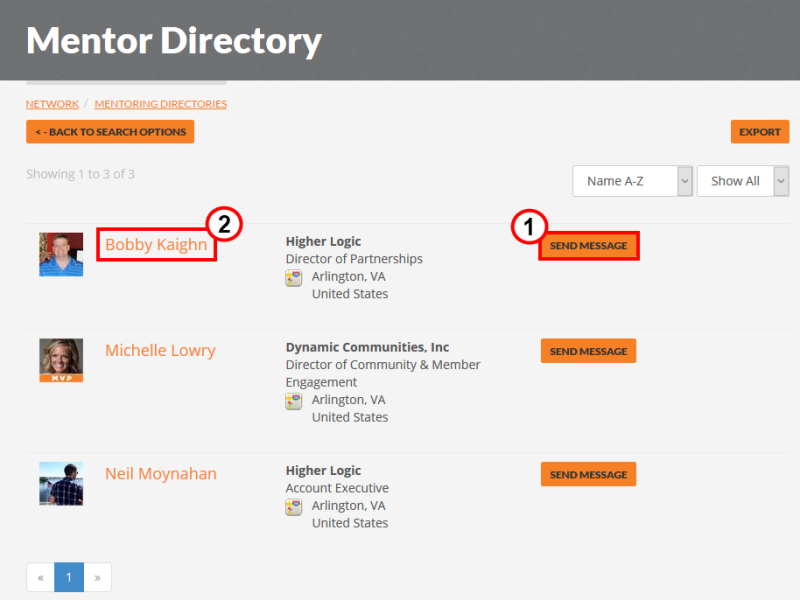 From here, you can connect with a Mentor or Mentee through the Mentor Match program by clicking the Send Mentor/Mentee Request button below their profile picture. In addition, you can click Send Message to reach out with a simple text message and click Add as Contact to add them to your list of contacts (this request must be approved).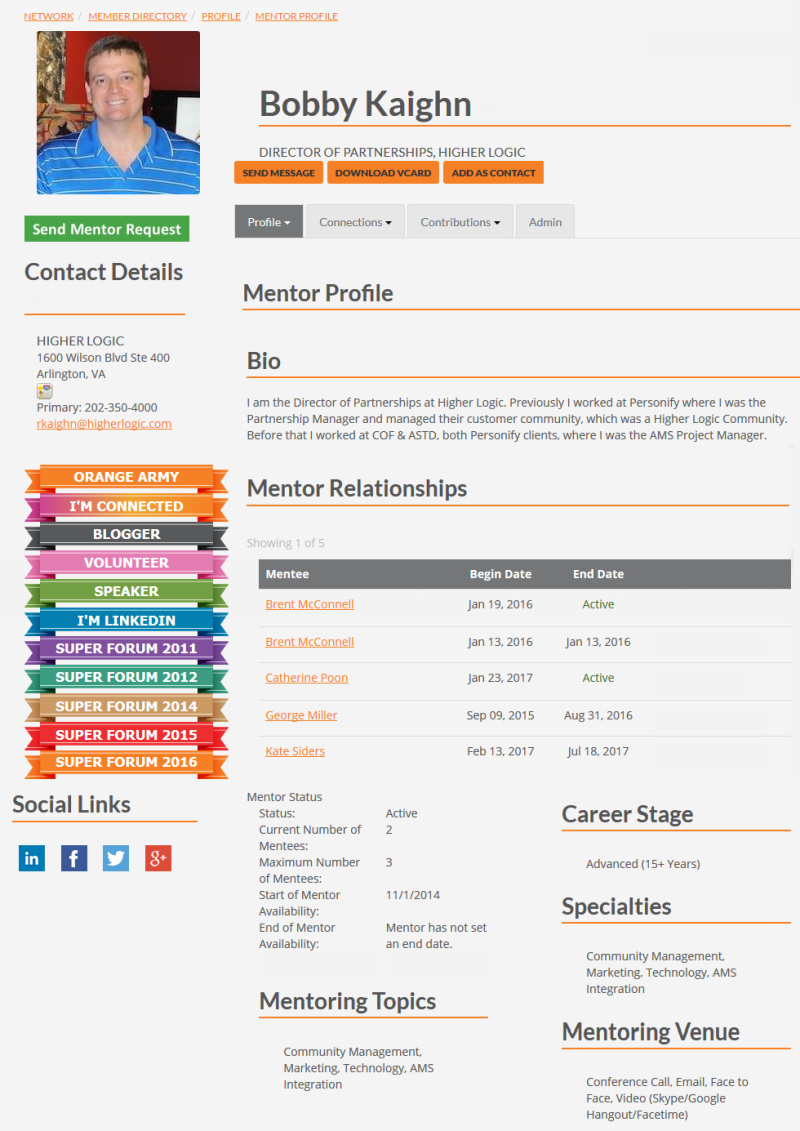 Related articles