Did you know there's a way to quickly gain a bird's-eye view of the most important aspects of your Mentoring Program? If you didn't, the Mentoring Dashboard may just be your new best friend.
Access the Mentoring Dashboard
In the Admin Toolbar, click Admin.

Navigate to Programs > Mentoring > Dashboard.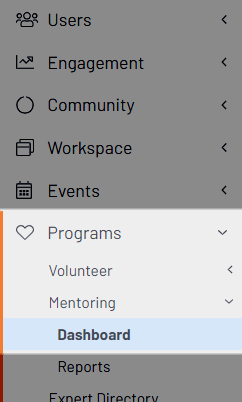 Mentoring Dashboard overview
The Mentoring Dashboard provides a bird's-eye view of your organization's mentor and mentee activities, including:
The number of pending mentor/mentee requests, and
A breakdown of the total number of active, completed, declined, and abandoned relationships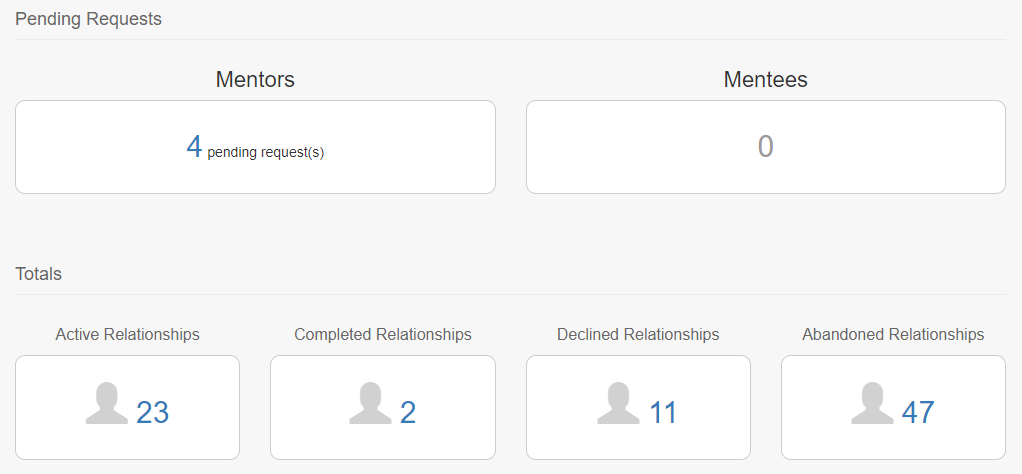 Click any of the numbers to access a management page where you can view mentor/mentee details in that relationship category, as well as perform a few administrative actions. For active relationships, for example, you can mark them as complete or abandon them, while for pending mentor or mentee requests, you can accept or decline them.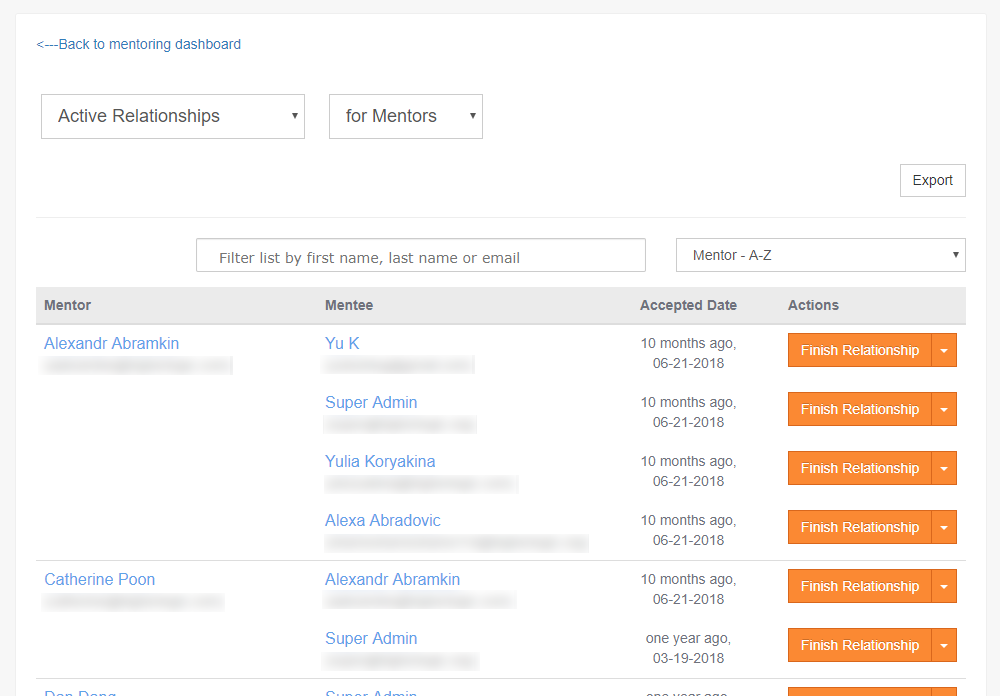 Use the two menus at the top to switch between the various relationship categories for mentors and mentees.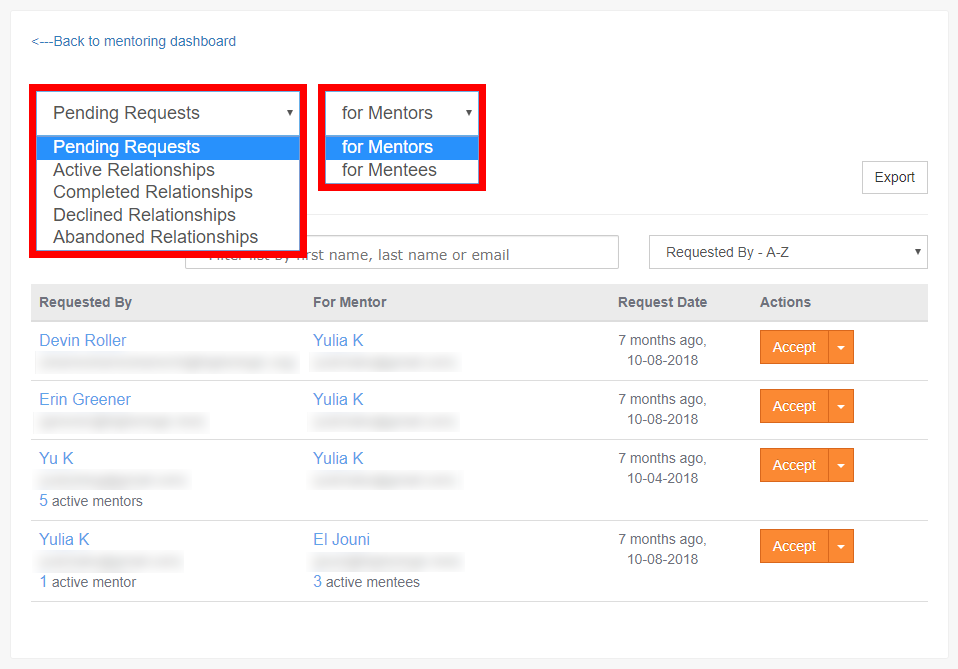 You can also search via first/last name or email, and click Export to export any of the mentor/mentee lists.
Integration write-backs
If your Thrive Community is associated with a third-party integrated database, some mentoring activities in your Community can be written to that database during the standard activity-sync process.
Navigate to Settings > External Content > Activity Sync in the Admin interface in order to manage writeback activities on the Subscriptions tab.
To learn about the activity-sync process, see Member Activity Sync.
Related articles