Providing a range of Self-Reporting Types enables your volunteers to claim participation in volunteer activities that are not managed in Volunteer Manager by adding self-reported experiences to their volunteer profiles.
They can do this from their user profiles in the area highlighted below: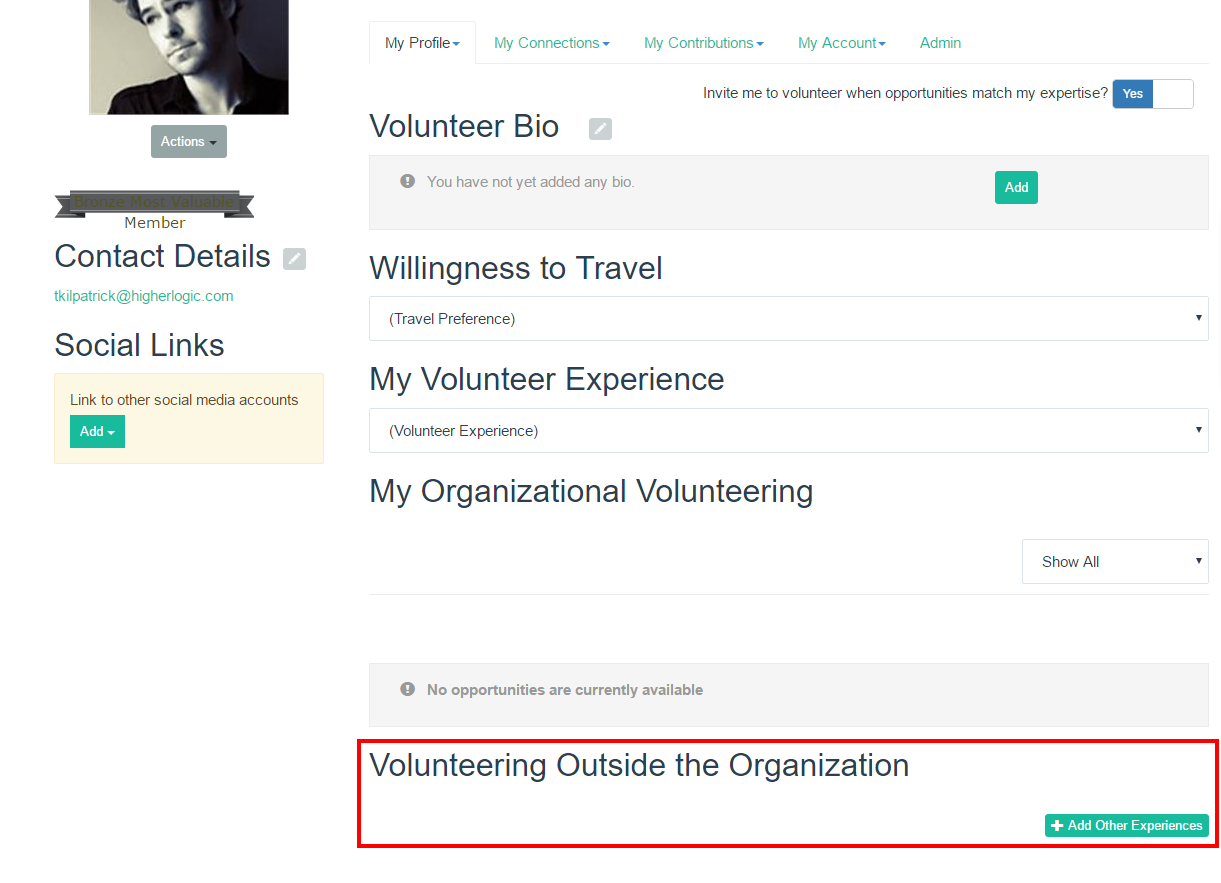 Setting up self-reporting options allows volunteers to list their volunteer and leadership experience in charities and organizations not affiliated with your organization, and ensures their volunteer profile provides the most up-to-date and accurate past and present volunteering information.
NOTE: Both Super Admins and Volunteer Admins can manage Self-Reporting Types.
To manage your Self-Reporting Types:
In the Admin Toolbar, click Admin.

Navigate to Programs > Volunteer > Types.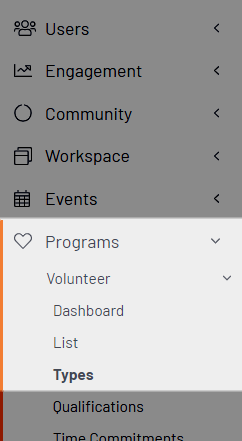 Click the Self-Reporting Types tab.
Create Self-Reporting Types
In addition to editing and deleting any existing Self-Reporting Types, you can create new ones so they're available to your volunteers. To do so:
Click Create.
Give the Type a name and description, define the maximum number of points users can claim for an activity associated to the Type (typically not recommended), and set it to Active or Inactive depending on whether you want it available immediately or not.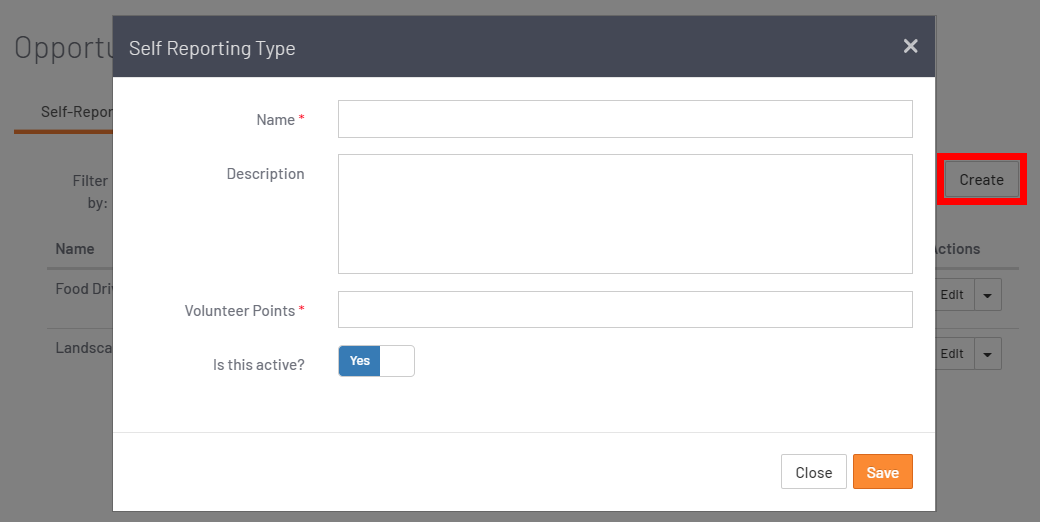 Click Save.
Users can select from any of these Types when adding a self-reported volunteer activity to their volunteer profile.
Delete Self-Reporting Types
If there is a Self-Reporting Type you no longer want available to your volunteers, simply select Delete from its associated Actions menu.

This Type will no longer be available for volunteers to add to their volunteer profile.
Best Practice - Do not award points
It's important to have some self-reporting options available for volunteers to add to their profiles, but because these are 'self-reported,' there's no way to verify that they've actually been completed. Because of this, awarding points for past volunteering outside of Higher Logic's Volunteer Manager is not recommended.