Did you know there's a way to quickly gain a bird's eye view of the most important aspects of your Volunteer Program? If you didn't, the Volunteer Dashboard may just be your new best friend.
Access the Volunteer Dashboard
In the Admin Toolbar, click Admin.

Navigate to Programs > Volunteer > Dashboard.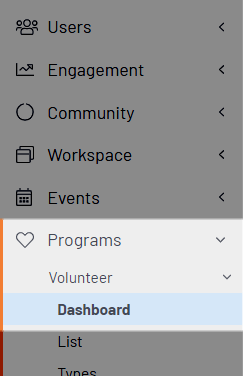 Volunteer Dashboard
The Volunteer Dashboard provides a high-level view of your organization's volunteer activities, including:
A Numbers section with colored panels showing total hours, dollars, points, and volunteers.
A Statistics section with several graphical charts that detail various statistics about your volunteer opportunities. Click a chart for more-detailed metrics. Use the dropdowns to filter the displayed data.
A Leaders section that displays your best-performing (in the most opportunities completed and most points earned categories) volunteer Leaders and Communities.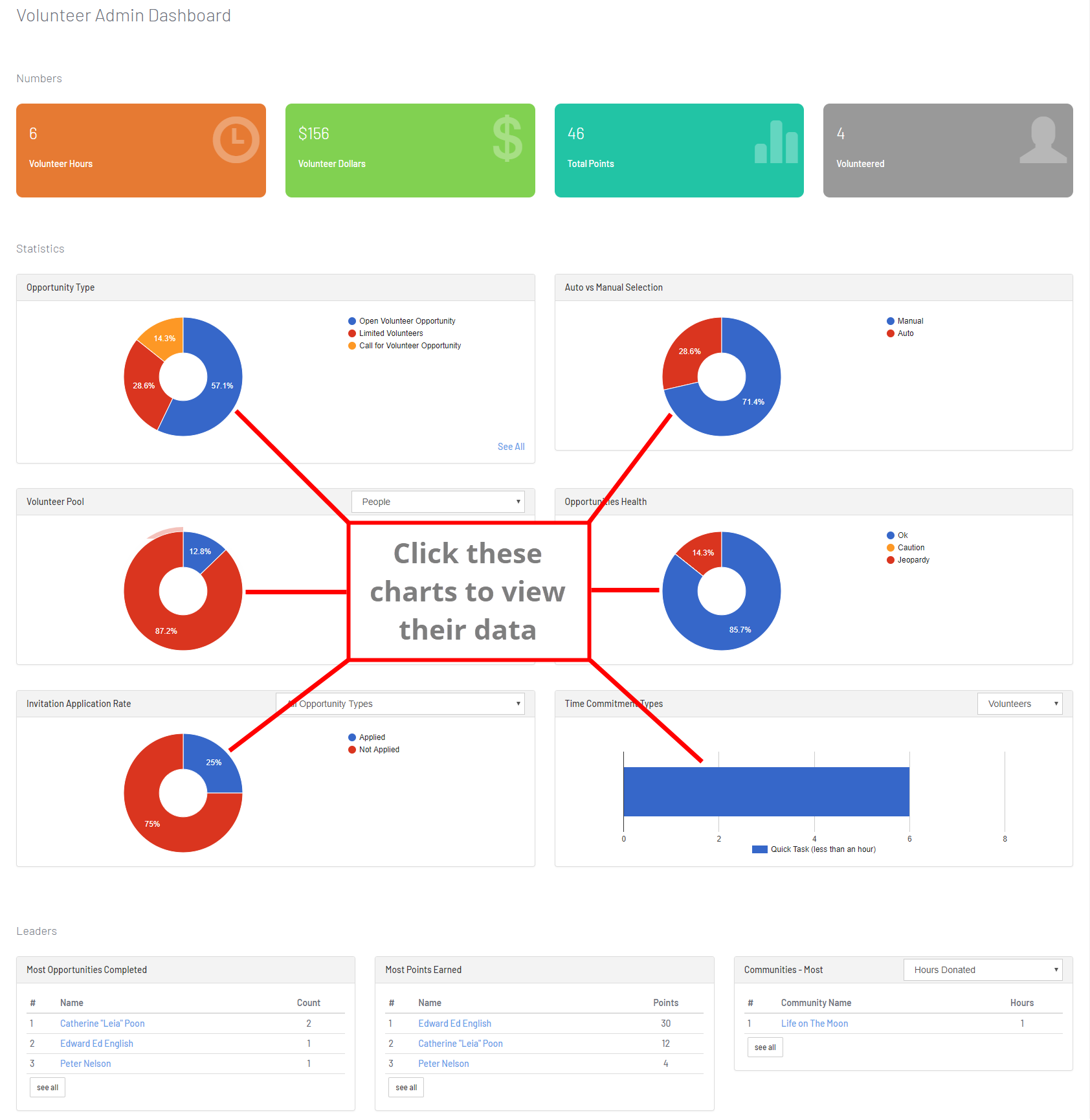 Related articles