Curious about the recent features and updates that are available in Higher Logic Thrive Marketing Enterprise (Thrive Marketing Enterprise)? If so, you've come to the right place.
Video Zone in Message Designer
RELEASE DATE: September 14, 2021.
The Message Editor now includes a Video zone that you can use to add a thumbnail that links to a video hosted on Vimeo or YouTube.
The Video zone can be inserted into templates and messages.
The video links can be customized with an image.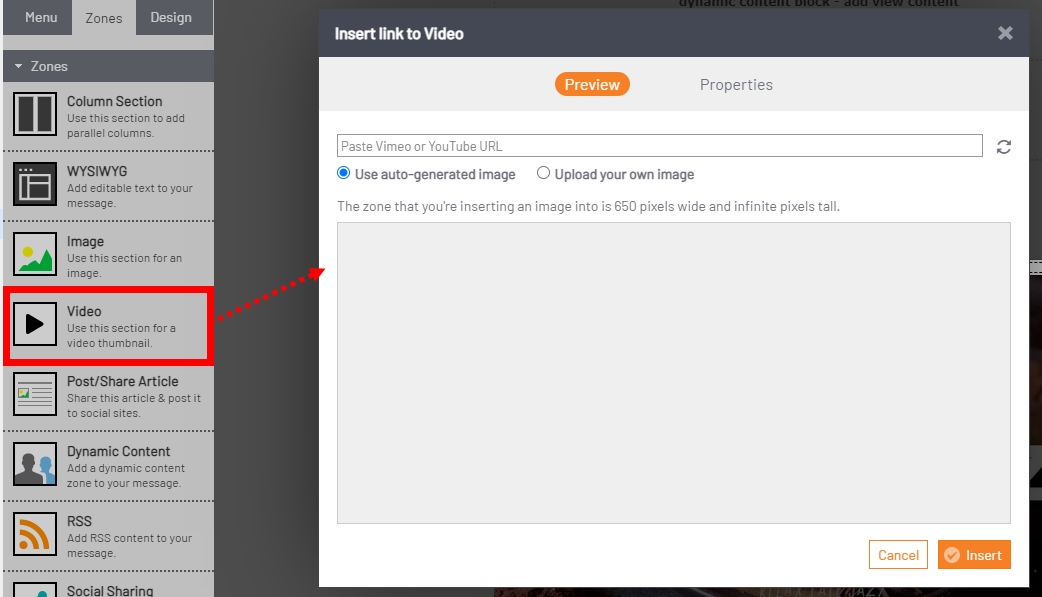 TIP: Check out this article in our knowledge base to learn all about this feature.