To view details about your Higher Logic Thrive Community (Thrive Community) discussions and manage a few high-level details about each of them:
In the Admin Toolbar, click Admin.

Navigate to Community > Discussions > List.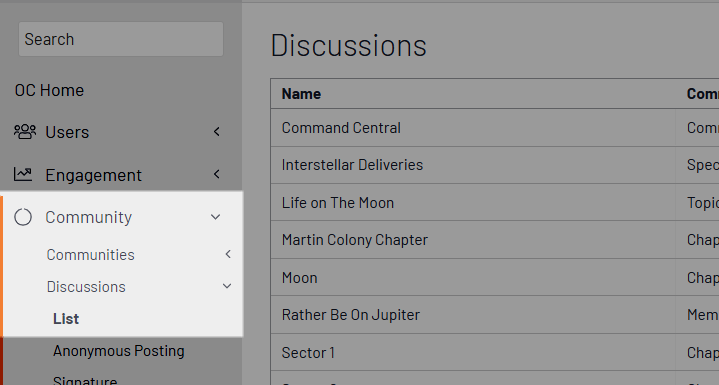 Manage discussion details
The Discussions List makes it easy to view details about all of your Thrive Community's discussions on a single page. Not only can you select a discussion and click View to jump to that community discussion for direct management, but you can see each discussion's name, Community Type, email address, and additional view permission setting in the list.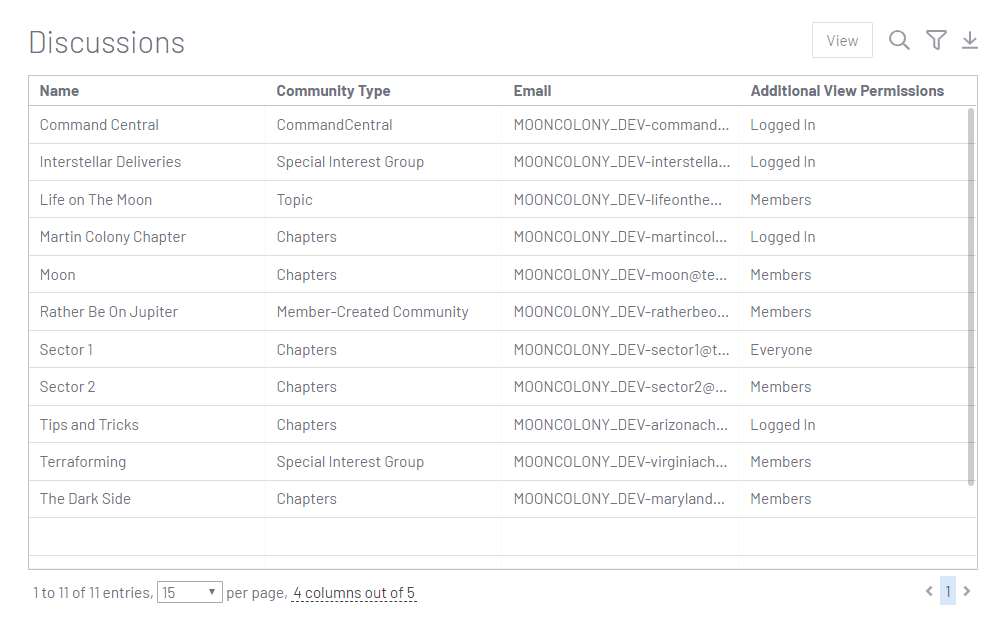 Select a discussion to view more information about it in the Preview Panel, including its total number of threads and moderation status. You can edit details with a dashed underline directly in the Preview Panel, including its:
name,
alternate email address,
default email subject for all outgoing emails, and
additional view permissions.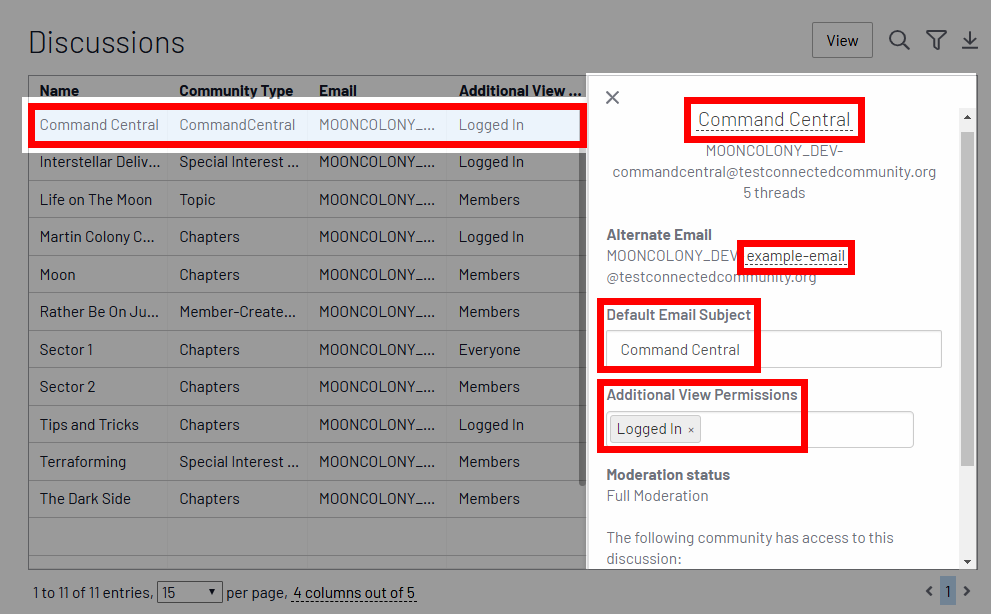 NOTE: A discussion's primary view permission is defined at, and inherited from, its community on the Admin > Community > Communities > List page. Giving a discussion Additional View Permissions enables you to allow additional groups of users to view the discussion.
Alternate Email Addresses
The Alternate Email field in the Preview Panel allows Super Admins to display a different email address to community members. An example of when you may want to use this feature is when the email address that is shared with community members isn't very "pretty" or is a complex configuration of letter, numerals, and characters. In these instances, if desired, Super Admins can change it to something more presentable.
NOTE: When a community member sends a message to either email address, it will post a discussion in the community.
TIP: You can use dashes (-) and underscores (_) in alternate email addresses.
Search and filter discussions
Here at the top right, you can:
Click the magnifying glass icon to expand a search field, allowing you to find specific discussions by name, Community Type, email address, and additional view permissions.
Click the filter icon to filter discussions by Community Type, making it easier to quickly only list specific discussions. A check mark next to the filter icon indicates an active filter. Click the filter icon and click Clear Filter to restore the original list.