For accounts with an integrated AMS/CRM database, there is an additional functionality with the upload process. If any Upload Job is created as OnDemand, then it can also execute at the time of the send; this is called Sync on Send.
Read Only permissions
You must have the Integration permission Read Only to perform Sync on Send. Account administrators can edit user permissions in Settings > Permissions > Permissions by Login.
Enable Sync on Send by default
Sync on Send functionality can be set to be enabled by default for an account. To do this, create a case to request assistance from our Customer Support team.
Enable Sync on Send per message
Create an Upload Job with the frequency OnDemand.
Send a Message to a Group.
Select the Group from the upload job in Step 1.
Click the Group's name.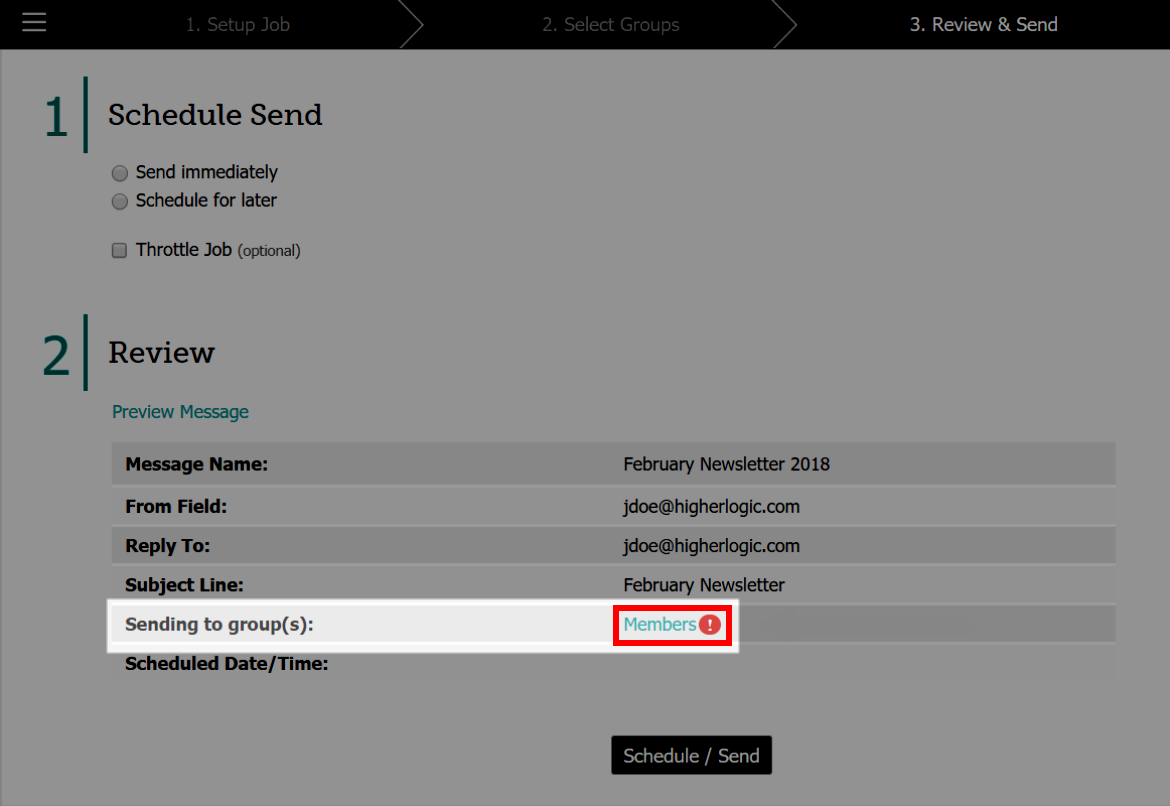 Check the box in the Run Scheduled Upload column.

At the time the message is scheduled to send:
The query will run in the AMS.
The results will upload to Real Magnet.
The message will send.
Troubleshooting
If the Sync On Send job fails to process, the following occurs:
An automated system message is sent to the user login that scheduled the message.
The message sent to that group is canceled.