Sync is the term used to describe the process by which Informz receives information from MemberSuite. The Informz for MemberSuite integration supports two types of syncs:
Retrieving the list of MemberSuite searches.
Retrieving the subscribers from a particular search within MemberSuite.
Events that Trigger a Sync
There are four events that trigger a sync. These occur when a user:
Clicks Refresh Target Group List for a MemberSuite target group.
Clicks Refresh Target Group List on the Bridge Configuration page.
Clicks the Info menu option on the Target Group List page.
Sends a mailing to a MemberSuite target group.
Syncing the List of Searches
Syncing the list of searches retrieves all active public searches from MemberSuite.
In Informz, navigate to Subscribers > Target Groups.
Scroll to the bottom of the page and click Refresh Target Group List.

NOTE: This does NOT update the counts for searches. To update the counts, hover over the Menu icon for a target group and select Info.



Subscribers
Syncs occur for an individual target group. These syncs retrieve all customer records from MemberSuite for that specific search.
Access the Info pop-up for a target group.

Click Resync Now on the Overview tab to resync a target group.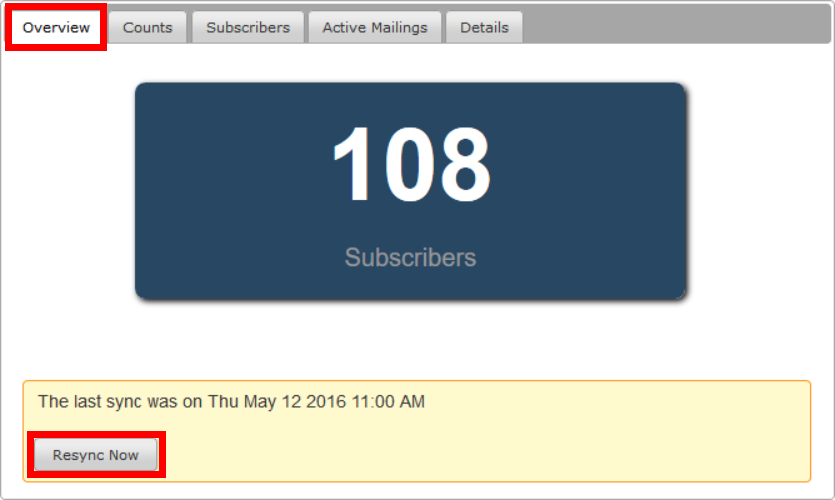 To view a list of subscribers, click the Subscribers tab in the Info pop-up.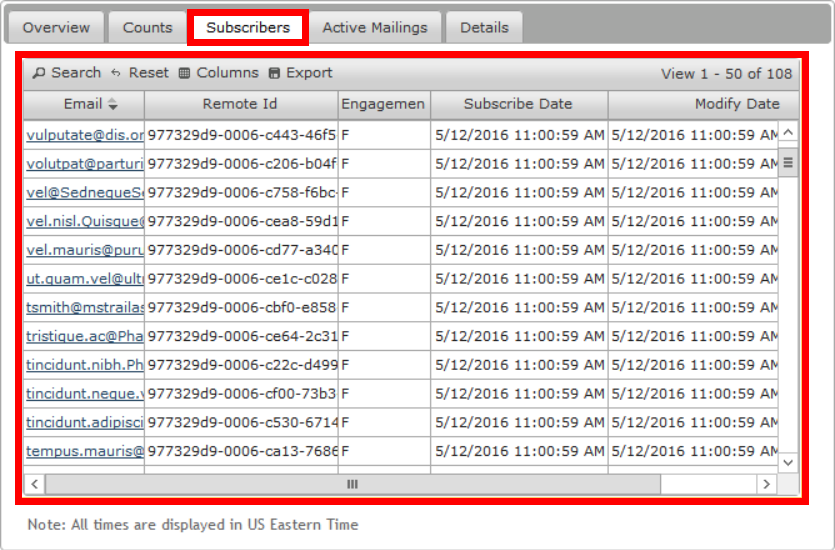 NOTE: The Remote ID (which corresponds directly to the MemberSuite Customer Record ID) can be included as a column in Informz. This is especially useful when trying to ensure that you are working with the correct record in Informz.