Opting out is a way for subscribers to remove themselves from a particular target group. By doing this, they'll no longer receive mailings associated with that particular topic or subscriber preference.
NOTE: Having a good strategy to manage your subscribers' preferences is very important to a successful email marketing strategy. Taking a little extra time to ensure your netFORUM Pro queries appropriately include and exclude preferences creates a much better experience for your subscribers.
netFORUM Pro has an opt-out tracking mechanism called Messaging & Opt-Out Categories. This is used in the Messaging Job Wizard to exclude a set of individuals from a query. Users are able to edit/maintain their own opt-out options by using the E-mail Opt-Out. The individual/subscriber can also access this page when using the Opt-Out/Manage Preferences link within an Informz mailing.
Any changes that the recipient makes to these categories are recorded in netFORUM Pro - this information is not stored in Informz. Therefore, the opt-out group must be included when the messaging job/target group is created in netFORUM Pro.
Add a Message Category
Navigate to Modules > eMarketing > Overview > Setup.
Click the Arrow Button to expand the Messaging & Opt-out Categories heading.

Click ADD on the right side of the Message Category.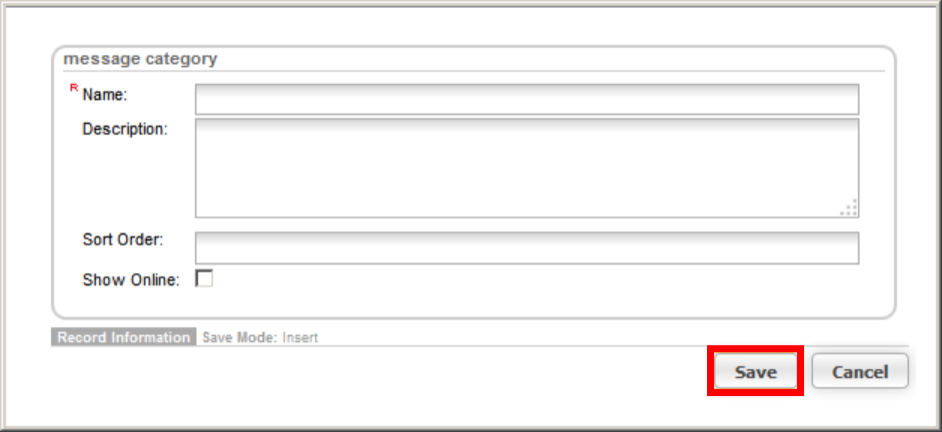 Enter any necessary information, and then click Save to make the message category available.
View the Opt-Out Form
Locate and view an individual record in netFORUM Pro (Modules > CRM > Individuals).
Click the Pencil (Edit) icon and select Edit Email Opt Out.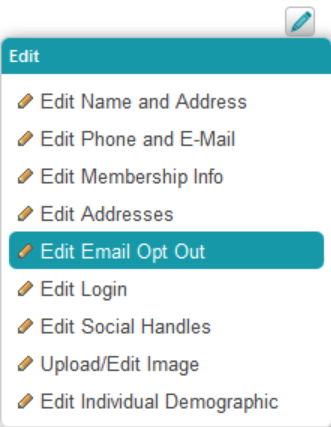 Any unsubscribed categories display with the associated checkboxes checked (unchecked boxes remain subscribed).

The Opt-Out Management Link
When you enter an opt-out link in your mailing template, you access a direct link provided by Abila. To view this link, navigate to Admin > System Settings and scroll to the Opt-Out Management heading. It ultimately provides a preference management form for subscribers to use.