A default profile image automatically displays for users who haven't uploaded a profile picture or when their security permission is set to not show a profile image.
You can manage this site-wide default profile image to control what displays in these instances. There are several default images options to choose from, or you can upload a custom image of your own.
To manage your default image:
In the Admin Toolbar, click Admin.

Navigate to Users > Profile > Profile Image Default.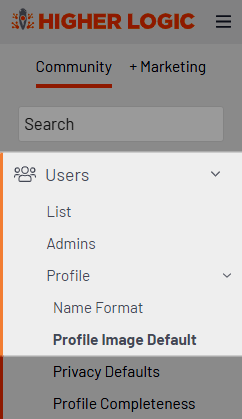 Manage your default profile image
Upon accessing the page, the preloaded profile images display.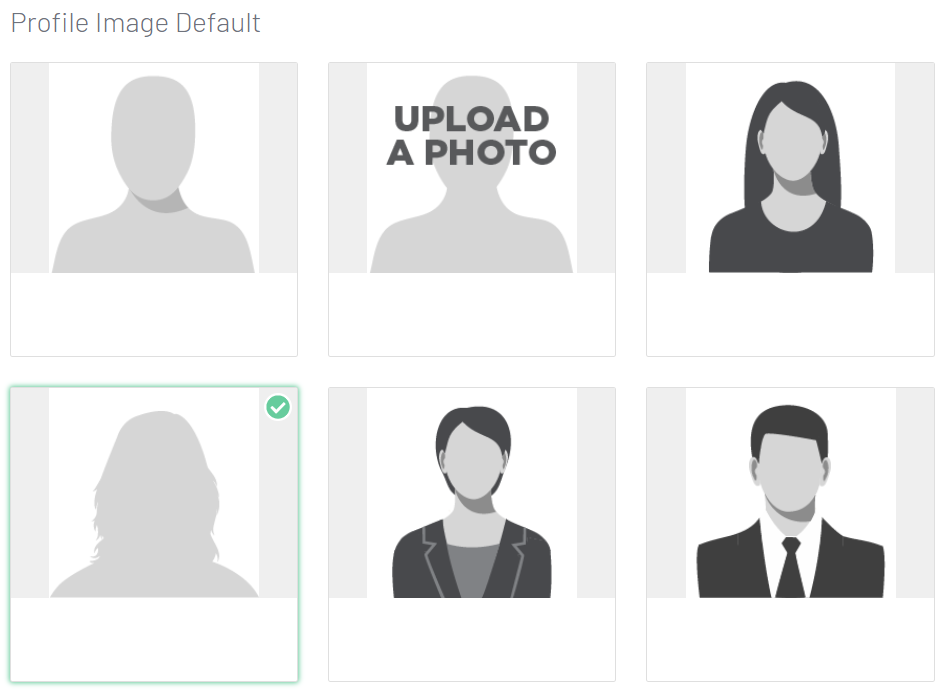 NOTE: The "UPLOAD A PHOTO" image is only a reminder for users. They cannot click it to upload a photo.
The green check mark indicates which image is your current default profile image.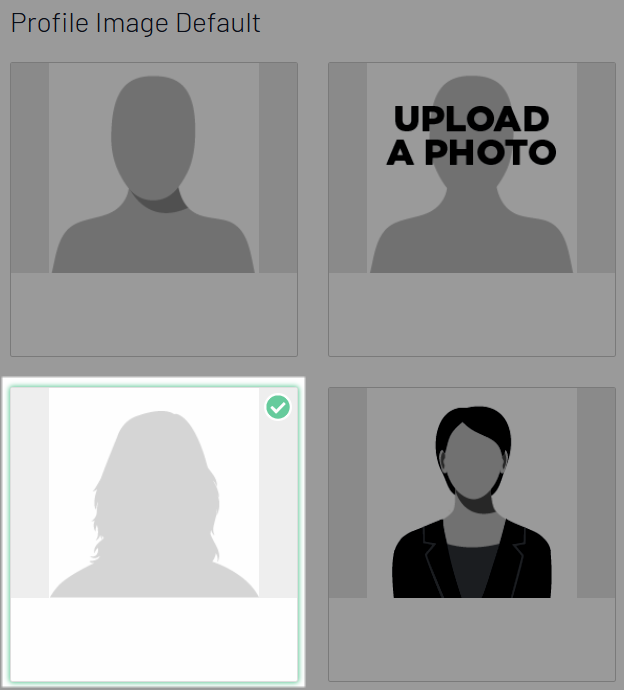 To select a different image (preloaded or custom) as the default, simply click it. The green check mark should now be in the upper right corner of the selected image.
Initials avatars
The default profile image selector also has two avatars that will display users' initials.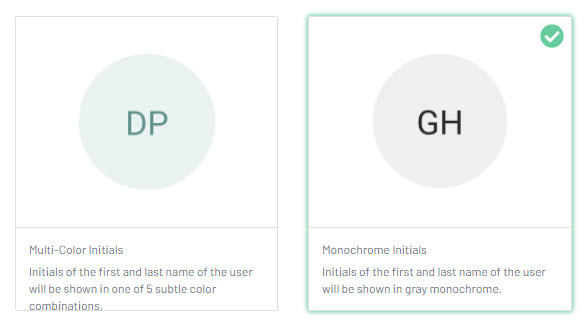 You can choose to display these initials in one of two ways:
NOTE: The multi-color option displays the initials avatar in one of five colors: blue, purple, pink, orange, and green. To keep things fresh, and to prevent users from being permanently assigned a color they may not like, the system randomly changes a user's color each time a page is loaded.
NOTE: If a user hasn't provided their last name, the system will automatically center the first initial.
Upload a custom image
You can upload a custom image if you prefer not to use one of the preloaded images or initials avatar options as the default. Custom images can be uploaded from your device, an external drive, or from a link.
NOTE: Only one custom image can be added to this image repository.
To upload an image:
Click Upload on the custom image placeholder.
Navigate to the image and select it to add it to the repository.
The Upload button gets renamed to Update.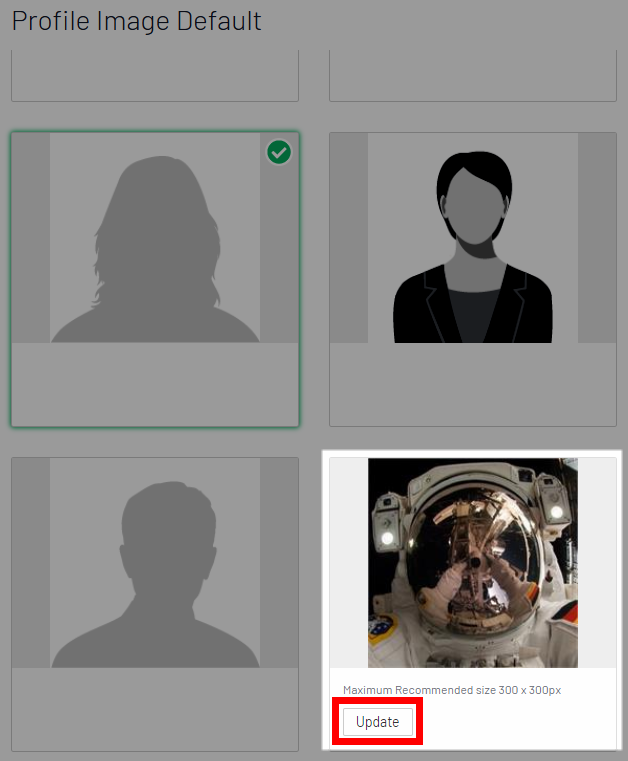 You can now set your custom image as the default.
NOTE: To replace the existing custom image, click Update and repeat the upload process.
Custom image size
The recommended maximum image size is 200 x 200 pixels. If your image is larger, it will be automatically re-sized to this and may not display as you intend.
TIP: Re-size your image before uploading.