Large events with one or more sessions generally have various types of presenter roles, like keynote speaker, speaker, moderator, etc. Event Manager enables you to create the specific roles your event(s) require and assign them to presenters for specific event sessions.
EXAMPLE: When managing an event's sessions, you'll be able to assign each role listed on this page: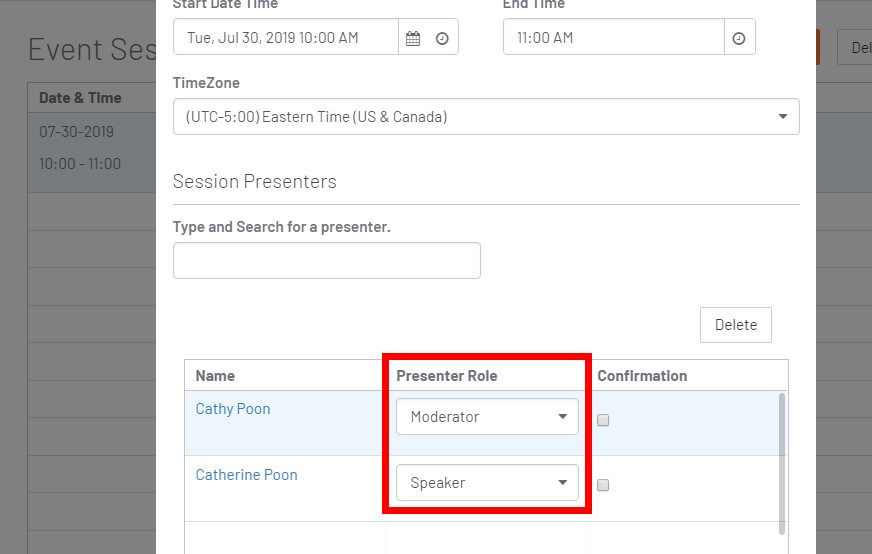 Several default roles are available, but before creating sessions for your events you should evaluate them and decide if any additional roles are needed.
To manage your Presenter Roles:
In the Admin Toolbar, click Admin.

Navigate to Events > Presenter Roles.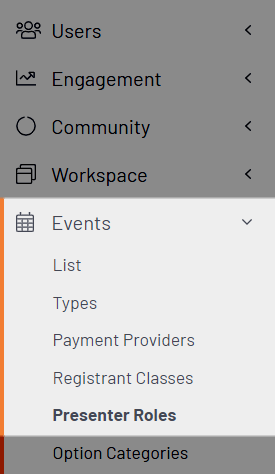 Create a Presenter Role
Each role listed on this page will be assignable to a presenter during session creation. To create a role:
Click Create.
Enter a name in the resulting dialog.
Click Save.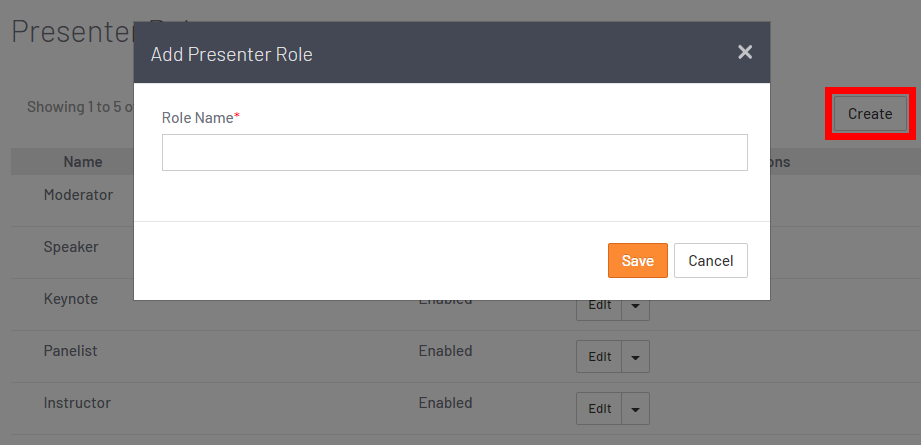 Manage Your Presenter Roles
All of the default roles are listed on this page, along with any that have been created.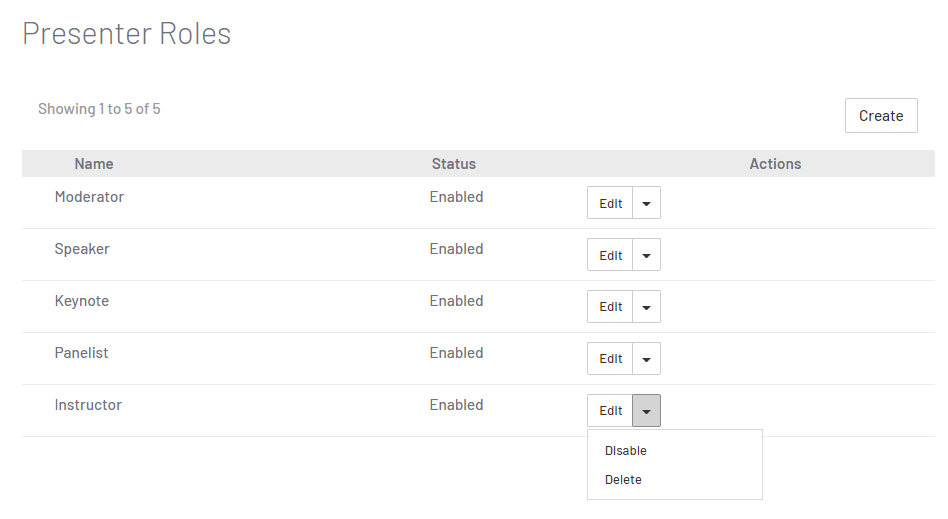 Click an Edit button to rename the Role.
Select Disable from the Actions menu to temporarily prevent a role from being assigned.
To permanently remove a role, select Delete from its Actions menu.
NOTE: You cannot delete default roles.