Organization's licensing Group Manager can set up a customizable dashboard for each community to track the metrics most important to them, helping your organization measure a community's success over time.
Dashboard customization
Most dashboard customization require assistance. This is why, generally, community dashboards are set up by Higher Logic during implementation or when the Group Manager module is licensed.
With that said, a dashboard can be customized with the following five widgets:
Bar Graph (Higher Logic only)
Gauge Graph (Higher Logic only)
Line Graph (Higher Logic only)
Pie Graph
Rank Block (Higher Logic only)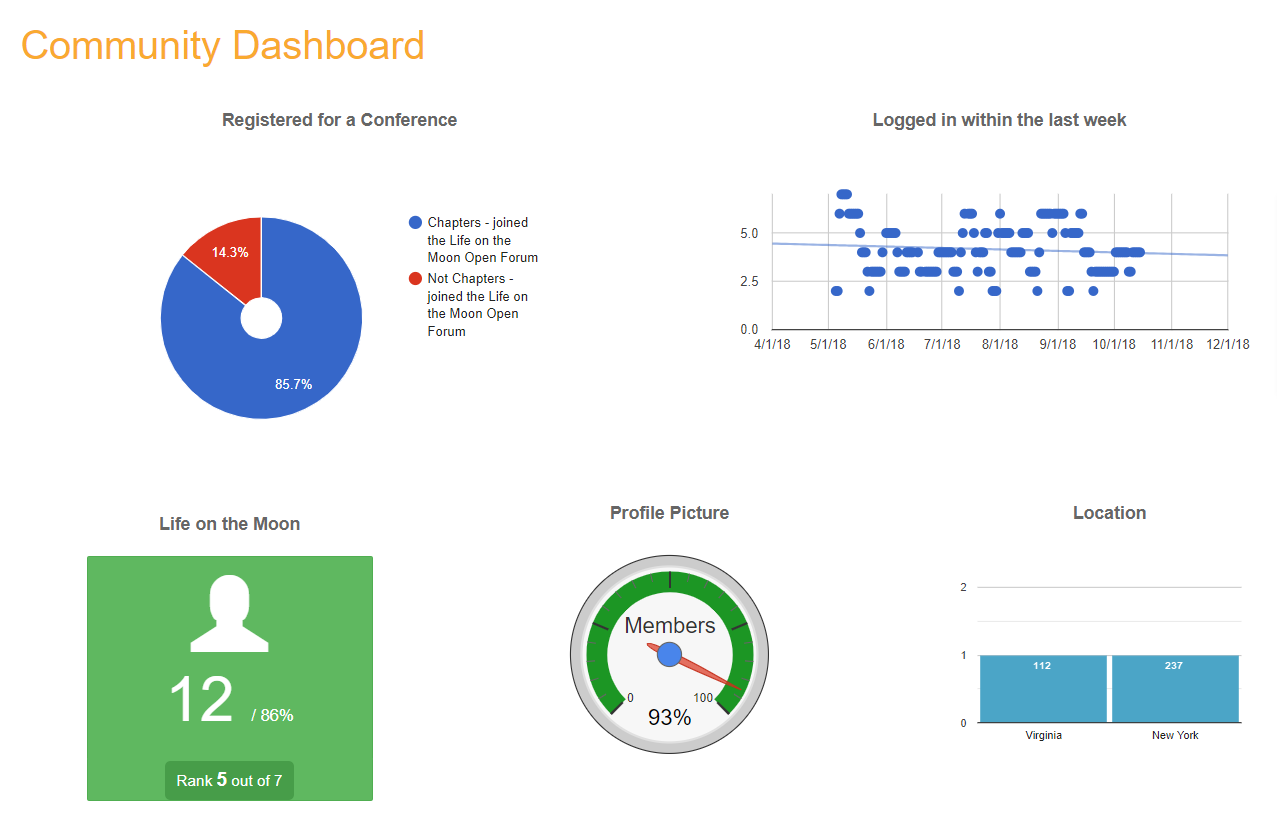 As indicated above, only Higher Logic admins can add four of the five widgets, leaving the Pie Graph as the only widget Super Admins can add.
NOTE: For help customizing a community dashboard, create a case.
Community leaderboards
This feature is an extension of the Dashboard Rank Block widget, which shows a community's rank compared to similar communities. In the picture below, for example, the Rank Block shows that the Florida Chapter is ranked 11 out of the 11 Chapter communities for the number of community members who have a profile picture: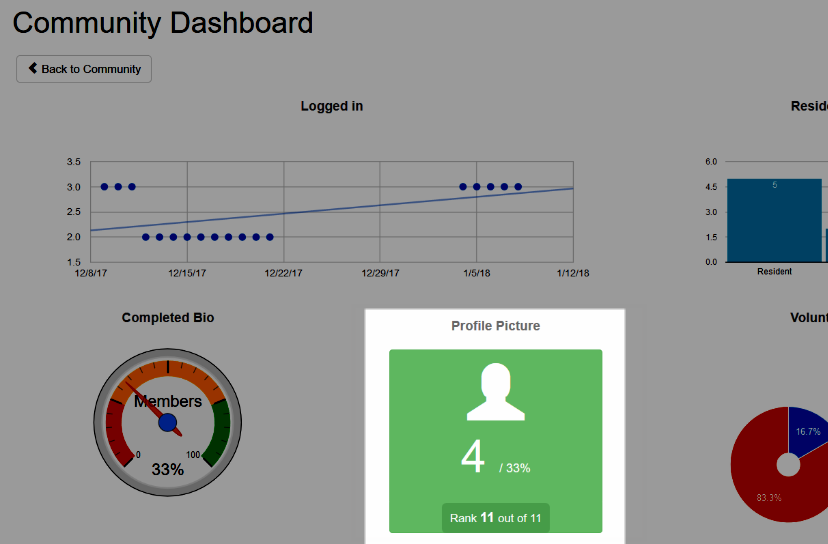 You can click the Rank Block to view the Community Leaderboard, which will help you understand why a community received their rank compared to their peers. In this example, the Florida Chapter has the lowest percent of community members with a profile picture: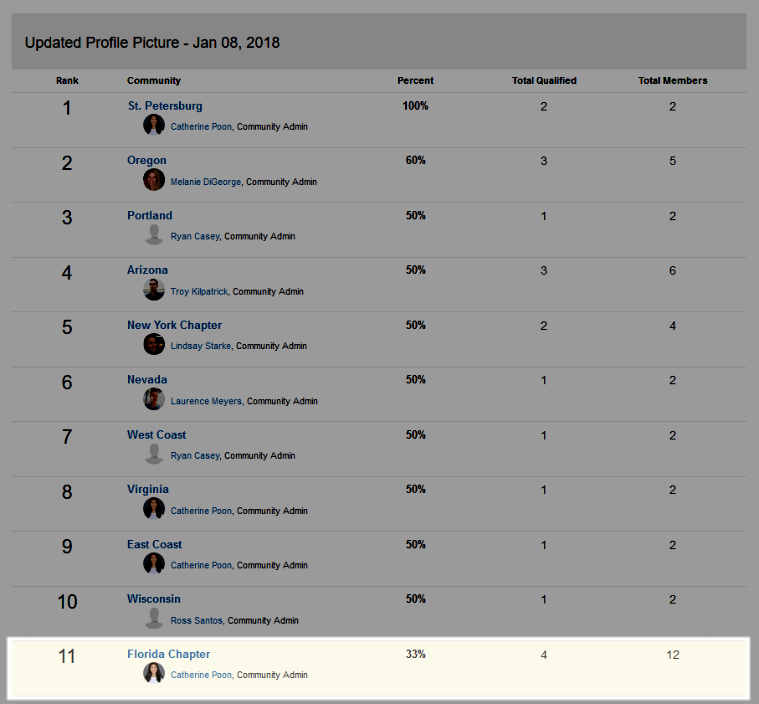 Community representatives
On the Community Leaderboard page, you'll notice that each community has a "representative" that helps put a "face to a community" – in hopes of sparking a sense of friendly competition among communities.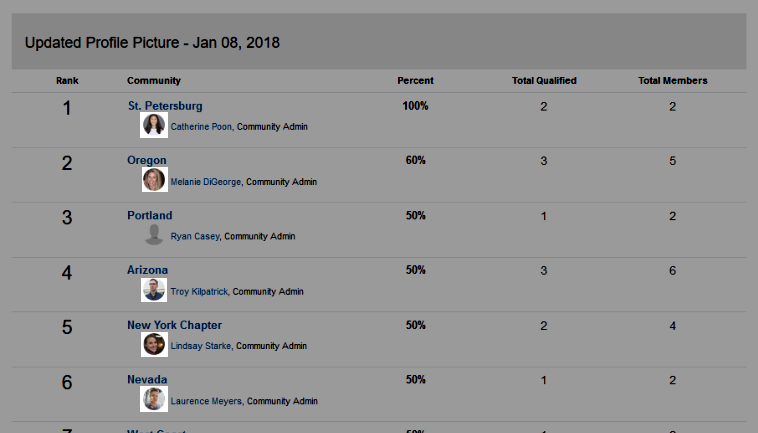 Super Admins can decide which Community Role should be considered the representative for each Community Type.
EXAMPLE: For Chapter communities, the Regional Director may be the community representative, whereas Committees may want their Chair to be the representative.
How do I select the Community Role for a Community Type?
Access the Admin interface.
Navigate to Community > Communities > Types.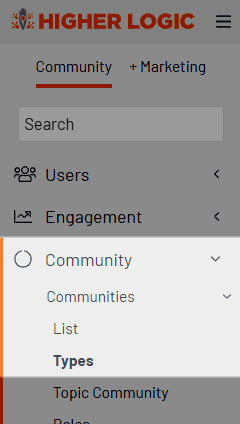 Select a Community Type and click Edit.

Scroll down to the Emails section and select the role from the Community Representative Role menu.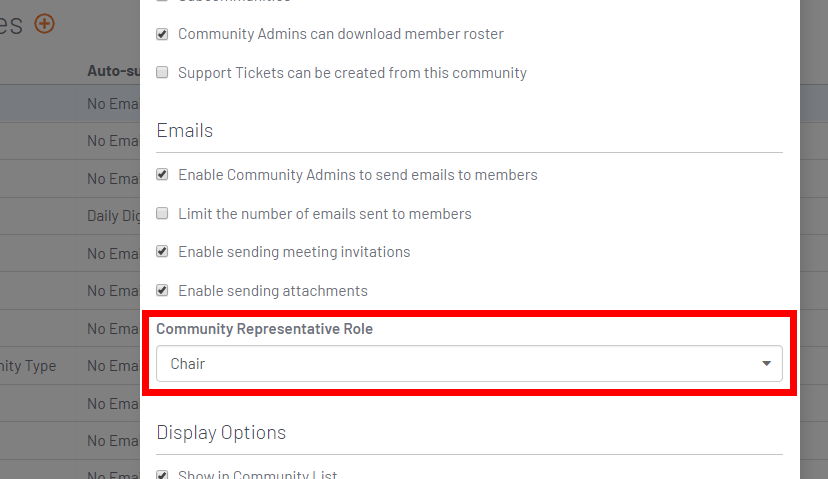 Click Save at the bottom of the dialog.
Community Performance email
This feature gives Super Admins an additional way to notify Community Admins about their community through automated emails. This is accomplished by configuring the Send Community Performance Email to automation rule. See Create & Manage Automation Rules to learn how to access and create automation rules.
Because the Community Dashboard is located on your community site, it requires Community Admins to log in to the site and navigate to it to view the statistics. If desired, Super Admins can set up an automated email daily, weekly, monthly or annually with a community's important key performance indicators (KPI) compared to the last time the admin received the email.
EXAMPLE: You could configure a weekly Community Performance email to all Chapter Community Admins that shows an increase/decrease in how many community members have a profile, opted into the Volunteer pool, and registered for the Annual Conference compared to a week ago: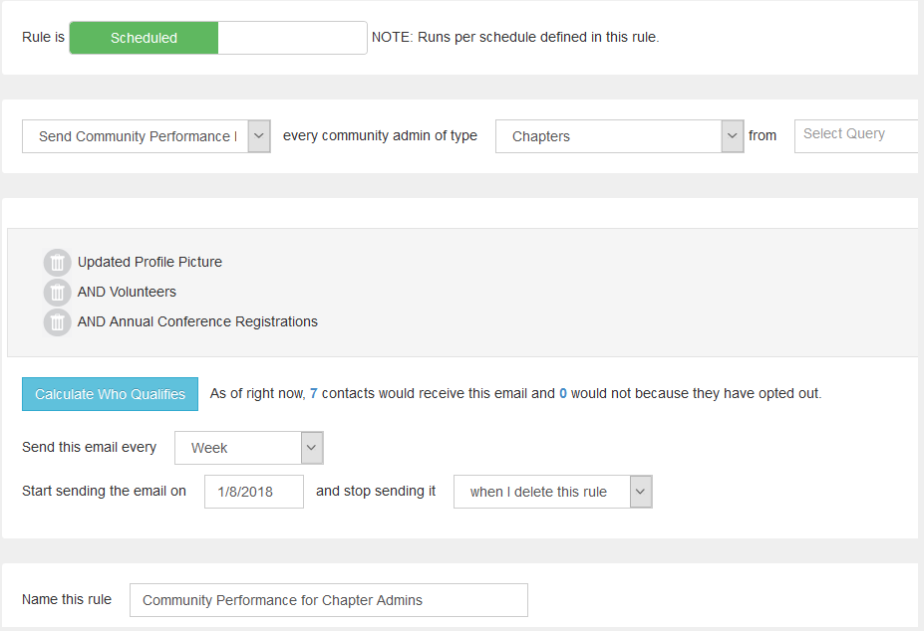 On a weekly basis, an email will be sent to the Community Admins providing a snap-shot of how their community is performing according to the criteria set forth in the automation rule: