While users can delete their own ideas, only Super Admins can delete those submitted by other users:
From the Ideation Home page, click an idea's name to access its details page.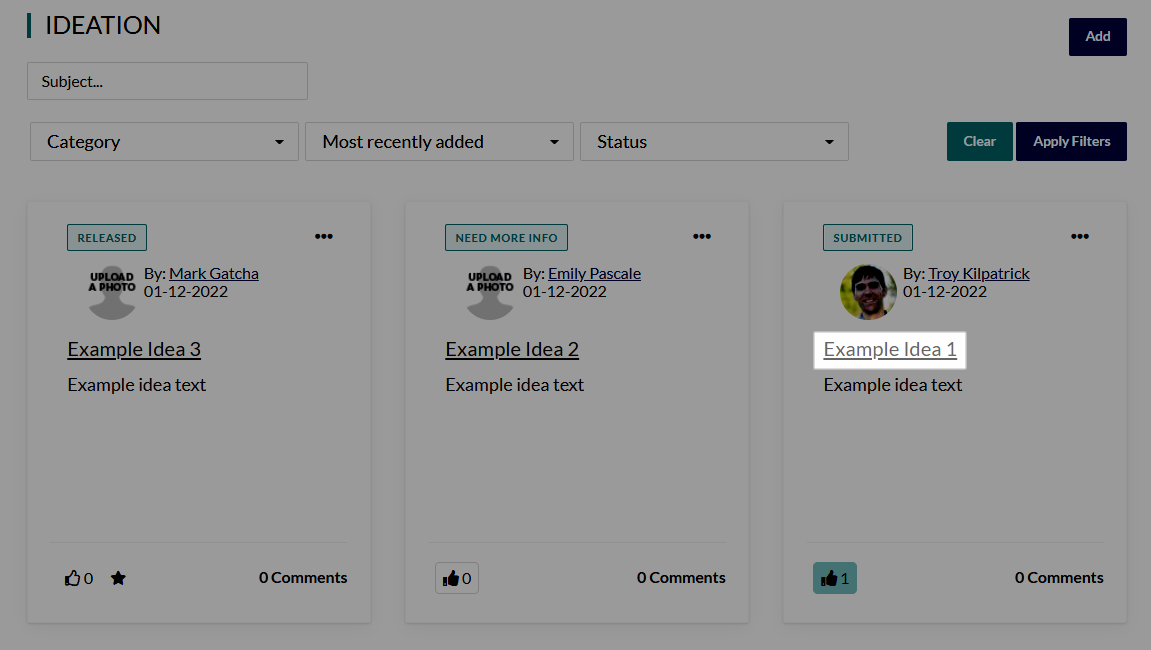 Select Delete from the actions menu.
In the pop-up, decide whether you want to notify the idea submitter about the deletion.
Click Delete Idea to permanently remove it and any associated comments.