When creating a message, you may want to direct your Contacts directly to a specific section of the message, using a Table of Contents. This functionality in HTML is known as anchor tags (or anchor links).
NOTE: Anchor tags are not supported in all desktop and mobile email clients.
Step 1 - Create an anchor
While editing a message in the Message Designer:
Click to place your cursor at the start of the targeted line of text (the anchor).
Click the Anchor button in the toolbar.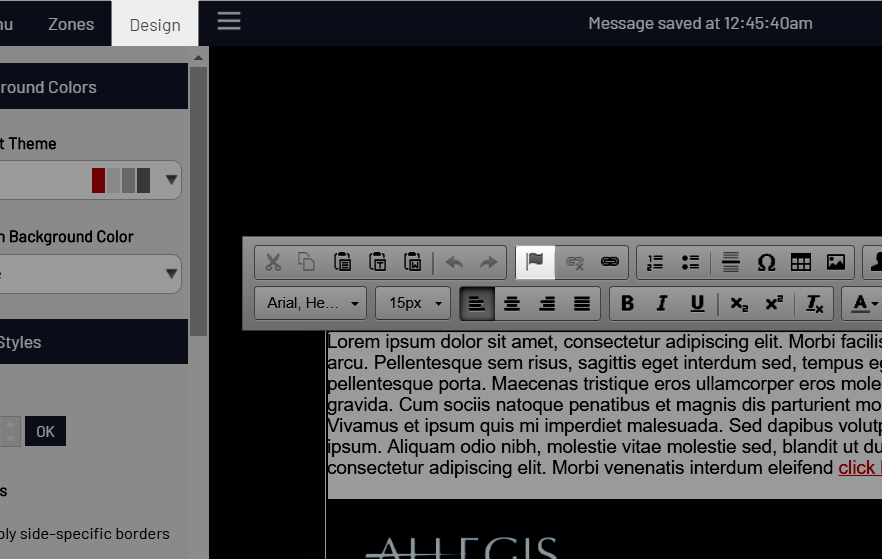 Specify a name for the anchor in the resulting pop-up.
NOTE: Do not use spaces in the anchor name; it must be an unbroken text string.
Click OK.
Step 2 - Hyperlink to an anchor
In your message:
Highlight the line of text or the image that will serve as the hyperlink.
Click Insert link in the toolbar.
Under Link Type, select Anchor Tag.
Select the anchor you created earlier.
Click OK.