It's easy to see how our audience is interacting with our mailings as a whole when we view our Mailing Activity Reports, but how do we look at the reports for our individual subscribers? Your account includes the Individual Subscriber Report that provides a different set of insights about your audience.
NOTE: The terms "contact" and "subscriber" are synonymous.
Access and view the report
Navigate to Contacts > Search.
On this page, your list of contacts is presented in the table. You can either locate a contact by finding them in the list or searching for them.
Once you've located the contact, hover over their dropdown and select Details & History.
Use the tabs to view specific/categorized data.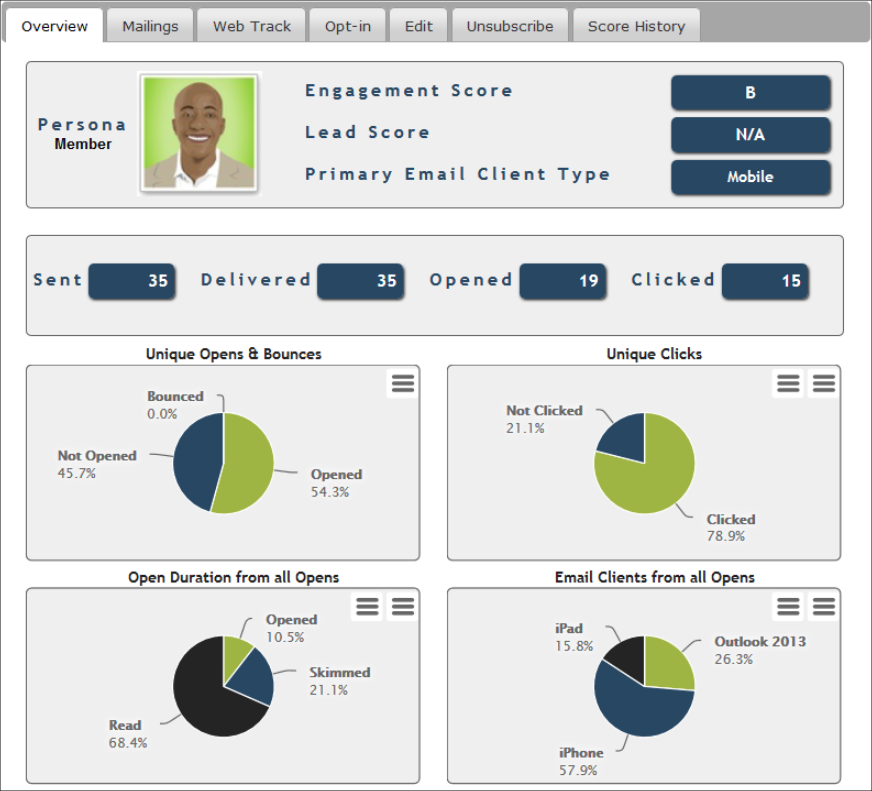 NOTE: This report is also available by clicking on a hyperlinked email address for a subscriber.