Interest fields enable you to organize subscribers into groups (e.g., to denote subscription preferences). They are found on a subscription management web form that allows them to opt in to or opt out of (depending on how the form is designed) your organization's various email communications.
Interests are also useful for creating specific mailing groups for other items as well, such as people to invite to an event, people that purchased a product, or perhaps people in your association with a certain status or title (e.g., executives).
One special quality of an interest is that a corresponding Target Group is automatically created along with it. This makes it easy to use the interest as the basis for a target group in a mailing. Regardless of what you're trying to group, an interest is a great way to do it!
Create an Interest Field
Navigate to Subscribers > Profile Fields.
Click Create at the top left.
Select Interest from the menu.
Click Create.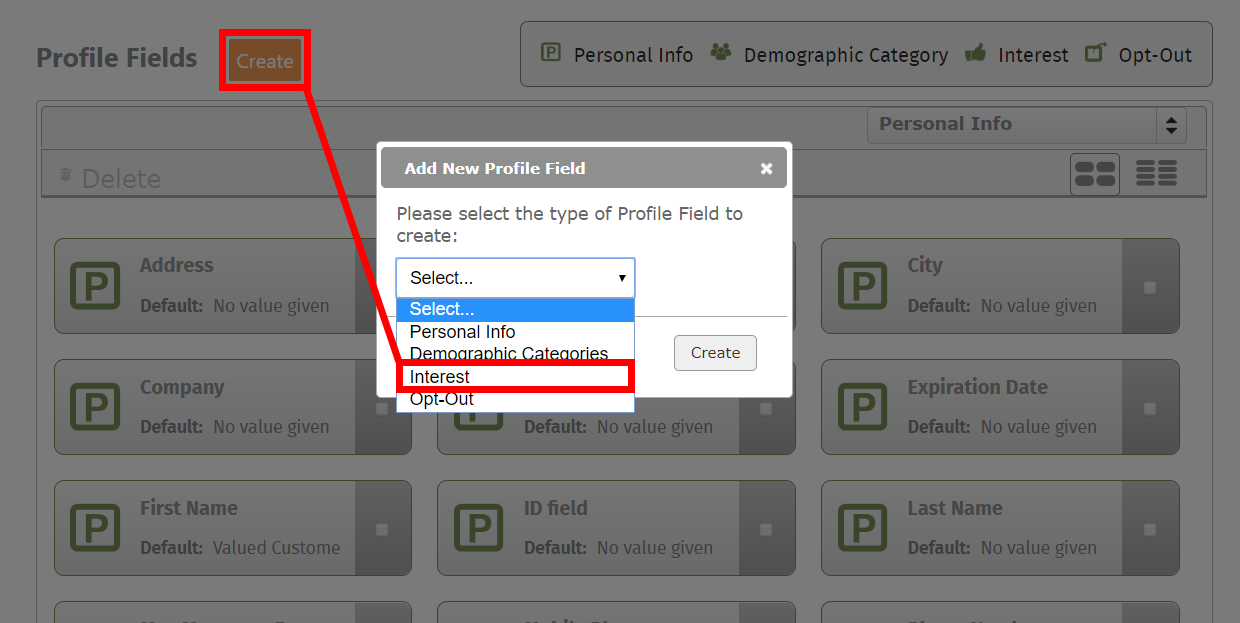 Complete the form to configure your field.
Options
| Field | Description |
| --- | --- |
| Name | Give your interest a descriptive name so its purpose is easily understood. |
| Target Group Folder | Select a target group folder in which to store the interest. You can select from any available folders or click Edit to create one. |
| Description | You can provide a description to give more context and purpose to the interest. |
Click Save to create your new interest.