You can use Web Tracking with both Higher Logic Thrive Marketing Professional (Thrive Marketing Professional) and Google Tag Manager. These steps allow you to start collecting page views in your brand.
Locate the basic tracking code in the Thrive Marketing Professional brand (the brand that uses Web Tracking).
Log in to Google Tag Manager and click Custom HTML Tag to create a new tag.
Name the tag and paste in the proper tracking code.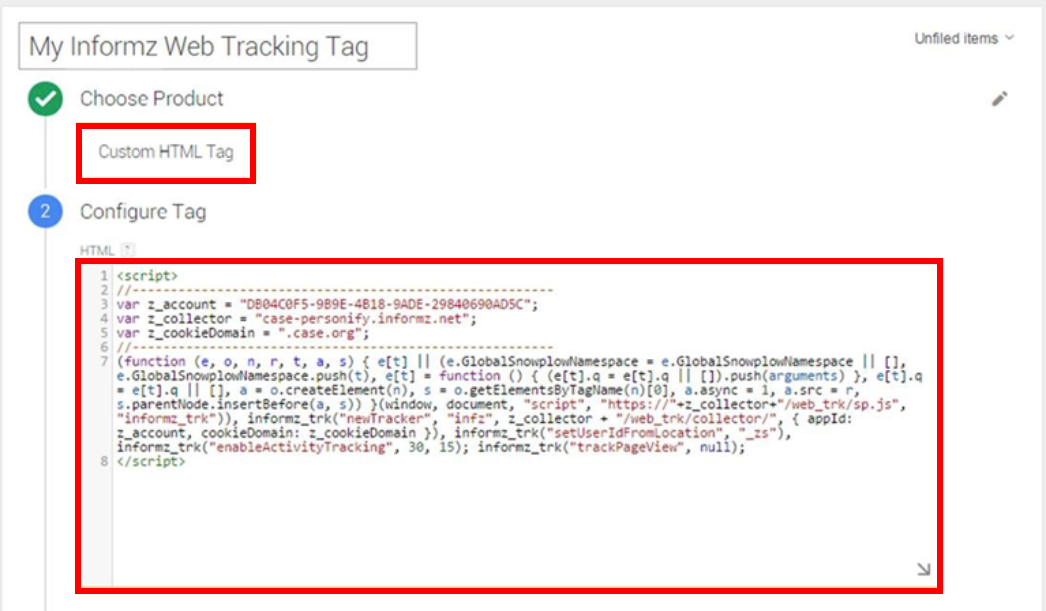 Click All Pages to configure the tag to fire on all pages.
Click Create Tag.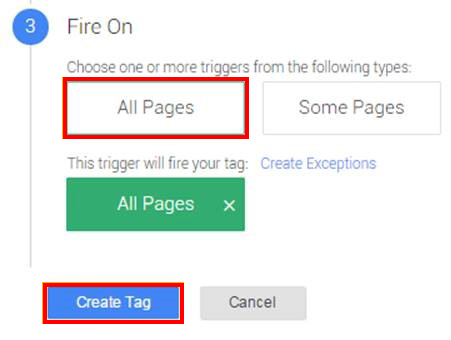 Click the Publish menu in the top right corner of the tag editor. Click Publish to finish.