Vimeo is a commonly-used video upload site. But did you know that you can use Web Tracking to determine if someone has played an embedded Vimeo video on your Higher Logic site?
NOTE: To complete this task, you'll need the ability to make changes to your Higher Logic site.
To track plays of embedded Vimeo videos:
Most Vimeo videos are embedded using iFrames. To track your video views, you'll first need the Vimeo iFrame code (you can find this when you share a Vimeo video).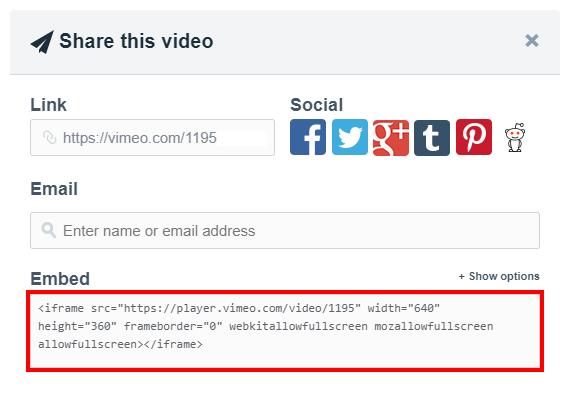 Now, you need to add the normal Higher Logic Thrive Marketing Professional (Thrive Marketing Professional) Web Tracking Code to the bottom of the web page containing the embedded video.
Next, add the following script (change the text in square brackets to match your Video Name): Click to view the Vimeo Tracking Code.
Now, you'll see interaction data related to video plays in your Web Tracking Report.