Bookmarks allow readers to navigate or "jump" from one part of a mailing to another with the click of a button.
When readers click a bookmark hyperlink, the mailing automatically navigates the reader to the corresponding section of the mailing. For example, the mailing below uses a sidebar with bookmark hyperlinks.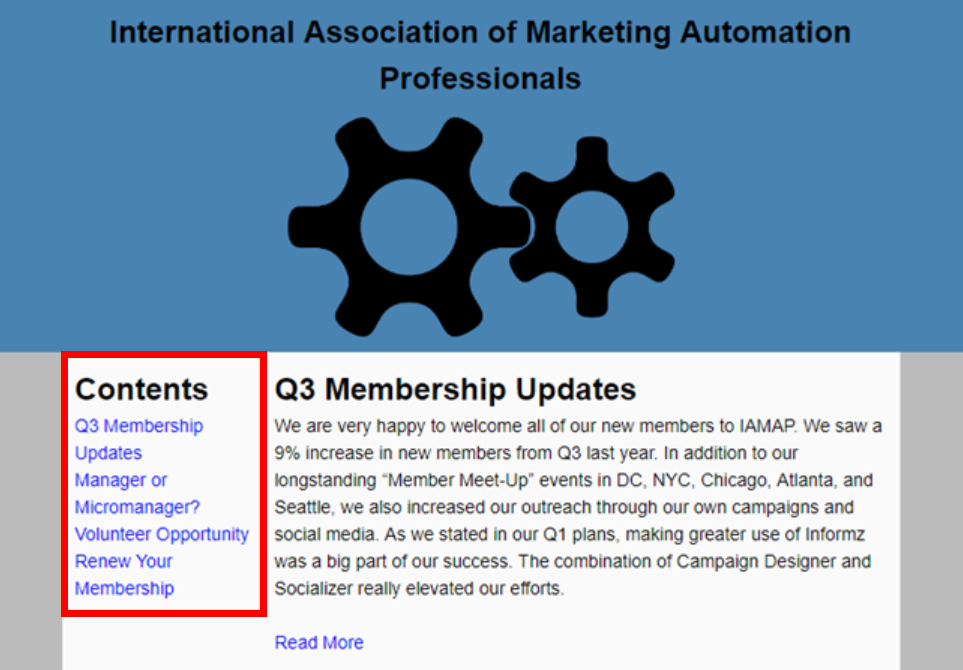 Add a Bookmark in Mailing Designer 2
Open a mailing in MD2. Then, click Add Story.
After adding a story, you can name it in the Properties panel. Communications Professional adds a corresponding bookmark for that story.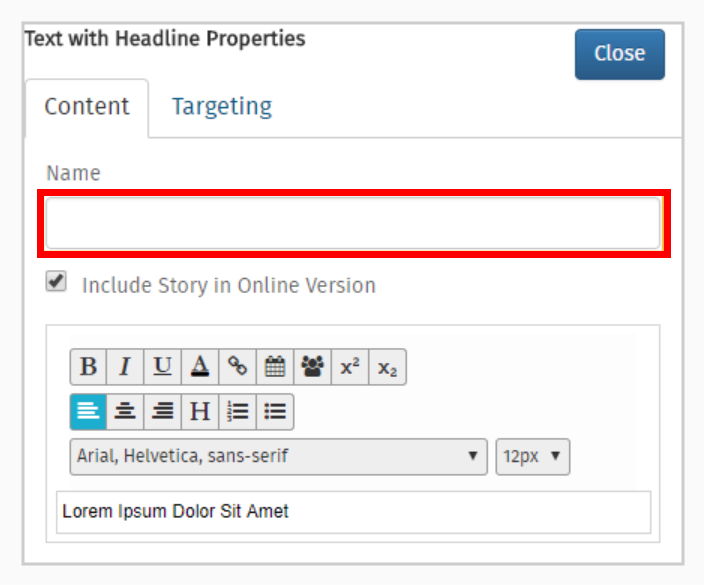 As above, when you add a hyperlink, there is an option for bookmarks. Click the Bookmark dropdown list to select your desired bookmark (only stories with names appear in this list).
Click Insert Hyperlink to finish.