Bookmarks allow readers to navigate or "jump" from one part of a message to another with the click of a button. This is especially helpful if your message contains a lot of content or specific content sections, like in a digest or newsletter.
For example, the message below uses a sidebar with bookmark hyperlinks.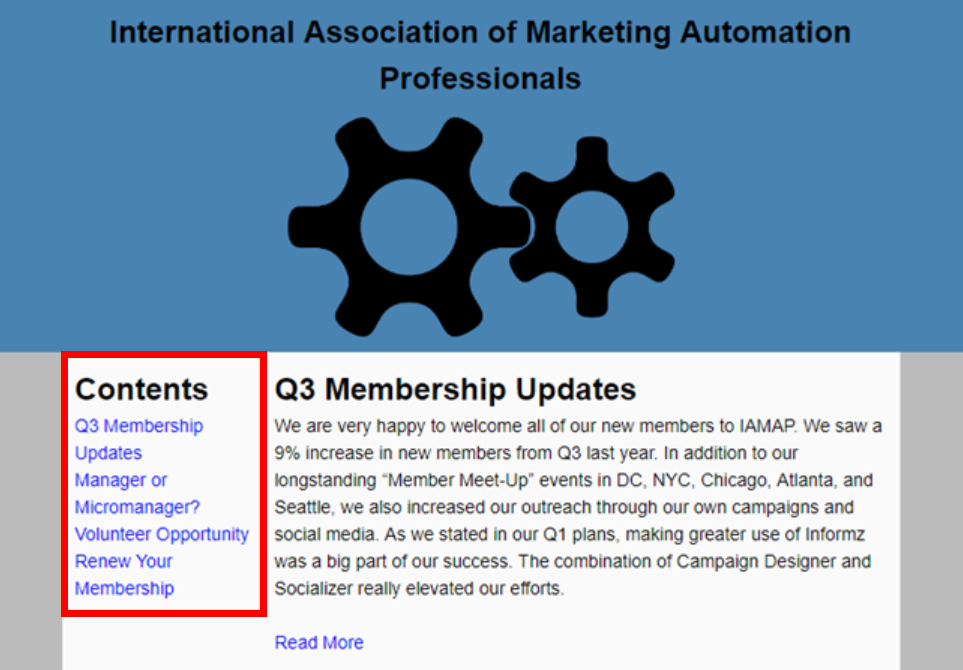 Add a Bookmark in Message Designer 2
Open a message in MD2. Then, add or edit a story.
In the Properties panel, give it a name. After doing so, Higher Logic Thrive Marketing Professional (Thrive Marketing Professional) automatically adds a corresponding bookmark for that story.
Repeat this for all stories you'd like to bookmark in your message.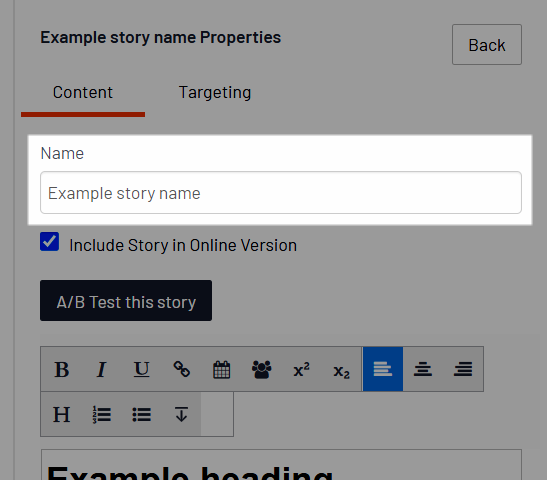 In the desired location of your message (generally at the top of a message or the side of a two-column section), enter the text for your bookmarks.
Highlight the text for one of your bookmarks and then click the Insert/Edit Hyperlink button in the editor toolbar.
Click the hyperlink dropdown and select Bookmark.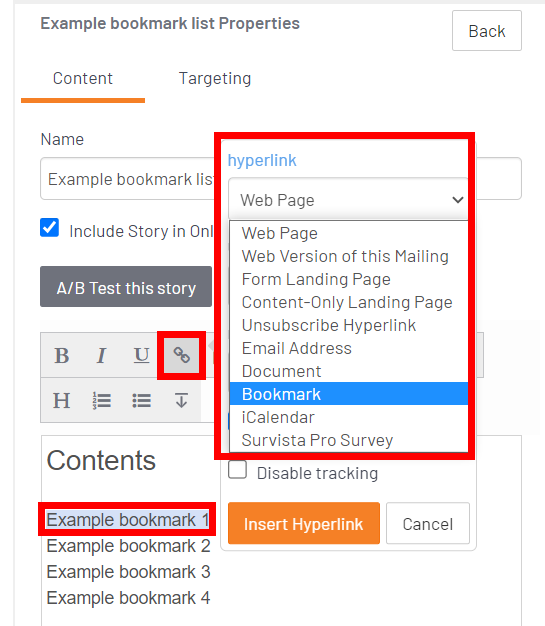 You can then select one of your bookmarks in the resulting dropdown (this menu lists all stories that have been given a name).
Click Insert Hyperlink.
Repeat steps 4–7 for any remaining bookmarks.