It probably comes as no surprise that graphics, pictures, and other images help you tell your organization's story. In Template Designer, it's easy to add images to your template.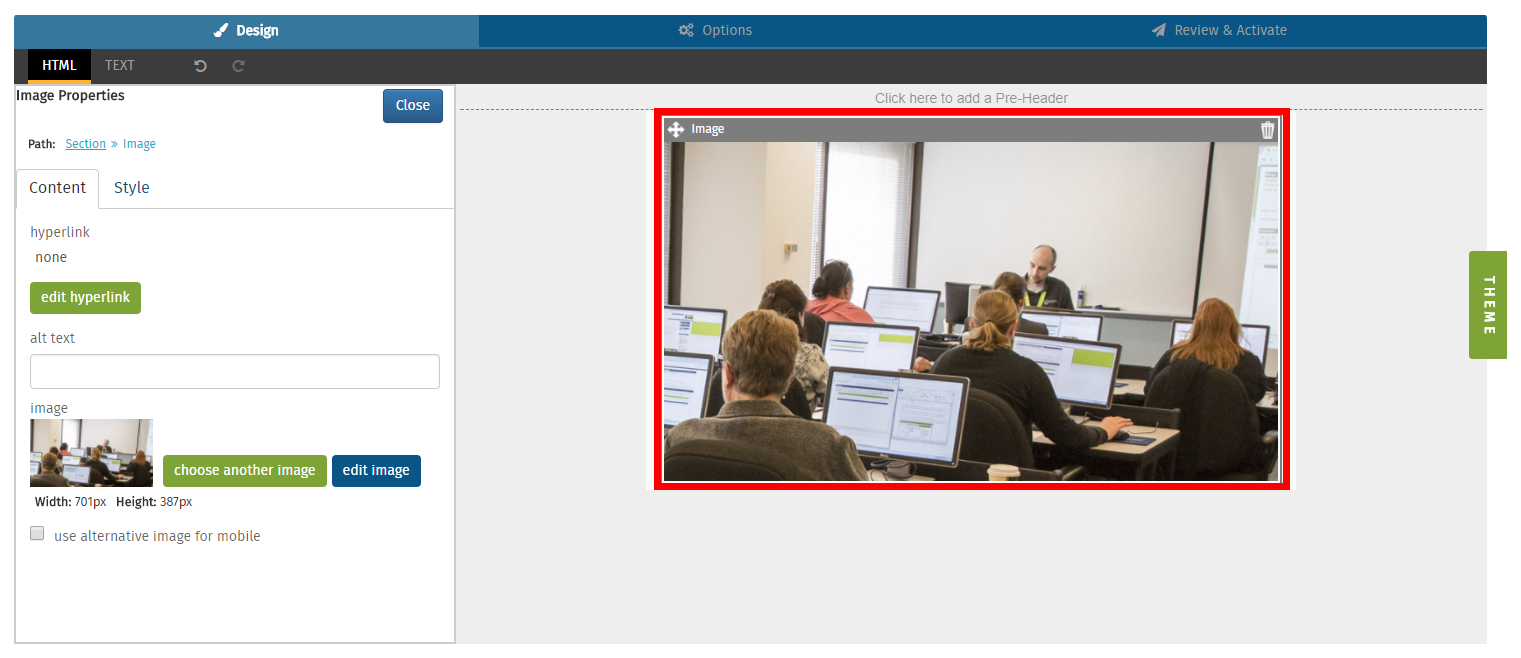 Adding Images
As with all Template Designer layouts, you can drag and drop image layouts onto the canvas. Simply click-and-hold the layout you wish to add, drag your cursor to your desired location, and release.
When you release, your layout becomes part of the template and is ready for editing.
Image Properties
Images use the Image/Logo Properties editor. This editor is explained in the Image/Logo Properties Editor article.
NOTE: If your image gallery contains many files, it may take a moment to load.