After you've created and scheduled the Automation Rules that are important to your organization/community, you'll likely want to know whether they're achieving the intended goals. Fortunately, two Automation Rule reports are available, each allowing you to quantitatively measure the impact your rules are having:
The Converted report lists each email rule run within the defined date range, showing for each the number of contacts who've made relevant changes to their record/profile since receiving a rule's email. This report requires Conversion rules in order to provide measurable data. So, if you're using any of the rules that came provisioned with your site, you'll want to schedule its associated Conversion Rule; for any new email rules you've created, be sure to create and schedule an associated Conversion Rule (select the Mark as Converted category when creating a rule).

Refer to the Create Automation Rules > Step 3 - Monitor Your Rule's Effectiveness section of Manage Automation Rules to learn how to create a Conversion Rule.
Converted Example

The Rule History report lists each instance a rule was run within the defined date range, showing the number of contacts affected for each. Each instance includes a link you can click to view details about the affected users.
Rule History Example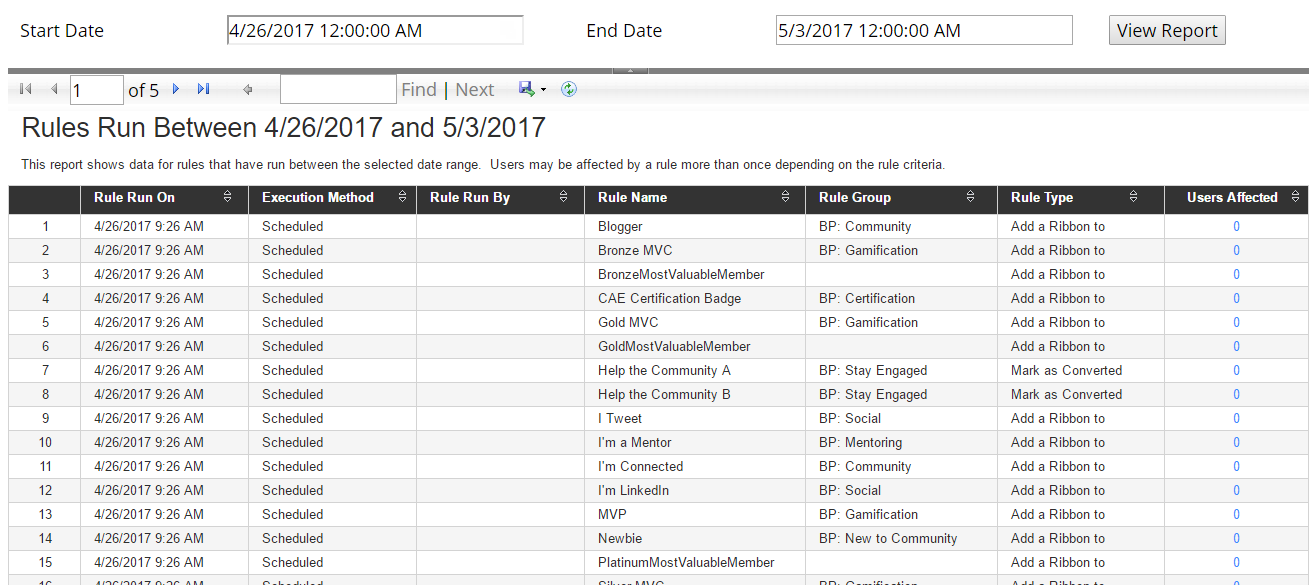 To access these reports
In the Admin Toolbar, click Admin.

Navigate to Automation > Reports.
Click View Report to see the respective reports.