The pages in this area of your profile make it easy for you to view and access every piece of content you've contributed across your community.

Summary
While this page provides a breakdown of your earned achievements and points, the centerpiece is a graph providing a breakdown of all the content you've contributed, color-coded by type. You can click the graph and its index to see the associated content, as shown below, and links are included allowing you to access it, making this page the perfect jumping off point to access any piece of content you've created at any point throughout your membership.
NOTE: This page is only available to logged-in users viewing their own profile.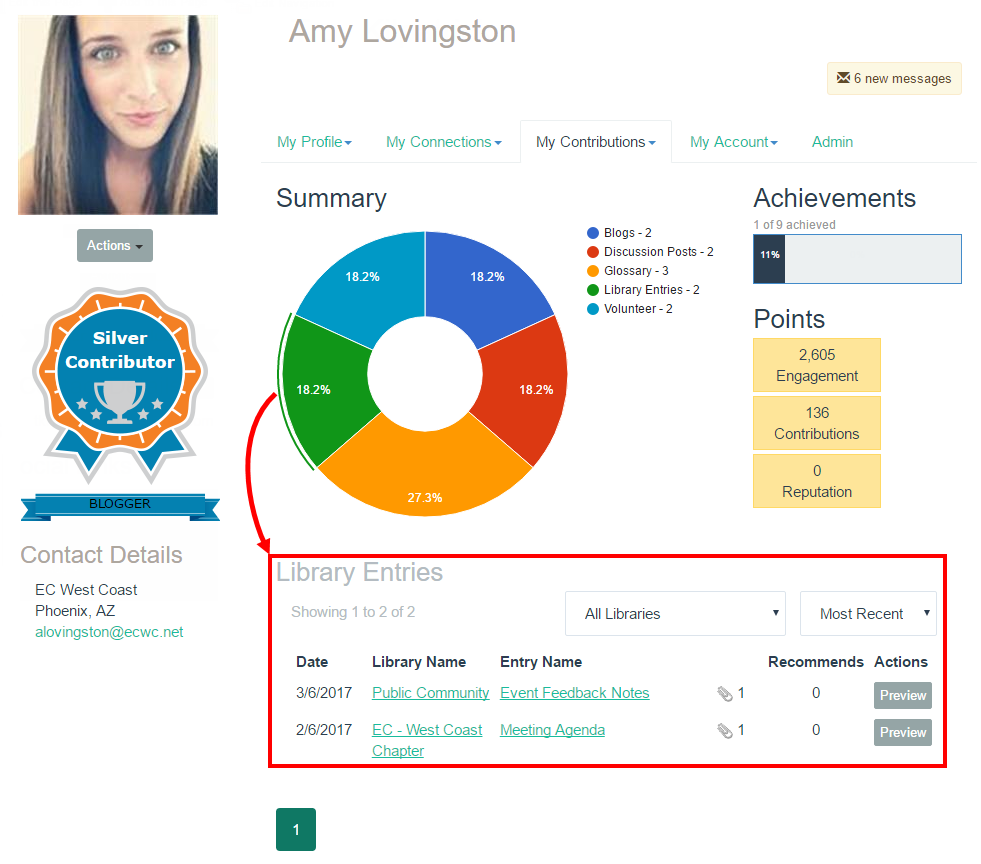 Achievements
This page lists your earned Badges and Ribbons to you and others who visit your profile. In essence, it's a "trophy case" for those who engage in gamification, and helps to promote additional incentive to continue contributing by also showing Badges and Ribbons you've not yet earned.
NOTE: Badges and Ribbons you've not yet achieved are opaque, and can be hovered over to view their requirements for earning them.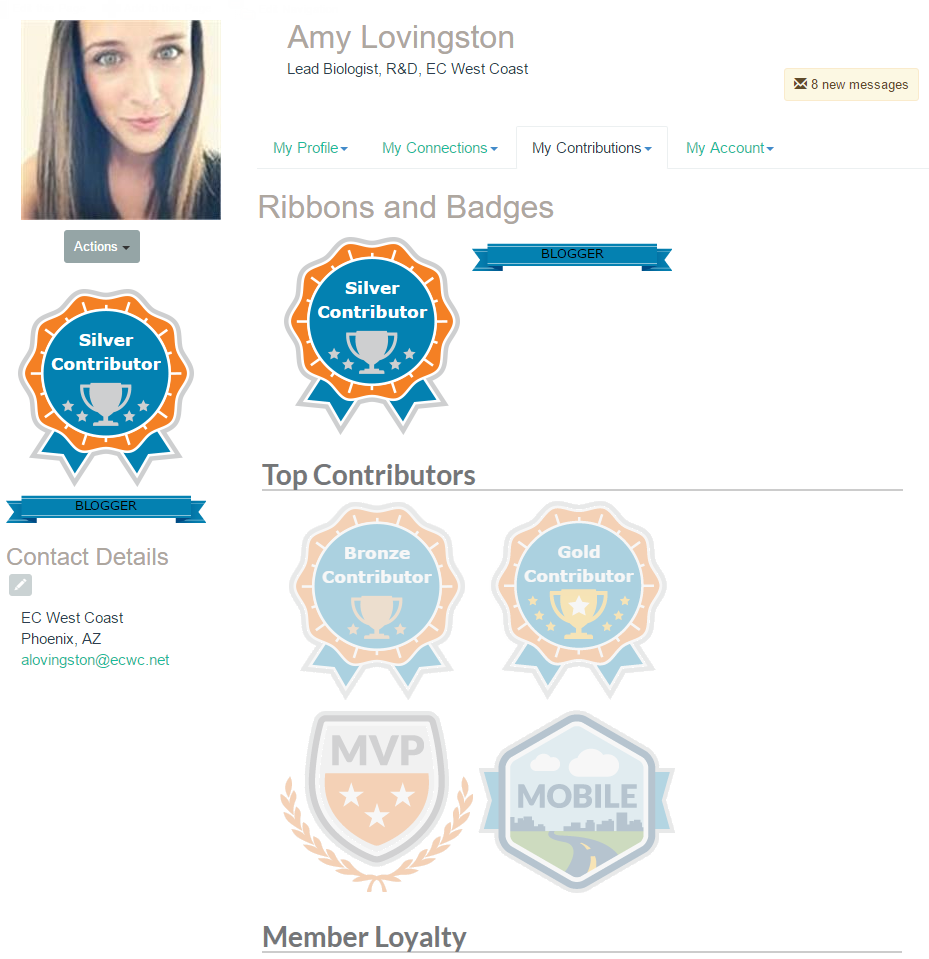 List of Contributions
This page shows all of your contributed content in a single, scrollable list.
Anonymous Ideation posts will not display.
Moderated Ideation posts will not display until they are approved.
NOTE: Your content is protected by Community permissions and Blog visibility rights, so only users with the appropriate security can see it.