NOTE: This article is for customers with the New Admin Experience interface (vertical left-navigation bar).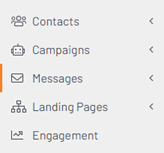 If your interface is different, view the "classic" version of this article.
Link Labels are labels assigned to email links to help identify recipients who click specific links across messages. You can create as many Link Labels as needed, with examples being "Product X," "Annual Meeting," "Advertiser," "Marketing," "Newsletters," etc.
Watch the video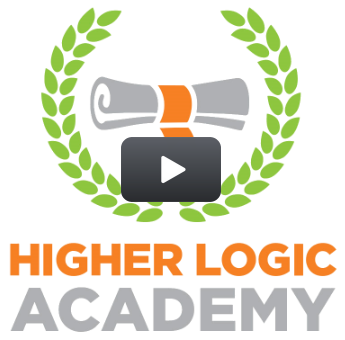 How to use Link Labels
You can use Link Labels in a variety of ways in Communications Enterprise campaigns:
As a campaign goal - Send a series of emails until a recipient clicks one of your product promotion links, and then stop sending campaign emails.
Criteria for campaign enrollment - Automatically add any recipient who clicks a "Product Page" Link Label to a welcome campaign so they'll start receiving a series of timed messages.
Criteria for being "Engaged" - Consider any recipient engaged who clicks a "Newsletter" link in any of my last three emails.
Manage Link Labels
To create and manage your Link Labels:
Access the Admin interface.
Navigate to the Campaigns > List page.
Click the gear icon at the upper right and click Link Labels.
In the dialog, you can:
Click Add New to create a new Link Label.
Select a Link Label and click Edit Label to update it's name and/or description.
Select a Link Label and click Show Recipients to see every recipient who has clicked a link with that label. This enables you to easily filter across your entire database to find specific groups of users who have clicked specific links. From here, you can also add these recipients to a specific group and export them to a .csv file.
Select a Link Label and click Delete to remove it.
Assign a Link Label to an email link
You can assign Link Labels using the Message Editor when creating and editing your messages:
Highlight the text you want to be your link.
Click Insert Link in the toolbar.
Select your desired link type (you can't assign Link Labels to Anchor Tag and Email link types).
Enter your URL, and then click Select Link Label.
Select your desired Link Label(s), and click Select.
Enroll recipients in a campaign based on Link Labels
All users who have clicked a Link Label can easily be enrolled in a campaign. When creating or editing a campaign, select the Recipients who click a link label enrollment option, and then click the Select Link Label(s) link to the right to choose your Link Label(s).
NOTE: When editing a campaign, click the Add Members block to choose your member enrollment option.


Link Label reports
Refer to the Link Label Reports section of the Marketing Automation Search article to learn how to view performance metrics for the hyperlinks (queried by label) in your campaign messages.