The Time Zone Send feature enables you to send your message according to a contact's time zone.
EXAMPLE: The timing will be consistent across time zones. For example, if you schedule the message to send at 1:00 pm, that is the time it will be sent in each time zone.
Higher Logic identifies the appropriate time zone for each Contact based on:
The Contact's zip/post code.
For Contacts without a zip/post code, the State value is used.
If the Contact record contains neither a zip/post code nor a state, the message will be sent according to the default time zone.
NOTE: This is not a default feature. To have it enabled in your account, create a case.
Permissions
Time Zone Send may be managed by any user with access to the account. However, to implement it for message sends you must have the Send Message to Group permission.
Configuration
To configure the default time zone for your account:
Access the Admin interface.
Navigate to Messages > Options > Time Zone.
From the dropdown at the top, select the default time zone. If a Contact does not have location information, this will be the time they will receive the message.
Click Submit.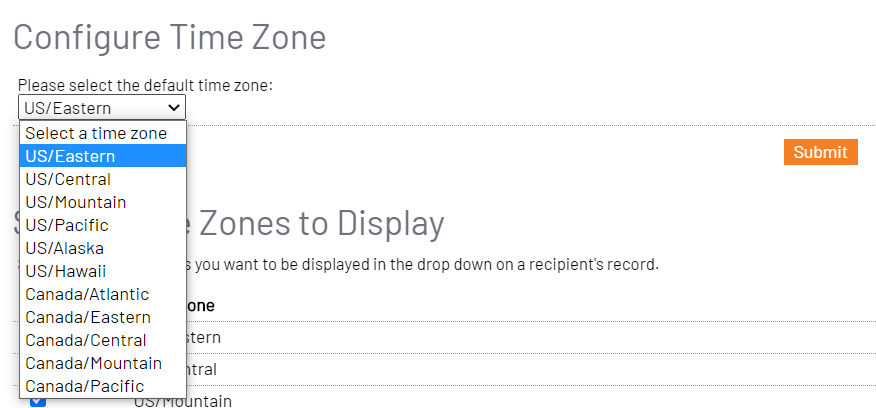 On the same page, you can also configure Contact time zones, in the area below:
Check the boxes to enable the time zones that can be set on a Contact's record.
Click Submit.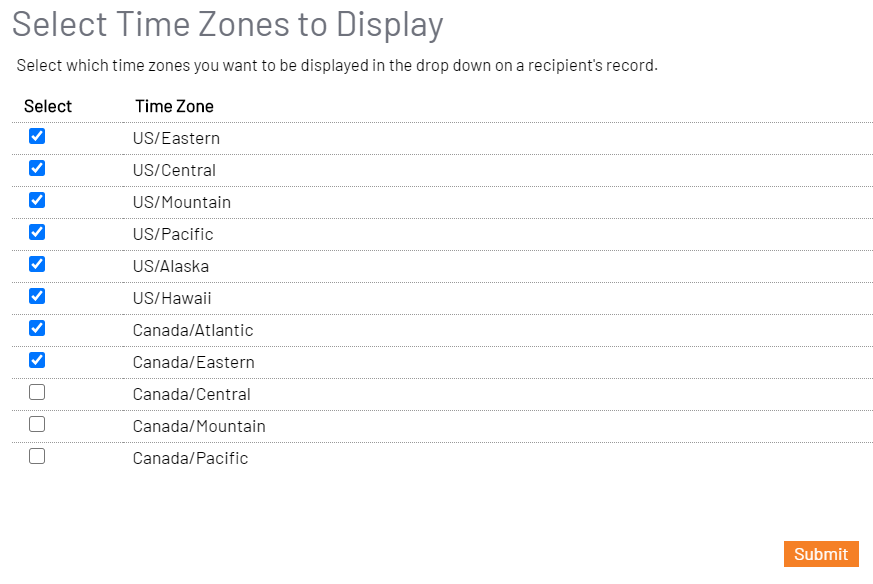 Using Time Zone Send
Assuming you have selected additional time zones, let's take a look at how to enable this feature when sending a message.
From the Messages List, send a message to a group.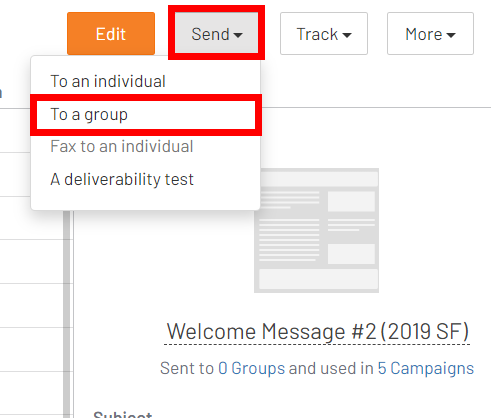 On the Review & Send page, click the Schedule for later option in the Schedule Send section.
Check the Send at recipient's local time box.