After you've added all of your campaign steps, the red Errors tab will automatically appear if there are any issues preventing your campaign from having a valid flow (i.e., there is something that will prevent a contact from being able to move on to the next step).
To view any campaign errors:
While managing a campaign, click the gear icon (if you haven't yet saved your campaign, click Save [the gear icon is only available after the first save]).
Click the red Errors tab at the bottom-right of the dialog.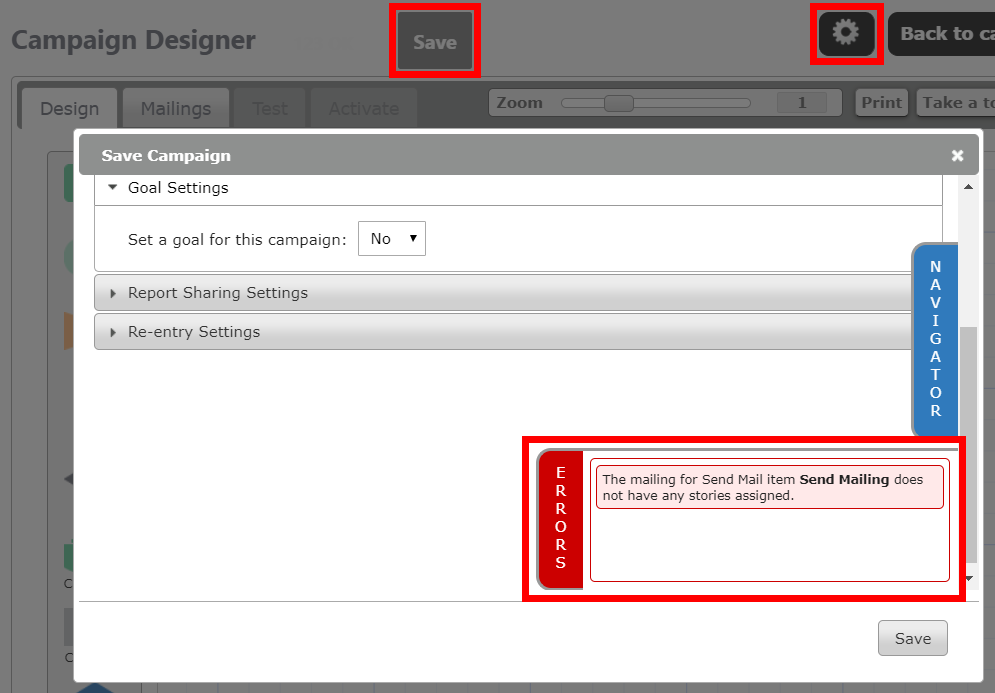 After all errors have been resolved, this tab will disappear.