Inevitably, you're going to need to measure how your Higher Logic Thrive Marketing Professional (Thrive Marketing Professional) contacts are engaging with your organization's messaging. You might start by reviewing a Mailing Activity Report or the Mailing Summary Report, and while these are great and logical starting points, there's even more you can do.
You can use Scoring to obtain calibrated measurements about how your contacts are really doing. The best part about this feature is you can start off simple and then evolve your approach over time. The more you learn, the more you can refine the Scoring mechanism.
Watch the video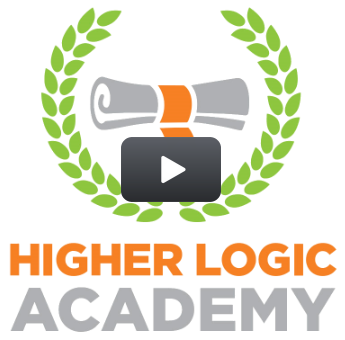 Create a Score
Access the Admin interface.
Navigate to Engagement > Scoring.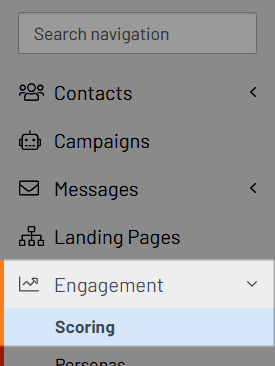 You can develop engagement scores for your members or clients, and separate scores for leads or prospects. Depending on the audience, click the Engagement tab or Lead tab before continuing.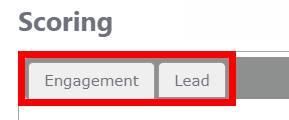 For Step 1, you can either run scoring against ALL of your contacts or click Edit to select a specific Target Group.
For Step 2, click Edit for each letter grade.
Decide whether your scoring is based on message activity metrics or Target Groups, then select either:
Use Email Metrics and configure the metrics using the available sliders, or
Use a Target Group and select a folder and Target Group from the dropdowns.
Click Update.
NOTE: If you use an integrated database, it's beneficial to use Target Groups as the basis for your scoring because you're able to track activities that Thrive Marketing Professional might not be tracking.
View your scoring data
From the Admin interface, navigate to Contacts > Reports > Summary.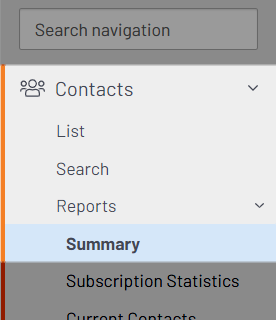 In the Engagement Scoring and Lead Scoring folders, you can run several reports to view metrics for your engagement and lead scoring.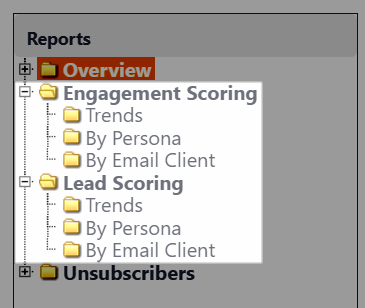 By Persona
If you've created Personas, you can look at the Engagement or Lead scoring by Persona. The scoring grid provides a great visual representation of how each Persona is performing based on the metric you set. The darker the green square the larger the number of people in that grade for that Persona.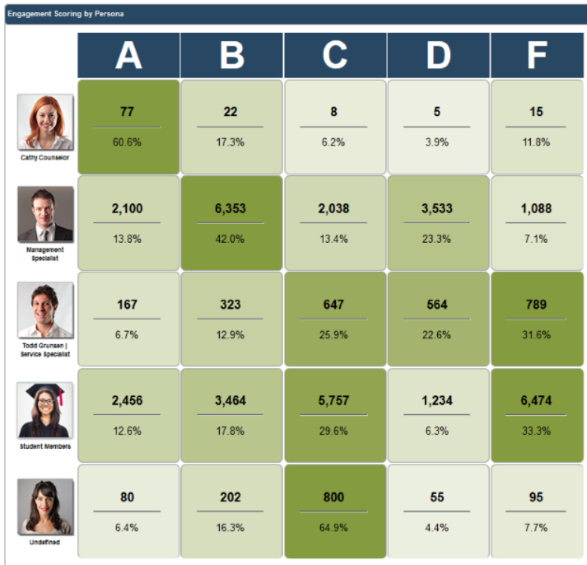 By Email Client
When you look at the scoring by email client, you can spot any email clients that seem to be under performing. If any are, you may want to do more testing to see if there is an issue with that particular client (such as deliverability issues). This report is helpful for detecting problems that may not be noticed otherwise.