This article details the integration between Higher Logic's Marketing Automation Enterprise (MA Enterprise) and the Impexium AMS.
The integration between MA Enterprise and Impexium provides an exchange of marketing data (email and web engagement, as well as social interactions) that maximizes the effectiveness of both applications. The integration ensures that the most up-to-date data is available for sending communications and influencing the marketing initiatives within MA Enterprise, as well as providing engagement metrics and status within Impexium to have a full profile of the individual's engagement lifecycle. Higher Logic performs scheduled, periodic and real-time data refreshes which yields a robustly integrated ecosystem.
Features
Profile and Demographic Data Synchronization
The MA Enterprise platform will synchronize data periodically and in real-time.
Queries created in Impexium are the easiest way to define a segment and have it synchronized within MA Enterprise. This configuration allows for any demographic or profile data points to be available to MA Enterprise. In addition, the synchronization can be scheduled to run weekly, daily, or hourly. It also allows for real-time data synchronization when a message is scheduled to the segment (known as sync-on-send).
Impexium Interface for Queries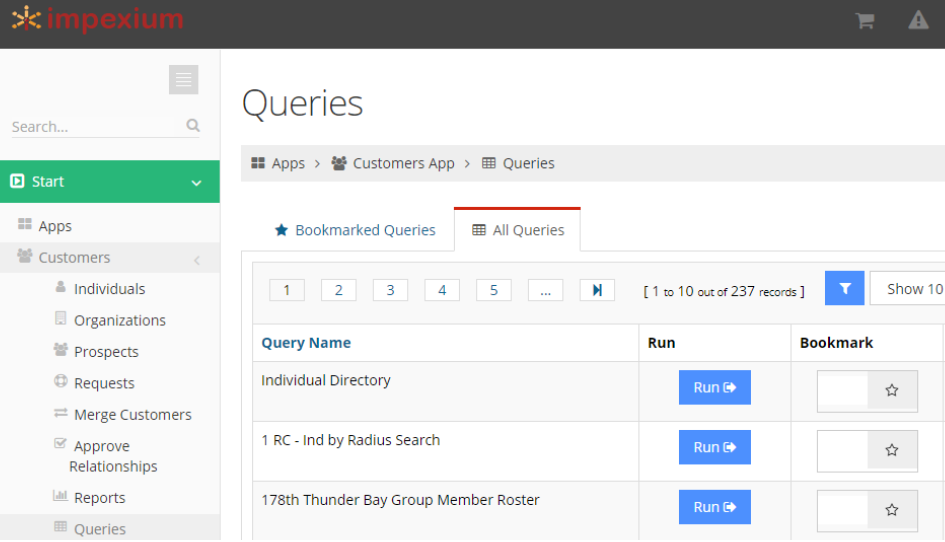 MA Enterprise Impexium Integration Interface

Common Query Locations
The MA Enterprise integration supports many different modules within Impexium. The different query targets will be available to select from within MA Enterprise.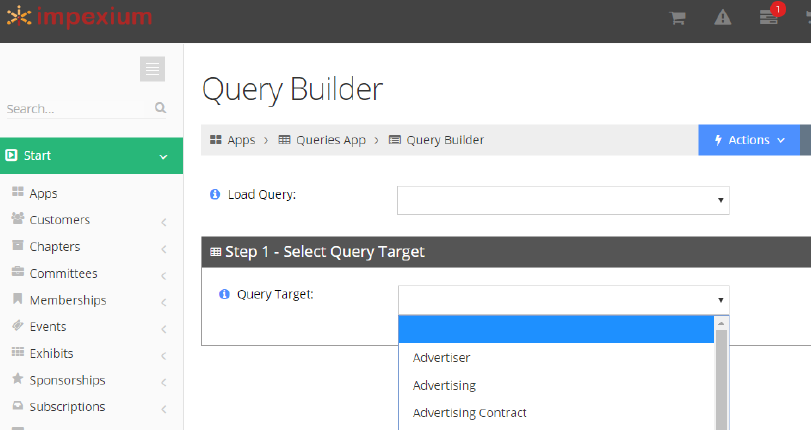 Since Impexium is typically the authority of your data, MA Enterprise's default setting is to overwrite existing data based on the unique identifier. Both the overwriting action and the unique identifier can be decided during the implementation phase of MA Enterprise or during the integration installation phase.

Marketing Automation Engagement Metrics in Impexium
The tracking result of marketing automation campaigns report back to Impexium under their profile. This view is direct look into MA Enterprise and is updated real-time. This will provide the entire journey an individual has experienced including email engagement and website activity.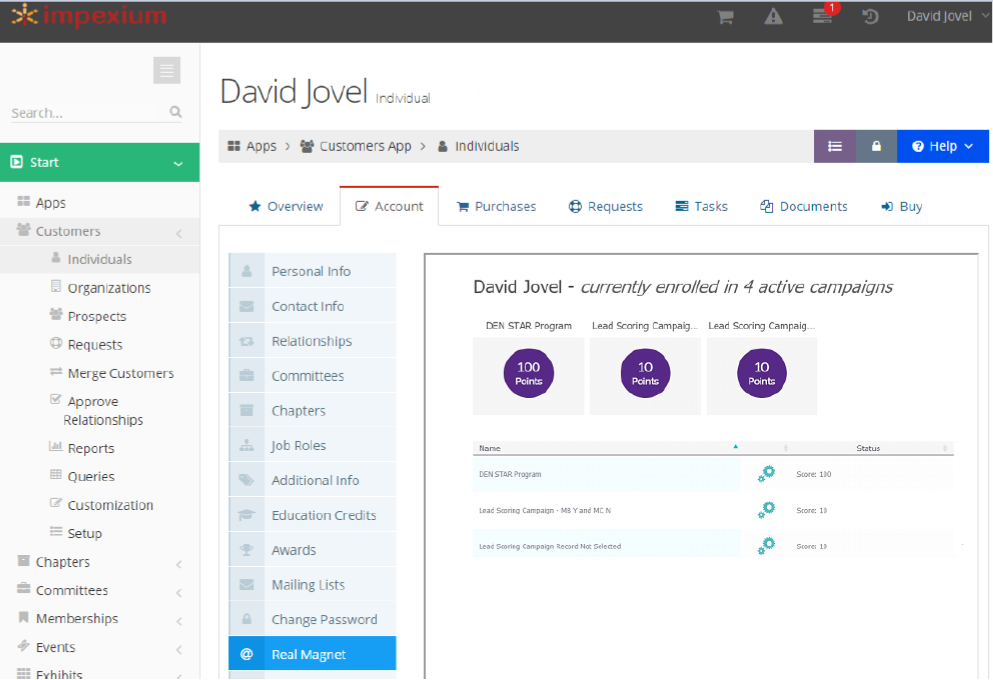 MA Enterprise test instance
In general, test instances of MA Enterprise are not created. While most companies supply a test instance of their application, it is not really needed for MA Enterprise. Impexium is your database of record, and all member data in your MA Enterprise account will come from there, and any issues with the data only need to be updated in your system of record, Impexium. Moreover, your launch of MA Enterprise will be several weeks after the integration has been set up so you will have time to review and fix any data issues.
During upgrades to Impexium, please supply Higher Logic with any updated URLs and token so that we can test that they are still returning the data as expected. Please note that there may be a nominal fee for this testing.
If you do wish to have a separate test instance of Marketing Automation, you can pay for this, but the fees are similar to having another Marketing Automation account.
Additional considerations
Impexium completes the installation of the Higher Logic MA Enterprise integration. Please inquire with Impexium on specifications to complete this with your instance.