Your Event Engagement Home page contains several rows of content, grouped into four main sections (refer to the image below):
Hero image text/buttons (note that you cannot change your hero image)
Event details
About information
Event sponsors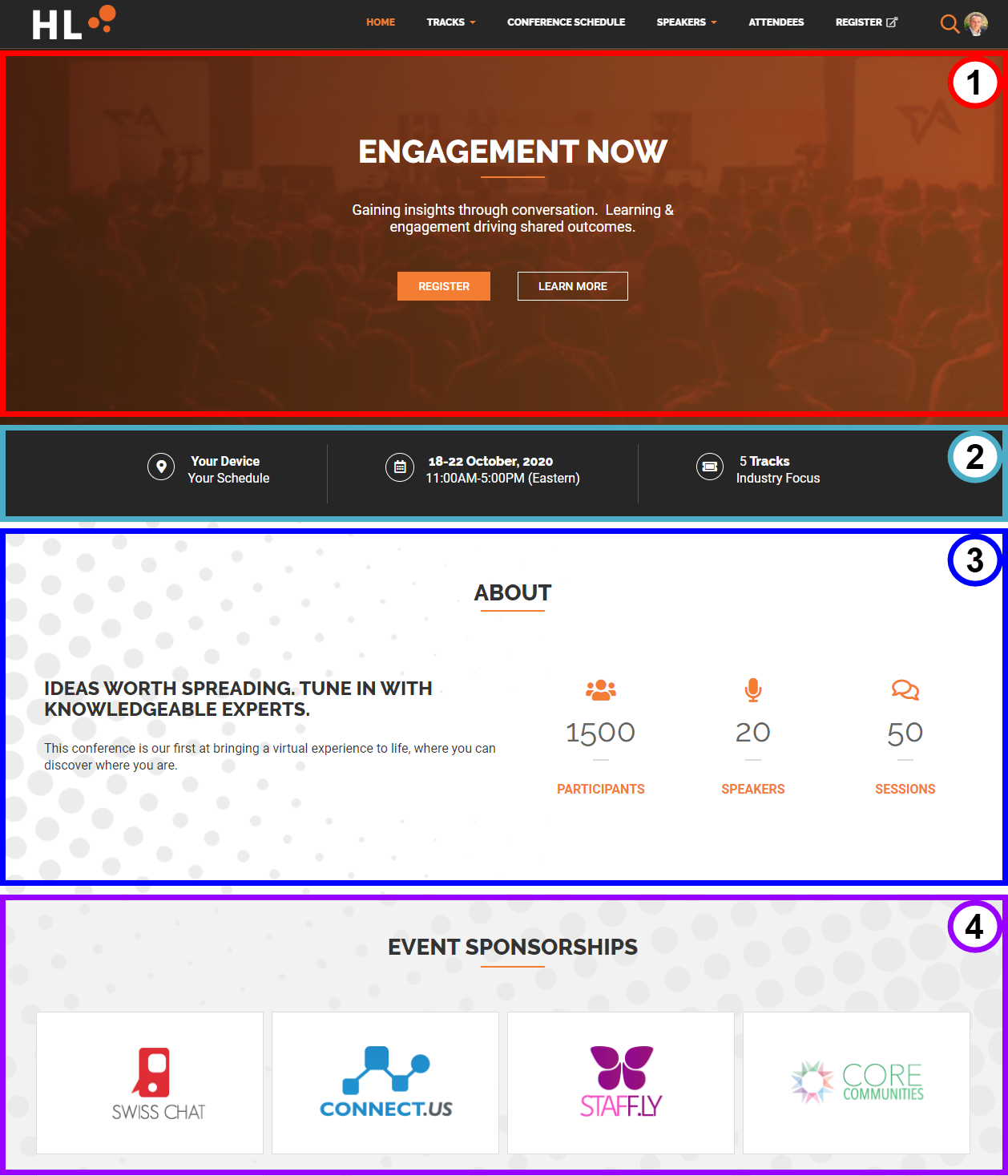 NOTE: To learn how to update your site footer, see Customize Your Site Footer.
Knowing how fast-paced and fluid event management can be, we know your event information and details will likely change leading up to (and even during) your event; with this in mind, updating your Home page content is quick and easy, achieved with just a few clicks of your mouse. Let's learn how.
Watch the video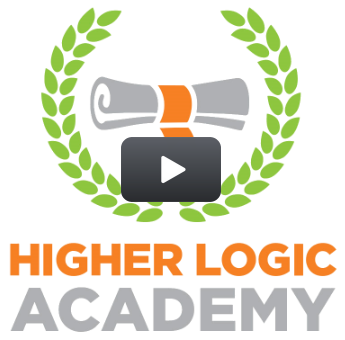 Update text
In each of your four Home page sections, you'll notice small, semi-transparent edit buttons next to each block of content. As shown below, you can hover over a button to highlight its associated content, making it easy to see what each button controls.

Editing a block of text is as easy as clicking its associated button to display a WYSIWYG editor where you can make your changes. When finished, click SAVE at the bottom of the editor to apply them.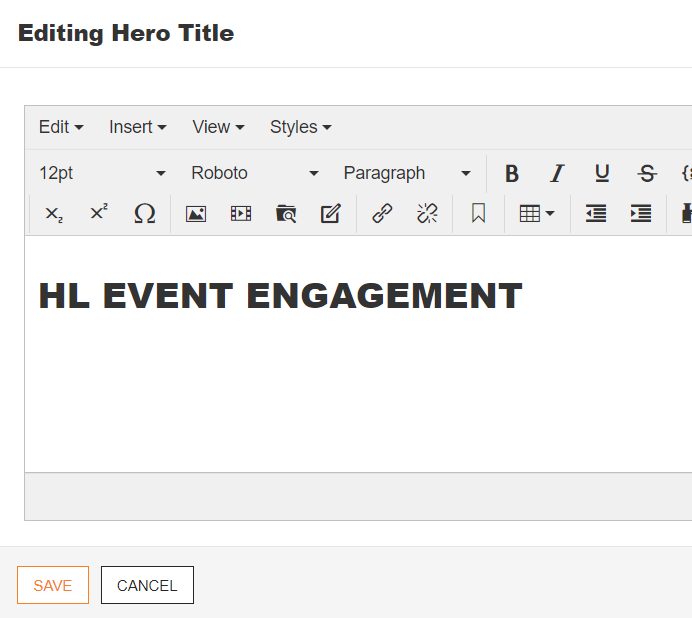 Update buttons
There are two buttons you can update on your Home page: a Register button and Learn More button, both at the top of the page. To edit them:
Click Edit Hero Buttons.

In the resulting WYSIWYG editor, click a button's text to select it.
Click the Insert/edit link button in the toolbar.
Then, enter the external registration URL appropriate for your event, update the button text, if necessary, and click Ok. (Ensure the Target is set to New window so registrants aren't navigated away from your site upon clicking these buttons.)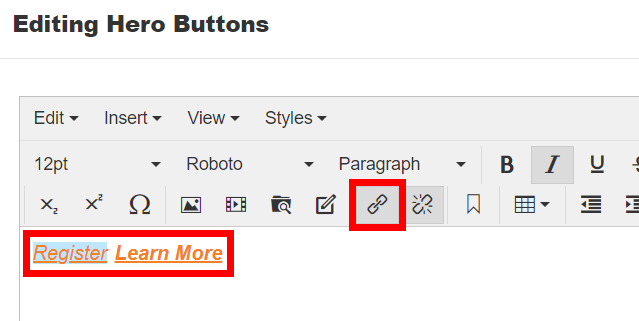 Repeat this process for the other button, if necessary.
Click SAVE at the bottom of the WYSIWYG editor to apply your changes.
Update event sponsors
In this section, you'll learn how to manage the sponsor blocks in the Event Sponsors area of your Home page.

Click the EDIT SPONSORSbutton (highlighted above) to display the Sponsor Section Builder. Each of your existing sponsor blocks (if any) are clearly outlined in the builder.
Notes
The recommended image size for sponsor logos is 250 x 150px. However, you can upload an image of any size and it will scale proportionally: if the uploaded image is natively larger than the sponsor block, it will scale down proportionally to fit; if the image is natively smaller than the sponsor block, the image will stay the same size and be centered in the block.
Supported image types are PNG, JPG, GIF, and BMP.
There is no limit to the number of sponsor blocks you can have; four blocks display per row.
Hyperlinked sponsor blocks automatically have a subtle "pop-out" hover effect applied to them for a more interactive feel.
Add a sponsor block
Click ADD at the bottom of the builder (if you have a lot of sponsors, you'll need to scroll down).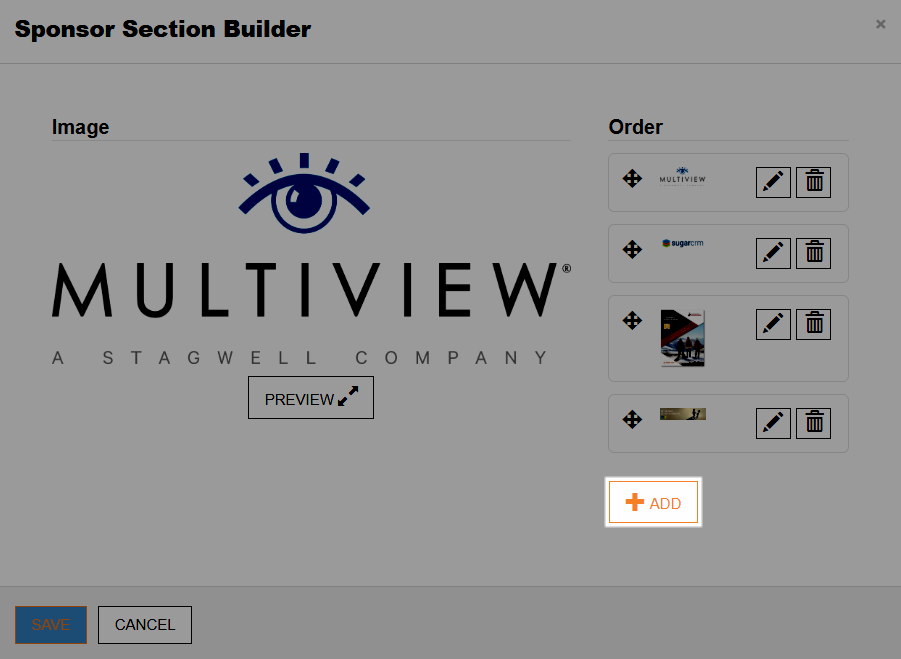 To upload the sponsor logo:
Click UPLOAD IMAGE.
In the resulting image uploader, you can upload an image a few ways: (1) click in the middle to browse for the image file on your computer or network; (2) drag and drop or copy and paste files directly into the uploader; (3) click one of the icons on the left to import an image from the associated social platform (e.g., Facebook, OneDrive, etc.).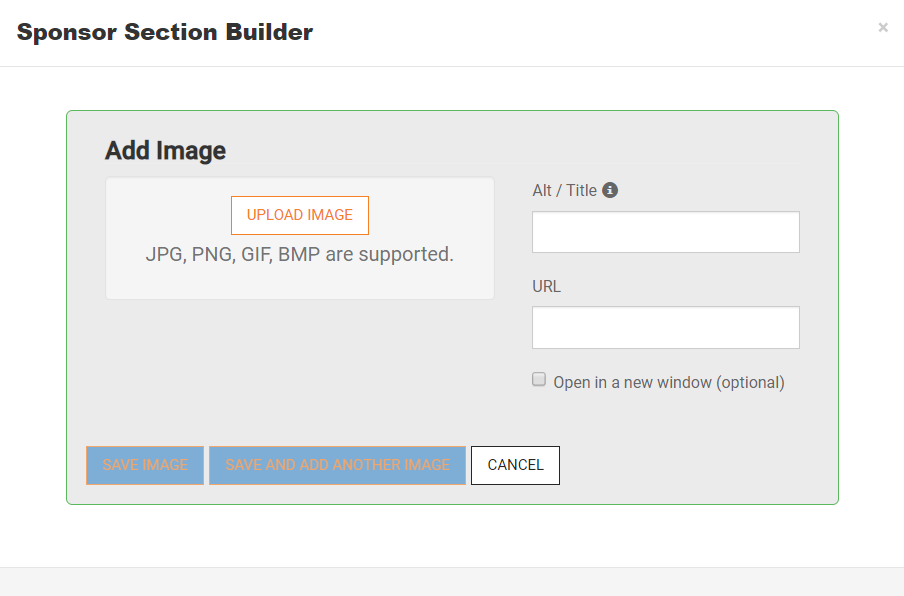 (Optional) If you want to hyperlink the sponsor block, enter the URL you want registrants taken to when they click it. When adding links, the best practice is to check the Open in a new window box so registrants don't navigate away from your Event Engagement site upon clicking the link.
(Optional) Enter alt/title text to show in place of the image if it cannot be displayed.
Then:
Click SAVE IMAGE to add the sponsor image to the builder. If you didn't add the proper URL prefix (http:// or https://), the system will add it automatically.
Click SAVE AND ADD ANOTHER IMAGE to repeat this process and add more sponsors.
To add the sponsor block to your home page, click SAVE at the bottom of the builder (if you have a lot of sponsors, you'll need to scroll down).
Edit or delete a sponsor block
To edit a sponsor image, URL, or other settings, click the pencil icon. Refer to the Add a sponsor block section above for more information about this process.
To delete a sponsor block from your home page, click its associated trashcan icon. Note that no confirmation is prompted and the block is immediately removed.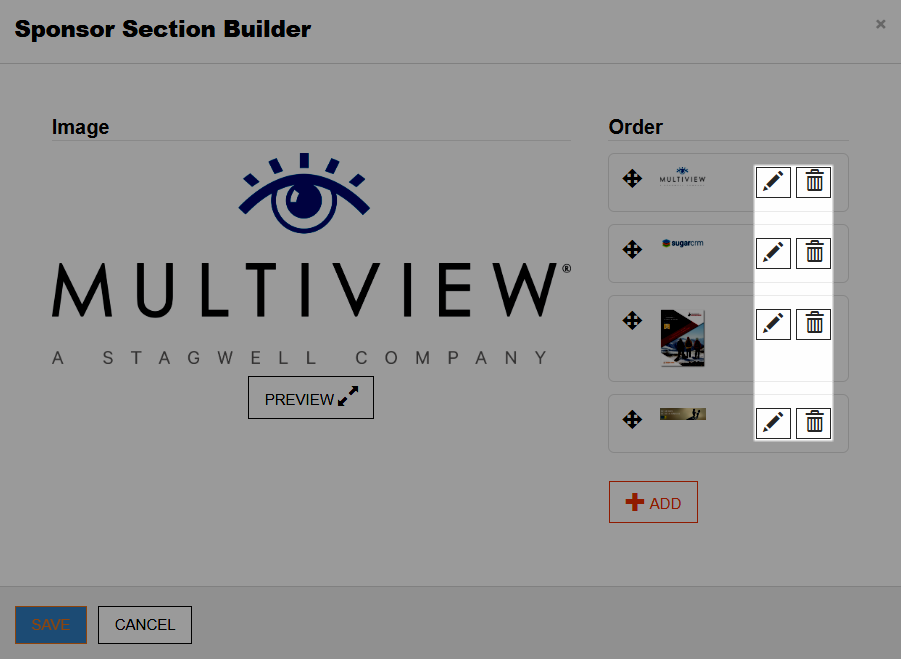 Change sponsor display order
As you're adding your sponsors or managing them later, it's likely you'll want to change their display order so certain sponsors appear in a specific order. For example, if you have a tiered structure of sponsors, you can put your platinum sponsors first, gold second, etc.
To do so, hover over a sponsor icon in the Order column and drag and drop it up or down, as appropriate.