To make it easy for you to view and message other registrants you've connected with, these personal connections are accessible from the My Connections menu of your profile. In this article, we're going to focus on the Contacts page.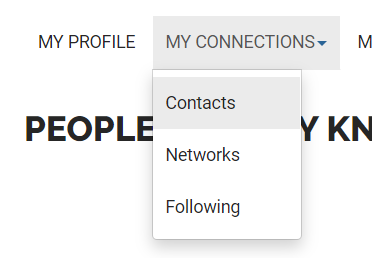 Contacts
Here, you can see each user you've connected with, either by sending invitations they've accepted or accepting theirs.
In the Contacts area, you can:
Click someone's name to view their profile.
Click SEND MESSAGE to message a contact.
Click REMOVE CONTACT to remove a contact from your Contact List.
NOTE: See Connect with Other Registrants to learn how to add someone to your contacts.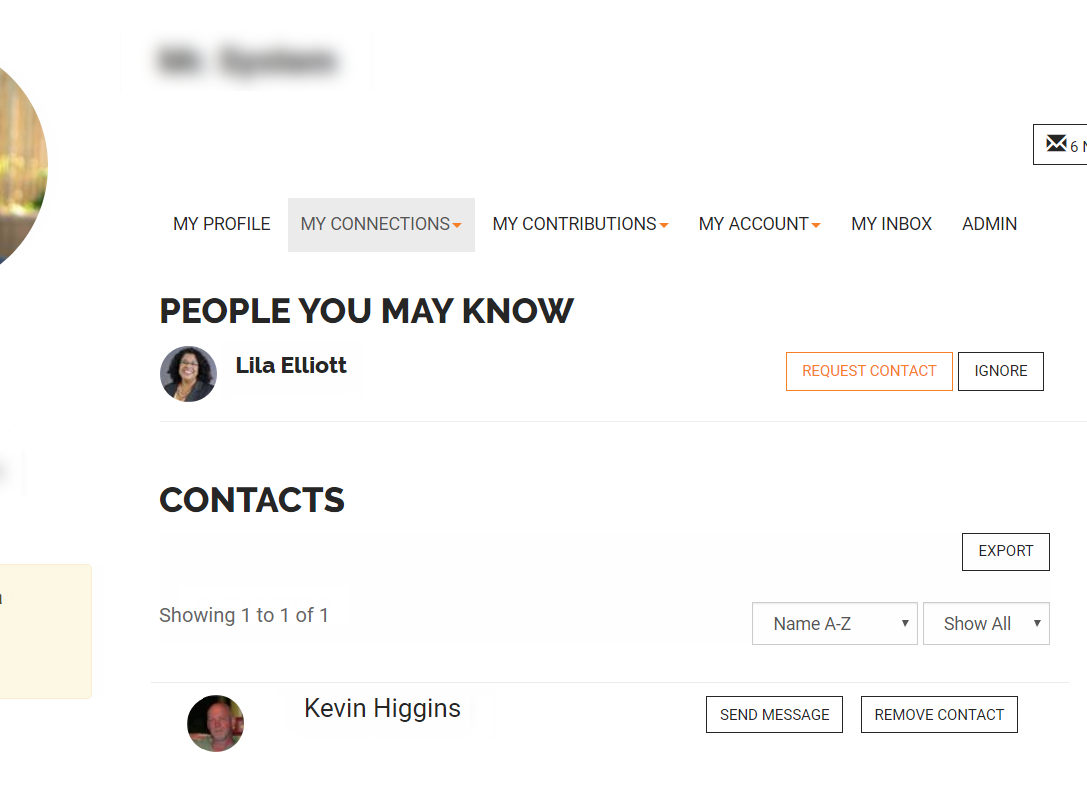 In addition, the People You May Know area will automatically list any registrants you share demographic commonalities with, helping you make connections more easily. To connect with someone in this list, just click the REQUEST CONTACT button to send an invitation. If they accept your contact request, they'll be added to your Contact List.
Related articles