There are possibly dozens or even hundreds of other individuals participating in your Event Engagement virtual event, and it's likely you'll come into contact with a lot of great people you'll want to keep in touch with. Fortunately, staying connected with other registrants is easy.
Watch the video
Connect with Attendees, Speakers, and Sponsors
How to add someone as a Contact
There are four primary ways to add someone as a Contact:
NOTE: Adding someone as a Contact is not instantaneous; for each method below, clicking the ADD AS CONTACT button sends an invitation to their inbox. If they accept your invitation, they'll be added to your Contacts List.
1 - From a registrant's profile
You can access user profiles a number of ways: Generally, wherever a user's name is associated with something, whether it be a discussion post they've made or it simply being listed on the ATTENDEE page in the top navigation, it's provided as a hyperlink to their profile.
From a profile, click the ADD AS CONTACT button next to their name.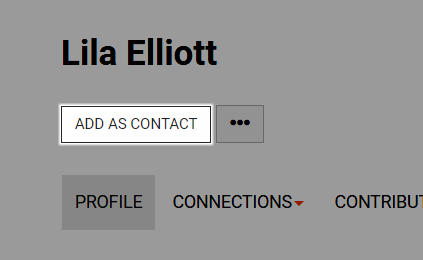 2 - From the ATTENDEES page
Click ATTENDEES in the top navigation to access the Attendee Search page, where you can search for attendees using standard search criteria, such as first name, last name, and email address.
After performing a search, you'll be able to add any resulting users as a Contact by clicking their ADD AS CONTACT button.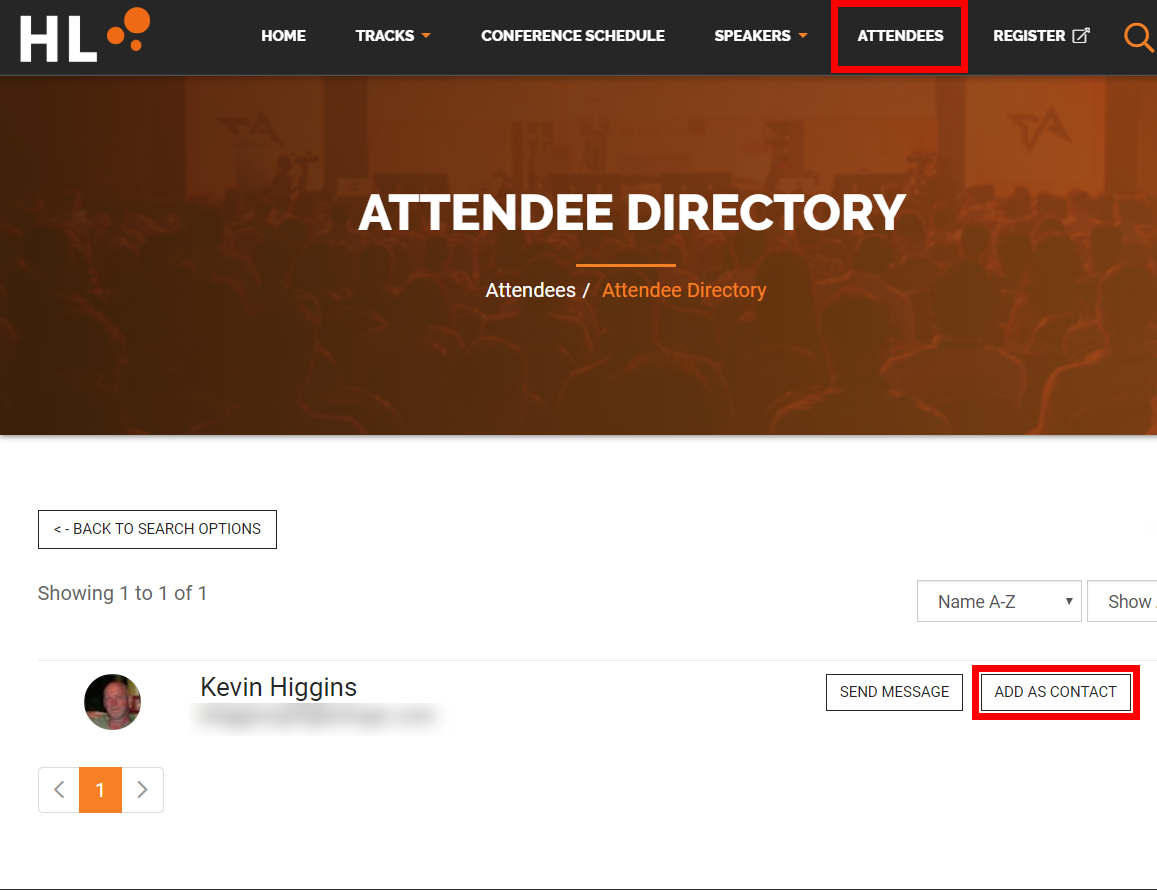 3 - From a track's ATTENDEES tab
Connecting with members of a specific track is especially easy, as all of a track's members are listed on its ATTENDEES tab; from there, all you need to do is click the ADD AS CONTACT button.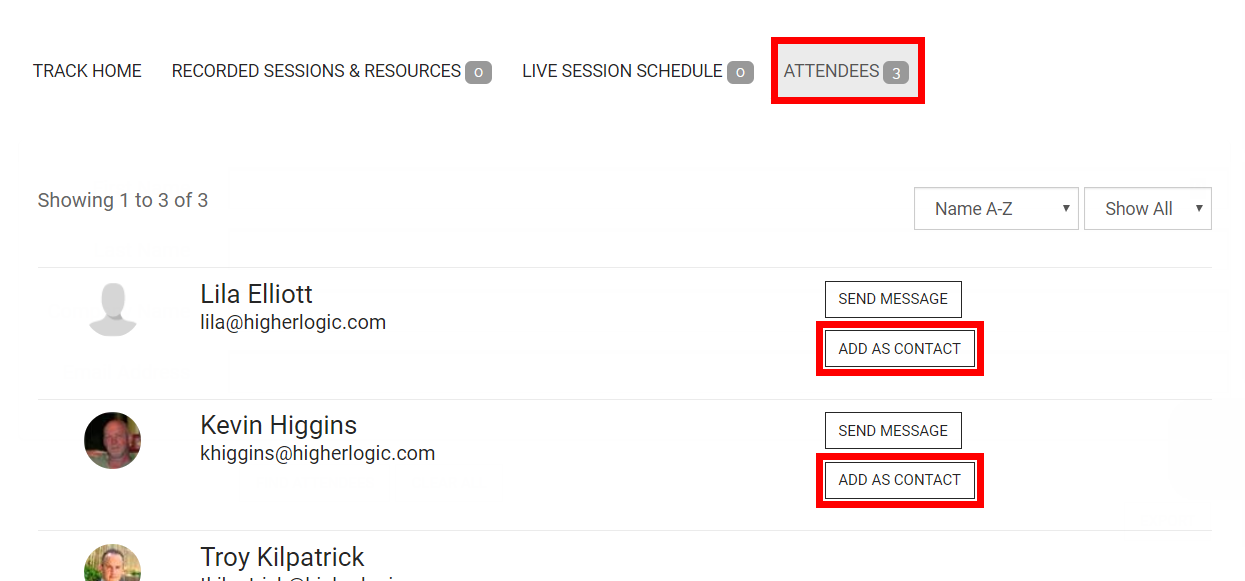 4 - From a track discussion post
When viewing a track, you can view all of its associated conversations on the DISCUSSIONS tab. After clicking into a discussion post, you can click ACTIONS > Add Contact next to their name.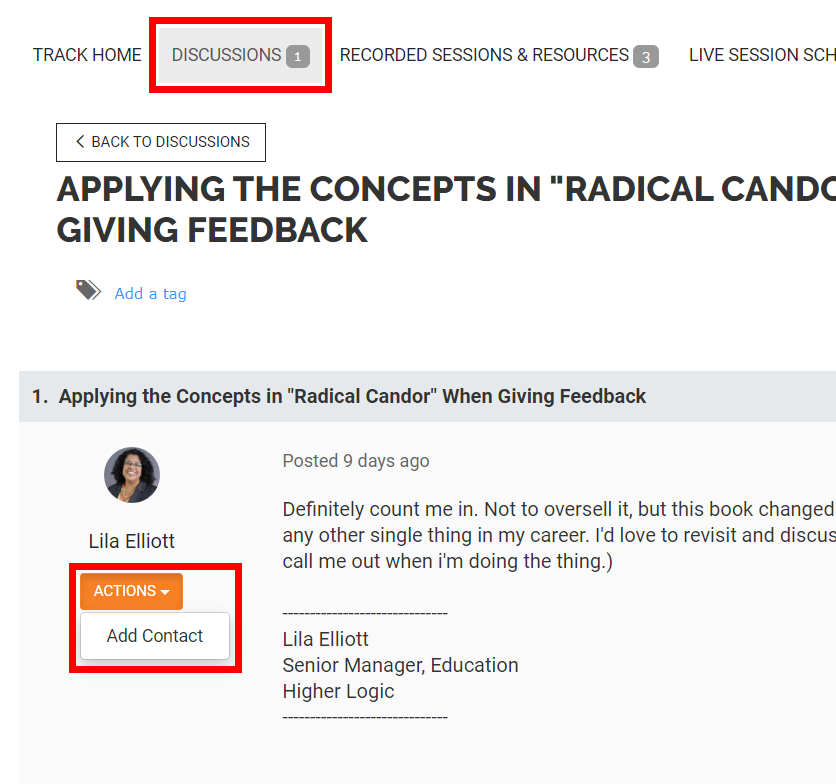 How to view your Contacts
After using any of the methods above to add someone as a Contact, they're sent a notification email letting them know you want to connect with them. Only people who have accepted your invitation to connect are added to your Contact List (and vice-versa), and you can view and manage them from your profile's My Connections > Contacts page.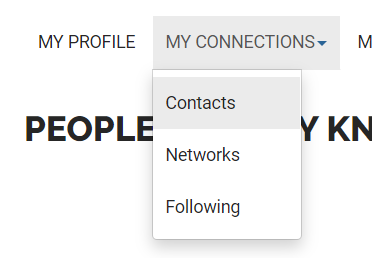 In the Contacts area, you can:
Click someone's name to view their profile.
Click SEND MESSAGE to message a contact.
Click REMOVE CONTACT to remove a contact from your Contact List.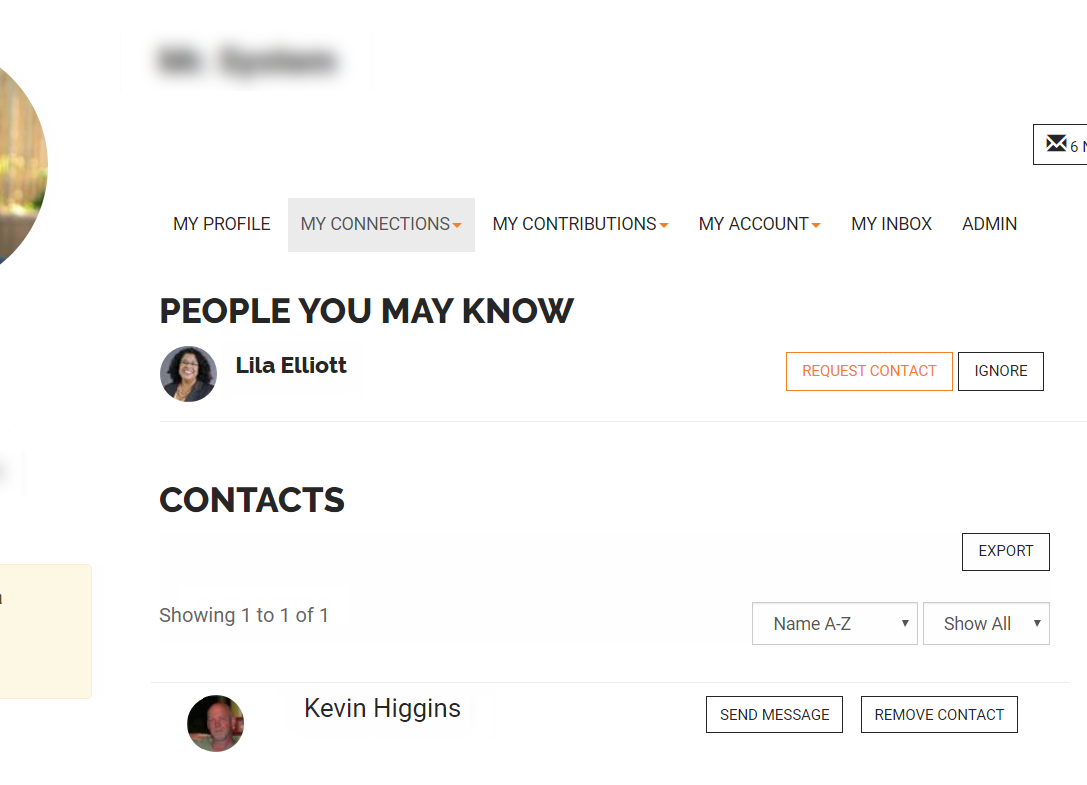 Related articles