You can update the privacy settings of your profile information at any time, giving you complete freedom over what personal information you want visible to other registrants viewing your profile. Let's learn how.
Watch the video
Set up Your Profile & Privacy Settings
Steps
Access your profile by clicking your user portal at the top-right, followed by Profile.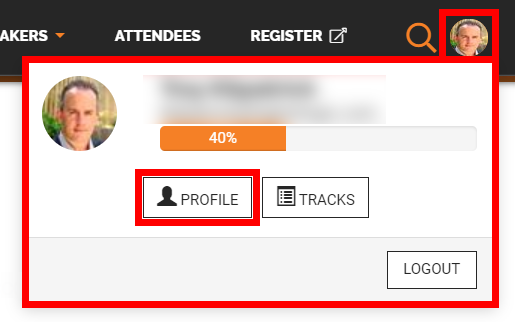 Click MY ACCOUNT > Privacy Settings.

On the resulting page:
Toggle the I would like to be included in the member directory and track rosters option to YES/NO to control whether you're included or removed from the Member Directory and Track Rosters. If set to NO, you're essentially hidden and can't be searched for or found by other registrants.
For each of the profile fields listed in the area below, you can control who can see it by selecting one of the following visibility options for each:
My Contacts - Only registrants you've added as a Contact can view this information.
Members Only - Only those with an account who are logged in can view this information.
Public - Everyone, even those without an account, can view this information.
Only Me - The information is only visible to you, essentially meaning it's hidden. While the toggle above allows you to hide yourself completely, this option let's you hide specific information on your profile rather than your entire profile.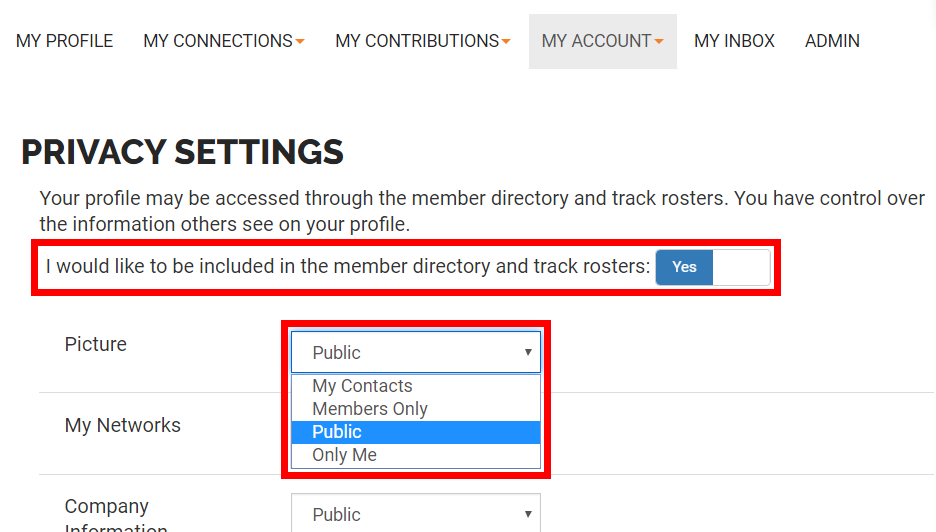 If you make any changes, be sure to click SAVE CHANGES at the bottom of the page to apply them.